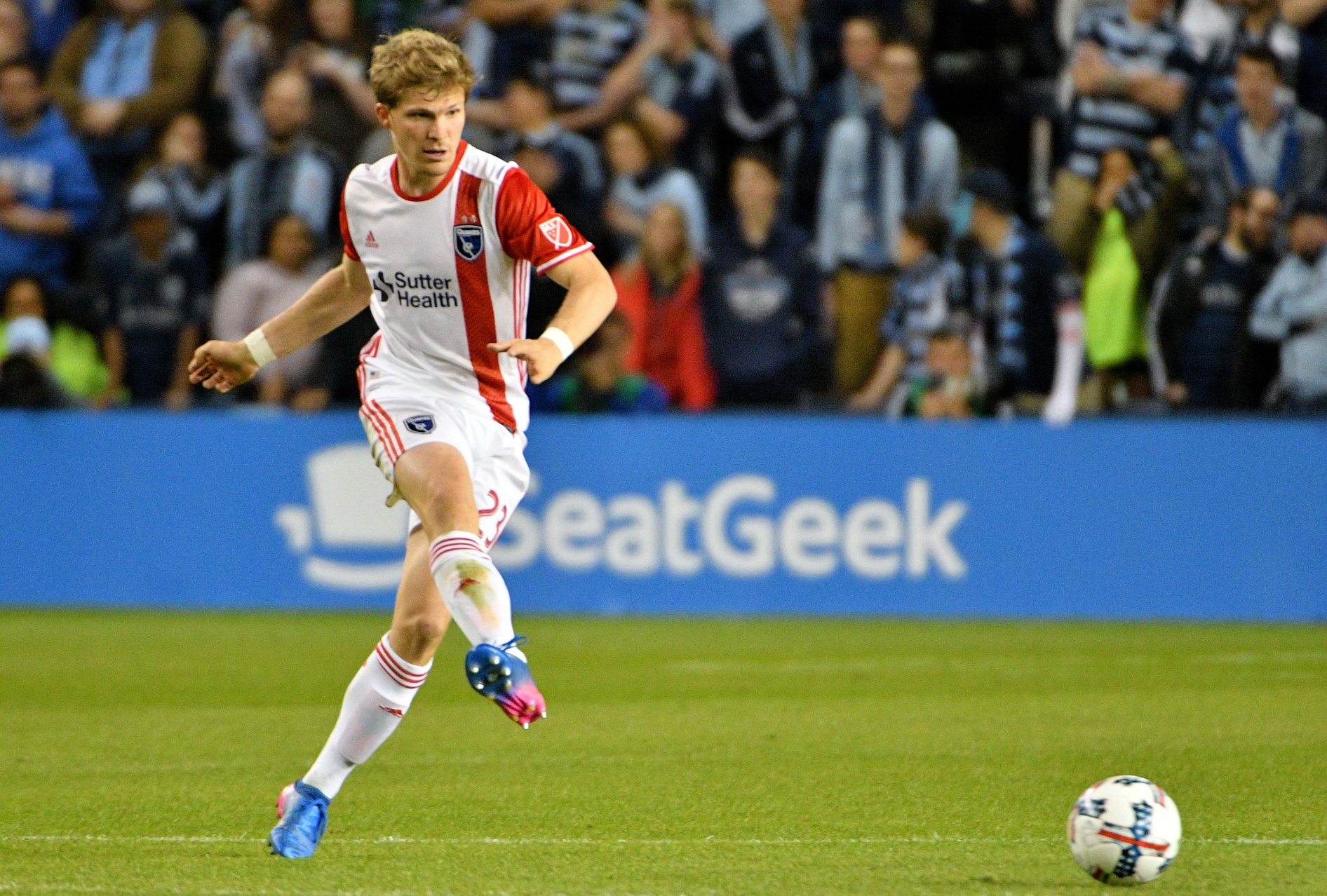 Winning on the road in MLS doesn't have to be pretty. The San Jose Earthquakes were the latest to prove that on Saturday in their 1-0 win over Minnesota United at TCF Bank Stadium.
Florian Jungwirth's scrappy goal from close range and a little bit of luck throughout the second half propelled the Quakes to their first road triumph of 2017.
The Quakes came close to going ahead early in the 14th minute as Cordell Cato unleashed what could have been a stunning effort from the right side of the box. However, the fullback struck the underside of the crossbar.
The hosts didn't do too much in terms of attacking in the first half, but they did have a penalty shout a few minutes before halftime. Kevin Molino darted into the box and collided with Victor Bernardez, but the referee opted not to give the Loons a spot kick.
Dominic Kinnear's men finally found a breakthrough in the 54th minute on a ugly goal off a set piece. Florian Jungwirth, who produced a strong first half in the back, knocked in the remnants of a corner kick at the left post.
Minnesota's best chance after the opener came in the 76th minute, when Francisco Calvo's attempt off a corner was cleared off the line by Kofi Sarkodie.
Calvo came close again in the 87th minute, again off a corner, as his header banked off the upper-left part of the crossbar.
San Jose returns home next week to take on the Portland Timbers, while Minnesota plays host to Sporting Kansas City next Sunday.
Man of the Match
Not only did Florian Jungwirth scored the only goal of the contest, he made numerous defensive interventions in the first half to keep the match scoreless.
Moment of the Match
Sarkodie's goal line clearance preserved the at times ugly win for the Quakes. It came at a point in game in which the Loons were starting to put more pressure on the San Jose back line.
Match to Forget
It was a particularly quiet night for the Superman and Batman duo of Christian Ramirez and Miguel Ibarra. The pair combined for one shot on goal from two attempts over 90 minutes, a number that simply isn't good enough at home.