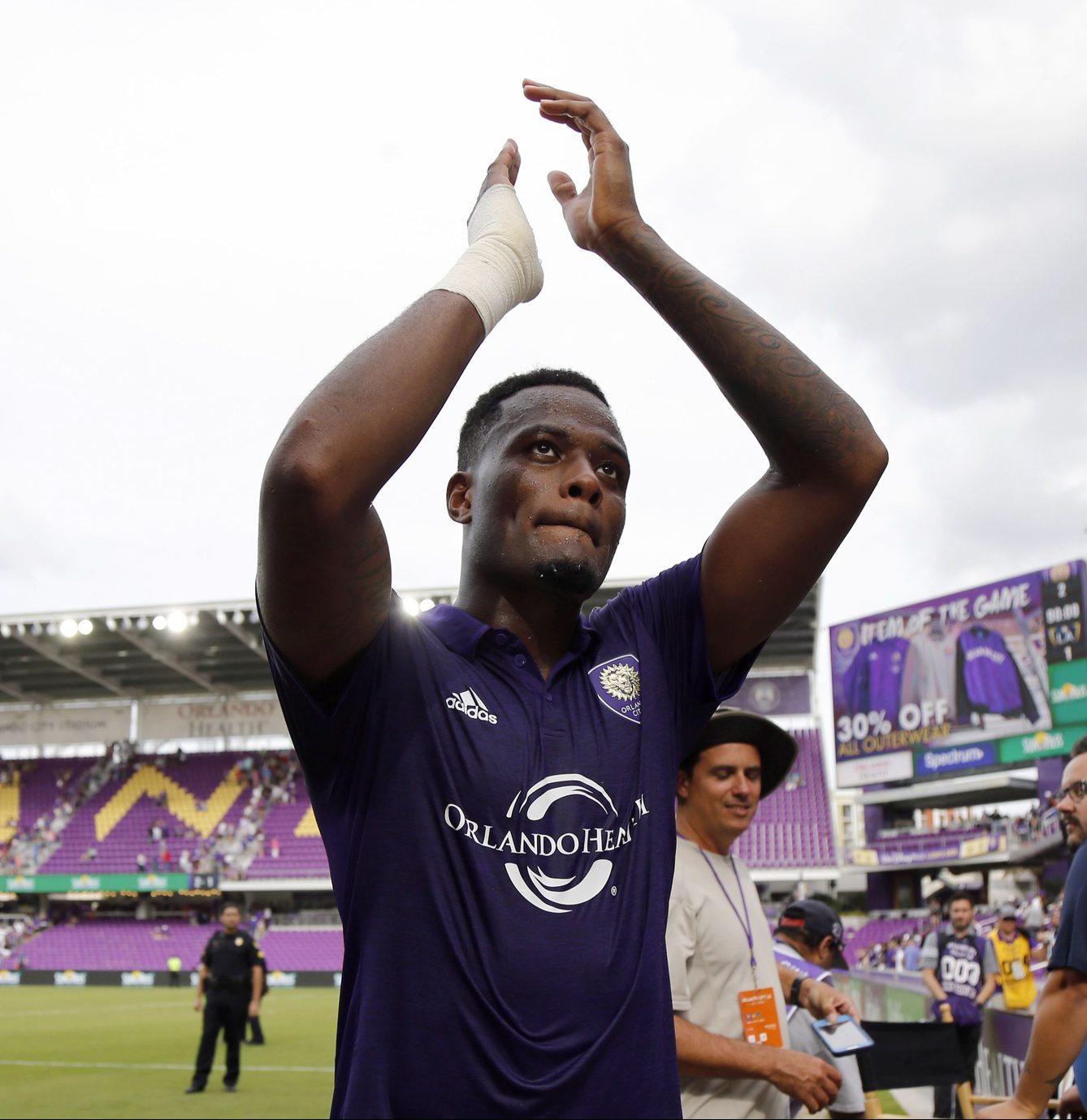 Orlando City claimed its fourth-straight win since opening its new stadium, but the Lions certainly needed every last second to secure victory on Saturday afternoon.
In a thrilling match at Orlando City Stadium, the Lions received a 92nd-minute winner from Cyle Larin to defeat the LA Galaxy, 2-1, on Saturday. The 21-year-old forward came up with the goods for Jason Kreis' side after it looked as if the sides would share the points on a late goal from the Galaxy.
The scoring started after nine minutes as Will Johnson slotted home his first goal of the season. Carlos Rivas came close to doubling the Lions lead, seeing his long-range strike deflect off the left post.
Romain Alessandrini had a pair of first-half long-range efforts saved by Joe Bendik, which was the main highlight for the Galaxy. Orlando started off fast in the second-half, as Giles Barnes and Rivas saw efforts saved by Clement Diop.
Alessandrini was kept out for a third-time at the hour-mark before Gyasi Zardes also saw his right-footed effort saved by Bendik.
Giovani Dos Santos was next to test his luck towards goal, but Bendik was again up to the task for Orlando City. After 83 minutes, the Galaxy's pressure paid off as Alessandrini's right-footed rifle beat Bendik to the bottom-right corner.
Larin's fourth goal of the season could not have come at a better time for Orlando City, as the forward volleyed home a corner kick in stoppage time. Bendik was huge, making six saves in the win, while Diop made six in the defeat.
Orlando City (4-0-1) will look to make it three consecutive victories as they travel to face New York City FC on April 23r The Galaxy (2-0-4) return to the Stubhub Center for a date with the Seattle Sounders that same day
MAN OF THE MATCH
Cyle Larin may have been held in check for most of the match, but the forward came up with the goal when his side needed it the most. Larin's 35th MLS goal came at a clutch time for Orlando City after it looked like they would have to settle for a point.
MOMENT OF THE MATCH
The winning goal by Larin proved to be the difference and easily was the moment of the match. After leading for 74 minutes, Orlando City easily could have played conservatively after the Galaxy tied things up, but Larin's late winner sealed a memorable win.
MATCH TO FORGET
Galaxy midfielder Ema Boateng had a quiet match on Saturday, and was really the only attacker who couldn't produce much. While Alessandrini added a goal, Jermaine Jones added an assist, and Dos Santos and Zardes combined for two shots on goal out of six combined, Boateng seemed quiet. He completed 17 passes which was the second-fewest for a Galaxy starter, and lost possession 11 times.