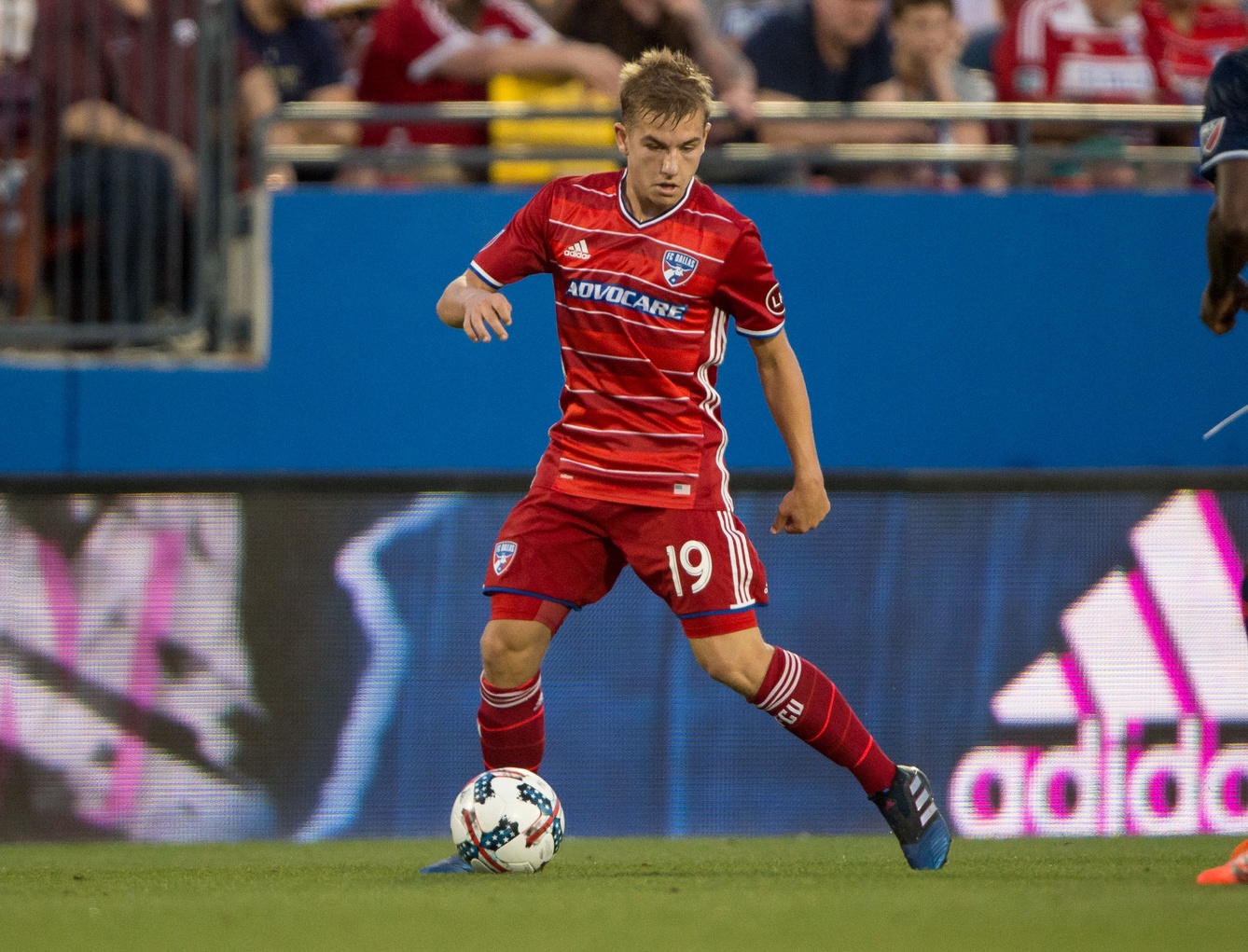 The U.S. Under-18 national team is in the preparation stages for defending a championship at the Slovakia Cup, and manager Omid Namazi named 23 players to the squad for the tournament that takes place from April 24-28.
Three FC Dallas prospects headline the roster, as Shaft Brewer, Paxton Pomykal and Brandon Servania were named to the team. A trio of budding stars based at Club Tijuana in Liga MX also made the cut for the competition as Angel Uribe, Jonathan Esparza and Brian Perez represent Xolos in the squad.
"The Slovakia Cup has been held for many years now," Namazi said. "We entered the tournament last year with our U-19 group, Brad Friedel's group, and Brad's group was able to win it. And now this year, with the U-18's, our goal is the same. We are going with a very good group of players. Obviously, we are coming to the end of this (U-18 player pool) cycle, so our aim is to evaluate the players more, but also have some good performances and hopefully win the tournament."
The U.S, will play Slovakia, Hungary and Belarus in Group B, with the tournament opener coming against Hungary on April 24 at 11 a.m. ET. Russia, Czech Republic, Turkey and the Republic of Ireland comprise Group A.
Here's a closer look at the roster:
GOALKEEPERS: Brandon Austin (Tottenham Spurs; U.S. Virgins Islands) Trey Muse (Seattle Sounders; Tukwila, Wash.), Brady Scott (DeAnza Force; Petaluma, Calif.)
DEFENDERS: Jonathan Esparza (Club Tijuana: Chula Vista, Calif.), Kyle Gruno (Leicester City; Wyckoff, N.J.), Daniel Jones (New England Revolution Academy; West Hartford, Conn.), Jack Maher (Scott Gallagher; Caseyville, Ill.), Mark McKenzie (Philadelphia Union; Bear, Del.), Aedan Stanley (St. Louis Scott Gallagher; Columbia, Ill.), Angel Uribe (Club Tijuana; San Diego, Calif.)
MIDFIELDERS: Paolo Belloni (Genoa FC; Delray Beach, Fla.), Koby Carr (Texas Rush; San Antonio, Texas), Jose Carranza (North Carolina FC; Manassas, Va.), Brian Perez (Club Tijuana; San Diego, Calif.), Paxton Pomykal (FC Dallas; Highland Village, Texas), Brandon Servania (FC Dallas; Birmingham, Ala.)
FORWARDS: Shaft Brewer (FC Dallas; Sacramento, Calif.), Lucas del Rosario (CASL; Durham, N.C.), Griffin Dorsey (Colorado Rush; Evergreen, Colo.), Jonathan Gonzalez (FC Monterrey; Santa Rosa, Calif.), Will Inalien (Portland Timbers; Tamarac, Fla.), Emanuel Perez (CASL; Garner, N.C.), Justin Rennicks (New England Revolution Academy; Hamilton, Mass.)