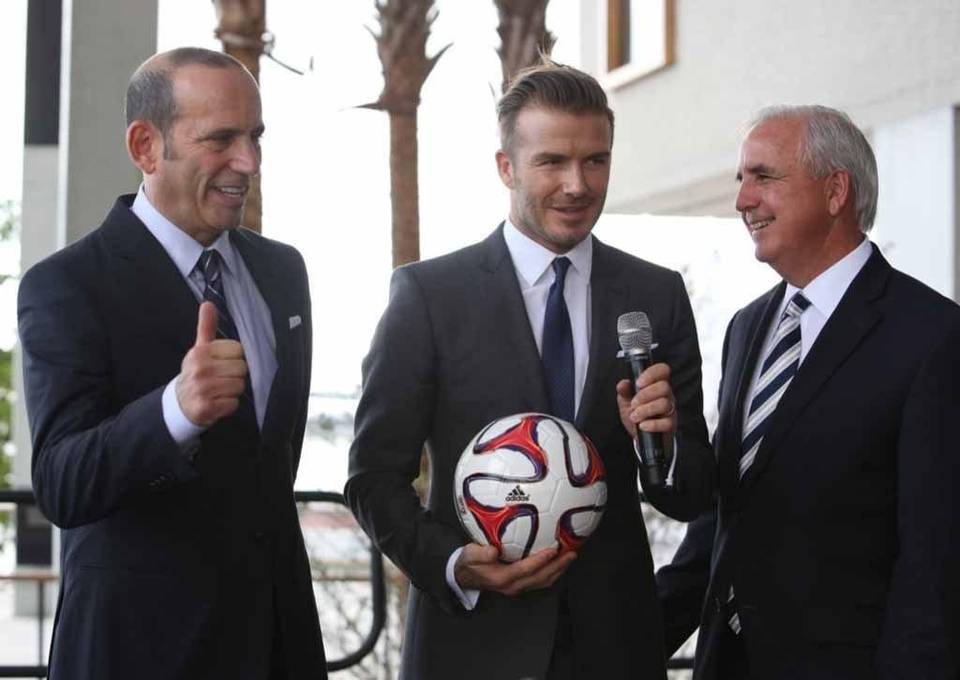 David Beckham's Miami project reportedly has a new partner involved
According to ESPN, banker Todd Boehly has been added to Beckham's Miami MLS push, adding another investor to the ownership group. Boehly, a part-owner of Major League Baseball's Los Angeles Dodgers with a net worth in the billions, joins Beckham, Sprint CEO Marcelo Claure, Oak View Group CEO Tim Leiweke and Beckham's business partner, Simon Fuller, as investors.
The report says that MLS has yet to officially sign off on the proposal and may come back with further recommendations. Several MLS owners are reportedly speaking out against the group's discounted $25 million expansion fee, one which was agreed upon during Beckham's playing career. Current expansion fees are reportedly north of $150 million, and several current MLS owners don't believe it is fair to have other owners attach themselves to Beckham's deal at the discounted rate.
Beckham's project recently spent 19 million on a six-acre parcel of land in Miami's Overtown neighborhood and the group is reportedly set to push for a remaining three-acre parcel once the ownership group is rounded out.