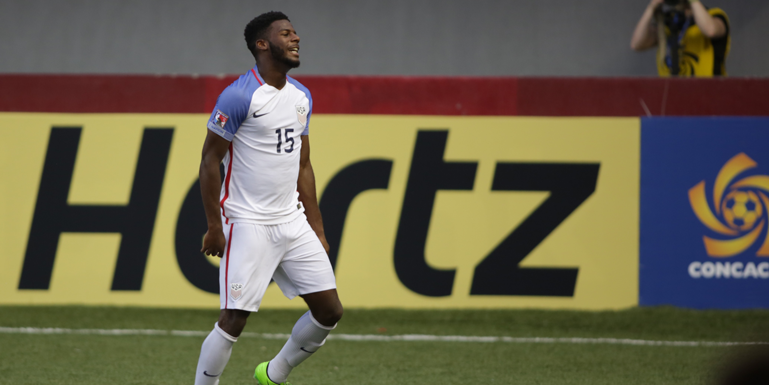 The U.S. Under-17 Men's National Team's spot in the next round of World Cup qualifying was sealed midweek, but there's certainly no harm in building a bit of momentum along the way.
A goal from Zyen Jones proved all the U.S. would need on Saturday in a 1-0 win over El Salvador in the final group stage game of the CONCACAF U-17 Championship. The win sees the U.S. seal nine of nine possible points to start the competition with a second group stage looming.
The game's lone goal came in the 52nd minute as Jones fired home from a Bryan Reynolds cross whipped through the box. Jones was left with a simple finish, a tap-in from the edge of the six-yard box for what turned out to be the game-winning goal.
El Salvador's best look came just moments later, but U.S. goalkeeper CJ Dos Santos pushed Jorge Cruz's shot up and over the crossbar.
The U.S. featured a heavily-rotated lineup as head coach John Hackworth looks ahead to the upcoming three-team group stage. Paired with Honduras and Cuba, the U.S. will face off with the former on Wednesday before facing off with the latter on Friday. The top two teams from the group will advance to the U-17 World Cup with the group winner advancing to the CONCACAF finale.