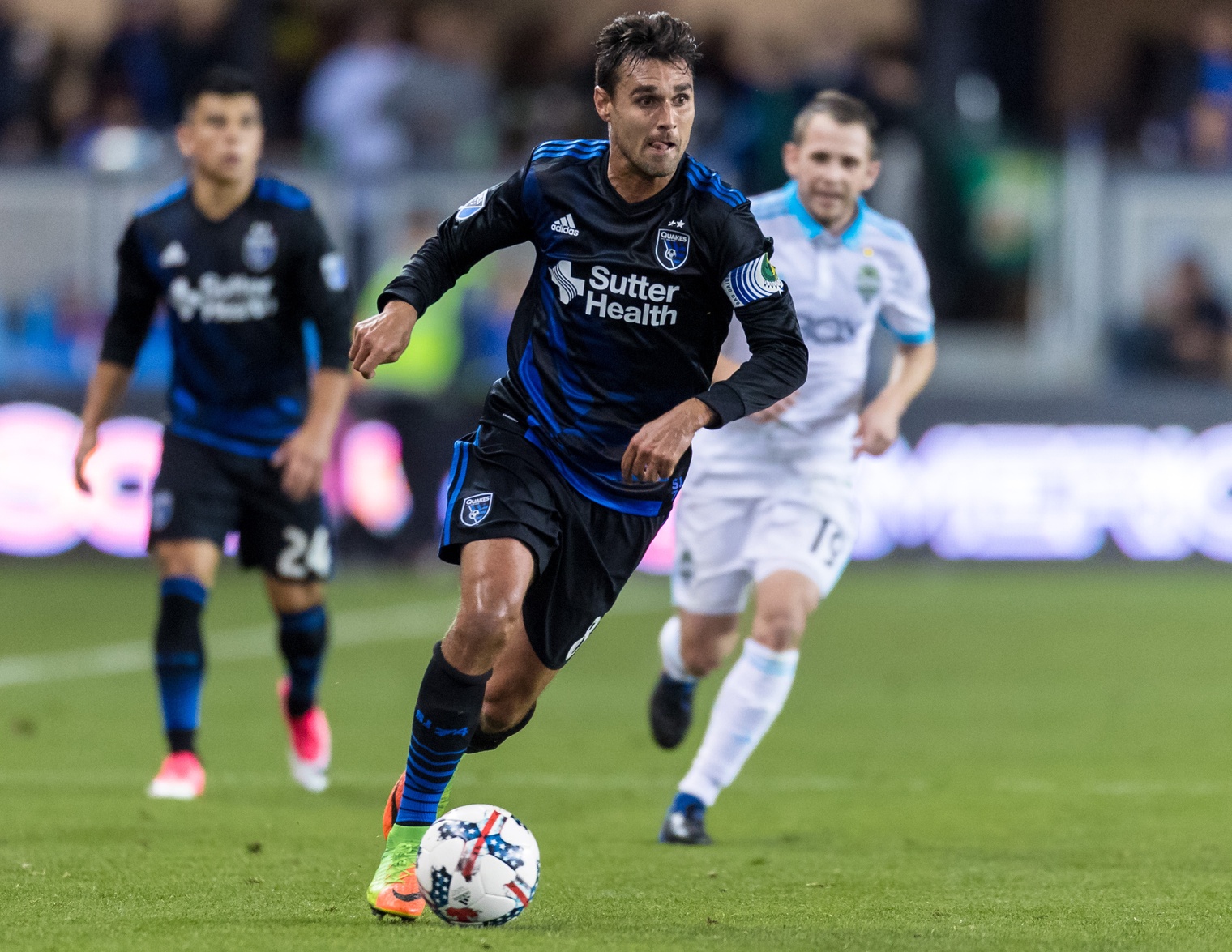 SAN JOSE, Calif.— Even though the San Jose Earthquakes began the year with two straight victories, Chris Wondolowski and newly-acquired forward Marco Ureña didn't quite show real cohesion as an attacking duo.
It has taken some time, but Saturday's 1-1 draw with the Seattle Sounders may have been the match where Wondolowski and Ureña finally started to look like a tandem capable of working well together.
The duo combined for Wondolowski's 90th-minute equalizer, and Ureña nearly added a winner of his own in stoppage time before Stefan Frei came up with a stunning save.
"I think our partnership is definitely blooming and blossoming into something special," Wondolowski said. "I love playing with him, I love his approach defensively but also offensively."
Like most league newcomers, Ureña's assimilation into the Earthquakes attack was going to be a process, but everything indicates the engine is warmed up after his assist and six-shot performance against the Sounders.
"What is always difficult when arriving at a new team is understanding with teammates, getting to know them on the field," Ureña said. "I believe that, that is the most difficult aspect when landing at a new team, but within practices it gives us more understanding between us players. That is where I believe we start to get rhythm, confidence as well."
Saturday marked the first time both Wondolowski and Ureña played 90 minutes and the result was clearly positive.
"(Ureña) works hard and is tireless in his worth ethic, but offensively he has that composure and that technical ability to do something special," Wondolowski added after the draw with Seattle.
Ureña is looking more and more comfortable, as evidenced by his impact in San Jose's past two matches, and he credit Kinnear with helping him settle in well with his new team.
"(Kinnear) has placed confidence in me and has given me the opportunity to play, and I believe, all I have to do is demonstrate on the field that I really want to (play)," Ureña said.