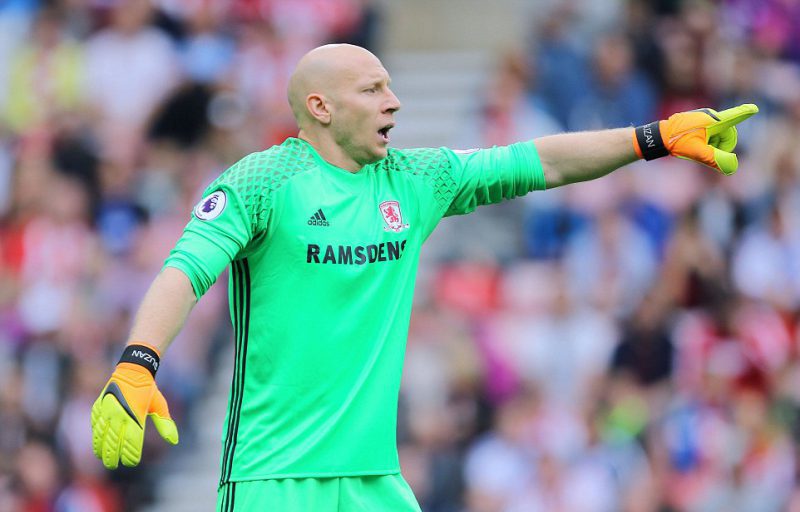 For the second straight season, Brad Guzan finds himself on a team relegated from the Premier League.
Middlesbrough was guaranteed relegation to the EFL Championship after suffering a 3-0 defeat at league-leaders Chelsea on Monday afternoon. Guzan started in-goal on Monday, seeing efforts from Diego Costa, Marcos Alonso, and Nemanja Matic beat him to the back of the net.
Guzan will finish the season with Middlesbrough before joining MLS expansion side Atlanta United in July. It will be Guzan's first stint in Major League Soccer since 2008 as the goalkeeper played with Chivas USA during 2005-2008.
After joining from relegated Aston Villa following their 2015-16 relegation campaign, the 32-year-old American goalkeeper made 12 appearances for Middlesbrough across all competitions. Eight of those appearances came in league play, with six coming in 2017.
Steve Agnew's side suffered their 18th defeat of the season and remain the lowest-scoring side in the top-flight with 26 goals. Middlesbrough has only won one league match since the start of 2017, a 1-0 home victory over Sunderland on April 26.