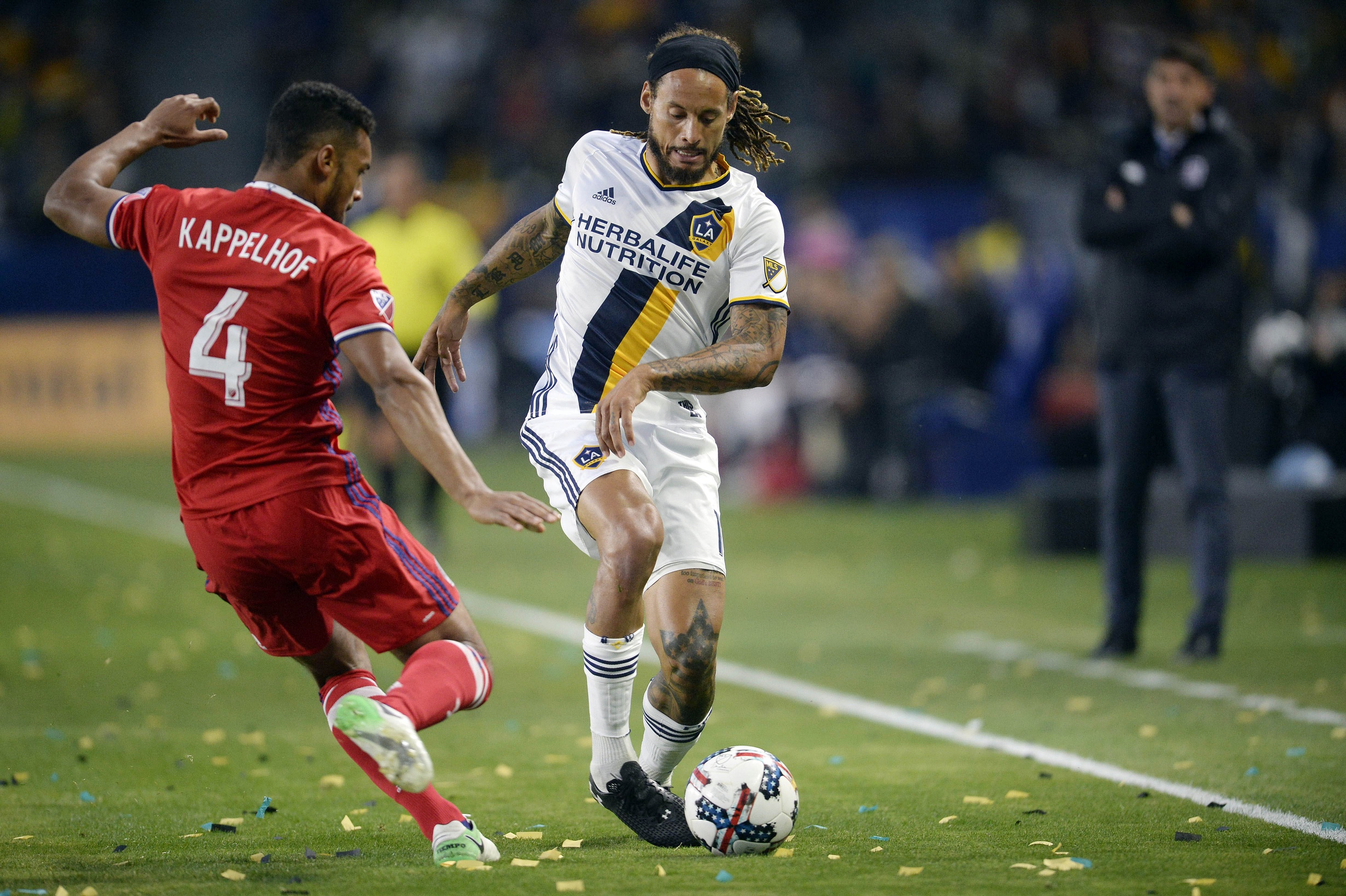 The LA Galaxy could receive a major boost to their line-up this weekend as Jermaine Jones is close to returning to the squad.
Jones suffered a grade 2 MCL sprain in his right knee during the Galaxy's 2-2 draw with the Chicago Fire back on May 6th. The midfielder left in the first half of that match, and has missed the last three matches since.
Curt Onalfo's side has won three in a row since May 6, most recently defeating the San Jose Earthquakes, 4-2, at Avaya Stadium last Saturday.
"There is a possibility to be available this weekend depending on how his week goes," Onalfo told reporters. "[Tuesday] was the first day that he was on the field and it was just partial training, so we need to see how that progresses throughout the week. It might be a little too close, but we'll see how it is tomorrow."
The Galaxy travel to D.C. United this Saturday, before heading into their bye week. They return home on June 17 with a Western Conference showdown against the Houston Dynamo.
"It depends. If he's 100 percent and can help us in a capacity and be available, then we'd certainly want that," Onalfo said.
Jones, has featured in eight matches this season, scoring one goal and adding two assists. The Galaxy (5-2-5) are sitting on 17 points this season, which has them in sixth place in MLS' Western Conference.