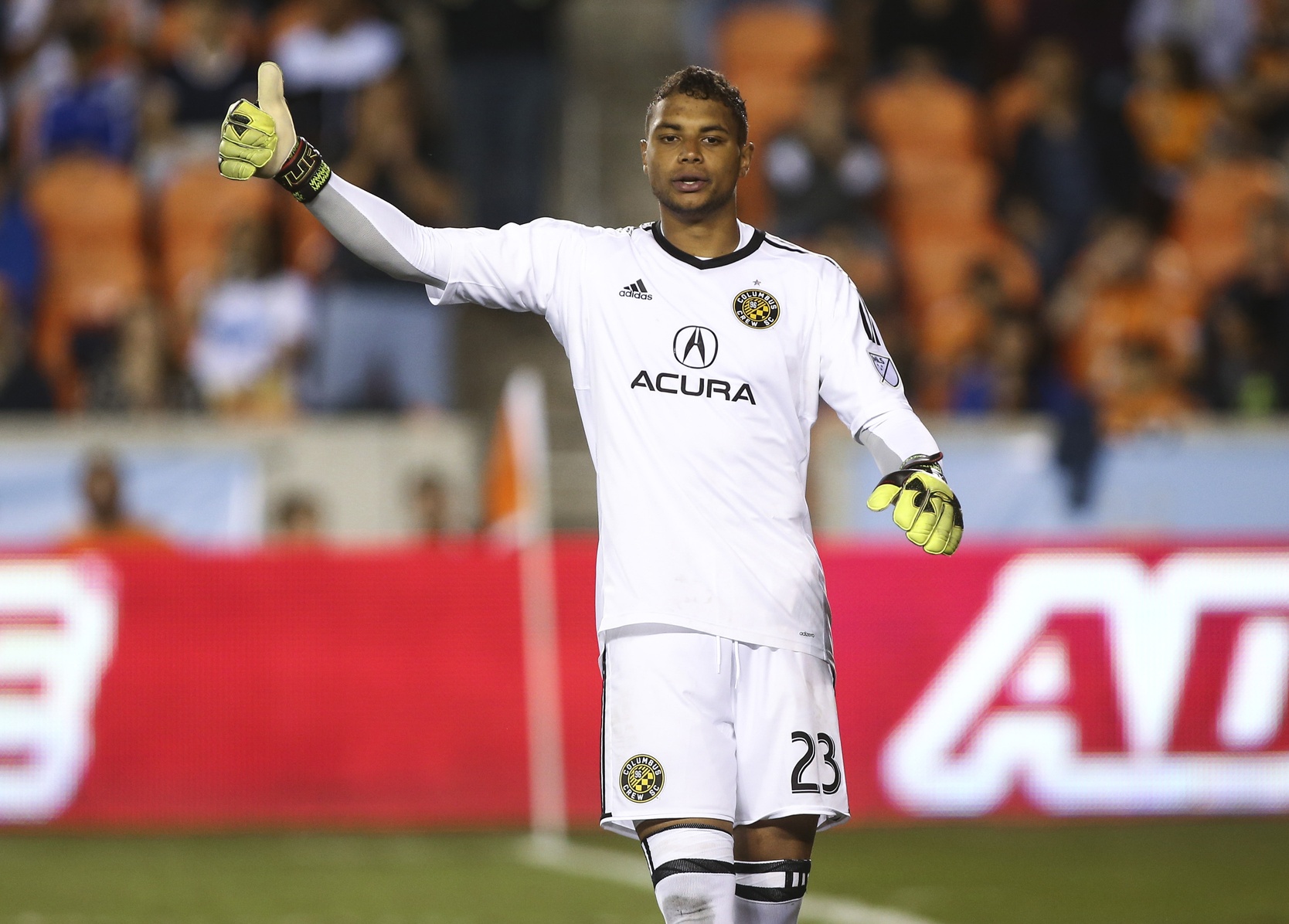 Sometimes in life, you need to just admit you have made a mistake. You need to acknowledge that things went wrong and own it. Things happen, and sometimes those things aren't entirely in your control. What you can control, though, is how you bounce back, how you respond in the face of adversity.
Zack Steffen has learned a thing or two about bouncing back. Following a trying spell in Germany, Steffen admitted to himself that he needed something different. The move abroad was by no means a mistake, but it did force Steffen to accept some harsh realities.
Now, Steffen finds himself as a starting goalkeeper, anchoring the Columbus Crew at the age of 22. He is far from a finished product, by his own admission, but a heavy dose of maturity has helped Steffen leap from budding prospect to MLS starter.
"Germany definitely taught me some lessons on being a professional off the field and on the field," Steffen told SBI. "That role never really stops. It helped me come here and try and get ready to go into the offseason and be ready for preseason.
"I've grown up, in a way, on the field. I've matured, definitely, even since preseason I would say," Steffen said. "Making mistakes and getting over them. Kicking a ball out of bounds when trying to hit a teammate, it's about moving on from that and not letting those mistakes linger and lead to a bigger mistake. It's about leading from the back and becoming a leader on this team for the guys in front of me."
Steffen has long been known throughout U.S. Soccer. He was a hero with the U.S. Under-20 Men's National Team, saving penalty kick after penalty kick at the Under-20 World Cup. He was a star at the University of Maryland, earning a move to German side Freiburg. His European foray didn't work out though and Steffen returned home with a move to Columbus. After spending the end of the 2016 season on the bench, Steffen has taken over as the starter and is showing signs of the quality that made him such a highly-regarded prospect.
Steffen's signing was seen as a big one for the Crew, but it was one that required patience. With incumbent starter Steve Clark still involved, Steffen had to bide his time. Game time came with the Pittsburgh Riverhounds, a valuable experience, Steffen says, but it wasn't quite his time with the Crew.
When preseason rolled around, Steffen shined. Competing with Brad Stuver for the starting gig following Clark's departure, it was Steffen who stepped up. He felt confident in training and felt confident that he had done enough to get the nod.
Crew head coach Gregg Berhalter never pulled him aside to break the news. Steffen found out just like everyone else that he was set to start the Crew's opening match against the Chicago Fire, a 1-1 draw. He's started all 12 matches since, too, registering three shutouts and 39 saves for a Crew team that looks poised for a return to the playoffs after missing out in 2016.
"It's totally motivating when you're on a new team and people have heard your name a little bit," Steffen said. "A name is just a name. You have to come in and prove yourself each and every day. That, in itself, was motivation for me to just show people how good I can be by coming into work every day and be my best by trying to do my best."
"That shows just how valuable real-game experience is," Berhalter told to the Columbus Dispatch. "You can have ideas about these guys, but until they really get battle-tested you don't know. We saw signs in training that (Steffen) wasn't going to recover from a mistake. But then in the game, what I'd say is he gradually started raising the intensity through preseason and got to a level we were very comfortable with."
It's obviously been an adjustment period. Berhalter likes his goalkeepers to play out of the back. It was a focus for Steffen with Freiburg to the German style of play, but Berhalter puts an even bigger emphasis on having his goalkeeper handle the ball. Steffen still has the occasional miscue, and he admits he can get frustrated when things aren't clicking, but he knows managing his reaction to mistakes is key to doing his job well.
Steffen still has a long way to go, and he knows it. He also knows that there will be mistakes, and tough times, but now Steffen is ready for those challenges  as he aspires to make the transition from young pro to USMNT prospect.
"It's been a really cool experience so far," Steffen said. "We've won some big games. It's been a fun experience. I've been learning and trying to work hard in training every day. I've been trying to learn every day and get better. It's a really good opportunity, to be so young and get a chance to play all of these games.