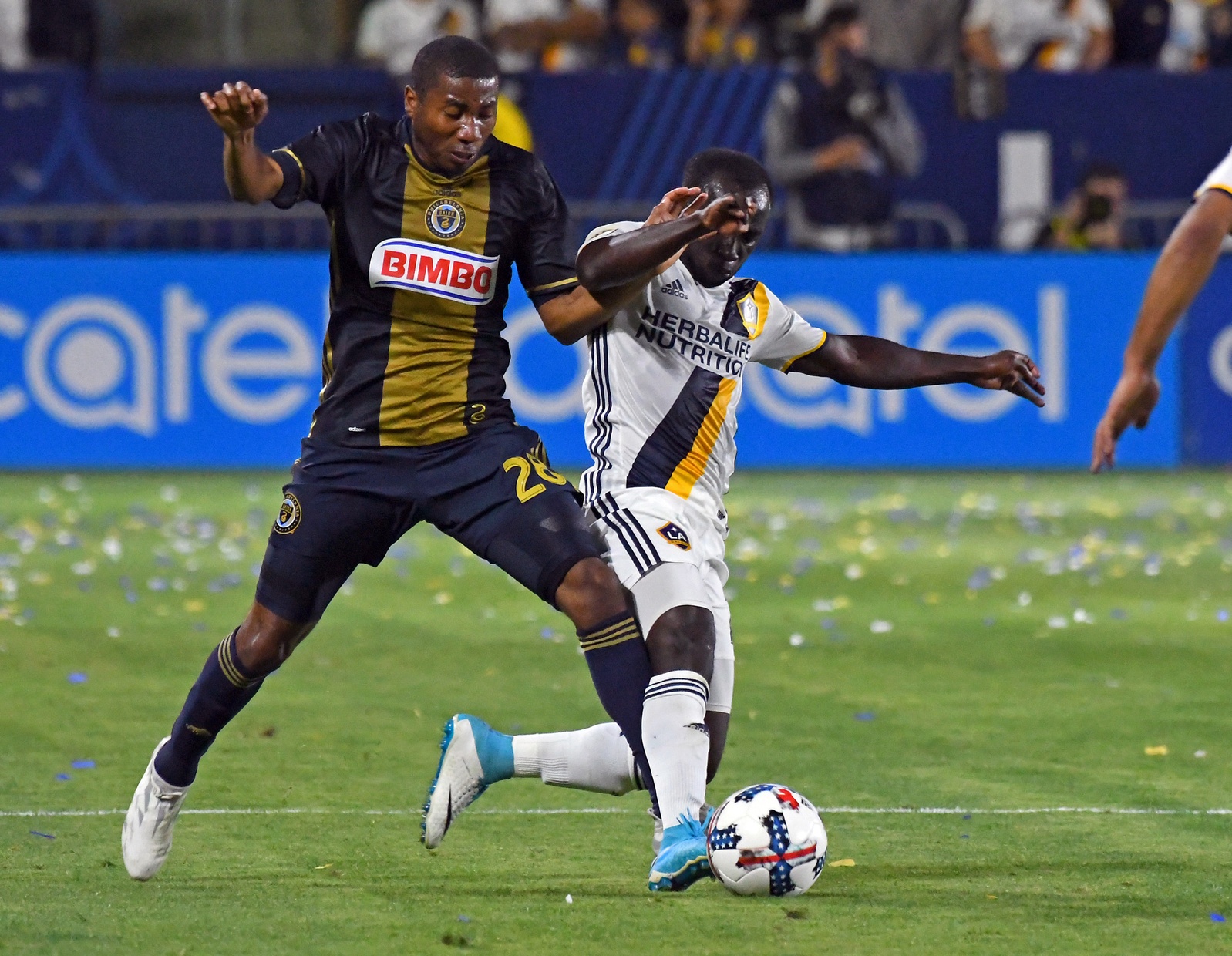 For the first time in two months, the Philadelphia Union have a performance to build off in preparation for a game.
In a season where very little has gone right for Jim Curtin's men, they must cling on to the fact that they earned one point at the StubHub Center and drew the LA Galaxy, albeit a struggling titan under Curt Onalfo.
"I thought it was important for our group to be organized," Curtin said. "We set the goal of holding a clean sheet and the guys executing that. We would've liked to create more chances, but it's something to build on moving forward." 
Being away from Chester was the perfect remedy for a team that stunk during a three-game homestand that produced one point, but in all reality should have been three. Now the Union are back home for Saturday's Eastern Conference clash with the New York Red Bulls, who sit second in the East with 15 points.
Beating the Red Bulls will be no easy task, but with the little confidence the makeshift back four gained in LA, they should come into Saturday night with faith they can at least limit the chances created by Sacha Kljestan and Bradley Wright-Phillips.
One of the men tasked with stopping the Red Bulls attacking duo, who will be fresh entering Saturday, is rookie Jack Elliott, who has surprised many by handling David Villa and Giovani dos Santos well in the two of the last three weeks.
"You have to learn tendencies of players and Jack is smart in that regard," Curtin said. "He watches the game well. It's not easy to go up against Villa or Dos Santos, it's not easy for a kid from West Virginia. It's a big step up, there's no question about it. Any preparation you can do during the week, that's the first step because with players at the center back position have to see the game two or three passes ahead." 
Curtin has also been high on right back Ray Gaddis for filling in at the position in place of Keegan Rosenberry, who was mired in a sophomore slump before being benched against the Montreal Impact.
"Ray has come in and done a good job," Curtin said. "Keegan is still a guy we believe in at the club. The right back spot is a position I consider the strongest in our team in terms of the depth that we have there." 
But in all reality, when you're applauding the play of a fourth-round pick at center back and proclaiming right back as your deepest position, you have a big problem on your hands. The Union have the pieces there to finally put an end to the 16-game winless streak that has turned into a comically depressing figure for most supporters of the club.
Curtin must look to the wings to solve the issues of chance creation, something the club displayed flashes of in the first 40 minutes against the Impact two weeks ago. Chris Pontius hasn't found his stride yet, Ilsinho is more tricks than actual skill, Fabian Herbers isn't being used as much as he should and Fafa Picault is only now getting a chance to prove how much of a difference maker his speed can be.
"It's a position we have a lot of talent and quality at," Curtin said. "To have someone break out and grab a hold of it is what we're looking for. We have a ton of talent out there. It's just a matter of someone grabbing a hold of it and not letting go. As a team, we can collectively do a little more. Everyone needs to raise their game. No one is happy where we are in the table. We haven't had a complete 90-minute performance." 
The ideal combination on the wing from the start would be Pontius and Picault with Herbers and maybe even Ilsinho, if he's healthy, joining the fray in the second half. Between Pontius' work rate and ability in the air and Picault's pace, the Union should be able to put pressure on the Red Bulls back line.
However, if all remains status quo, and there's a good chance it will given how poorly the last homestand went, the team will be forced to continue to look for little positives, just like they are entering Saturday night.