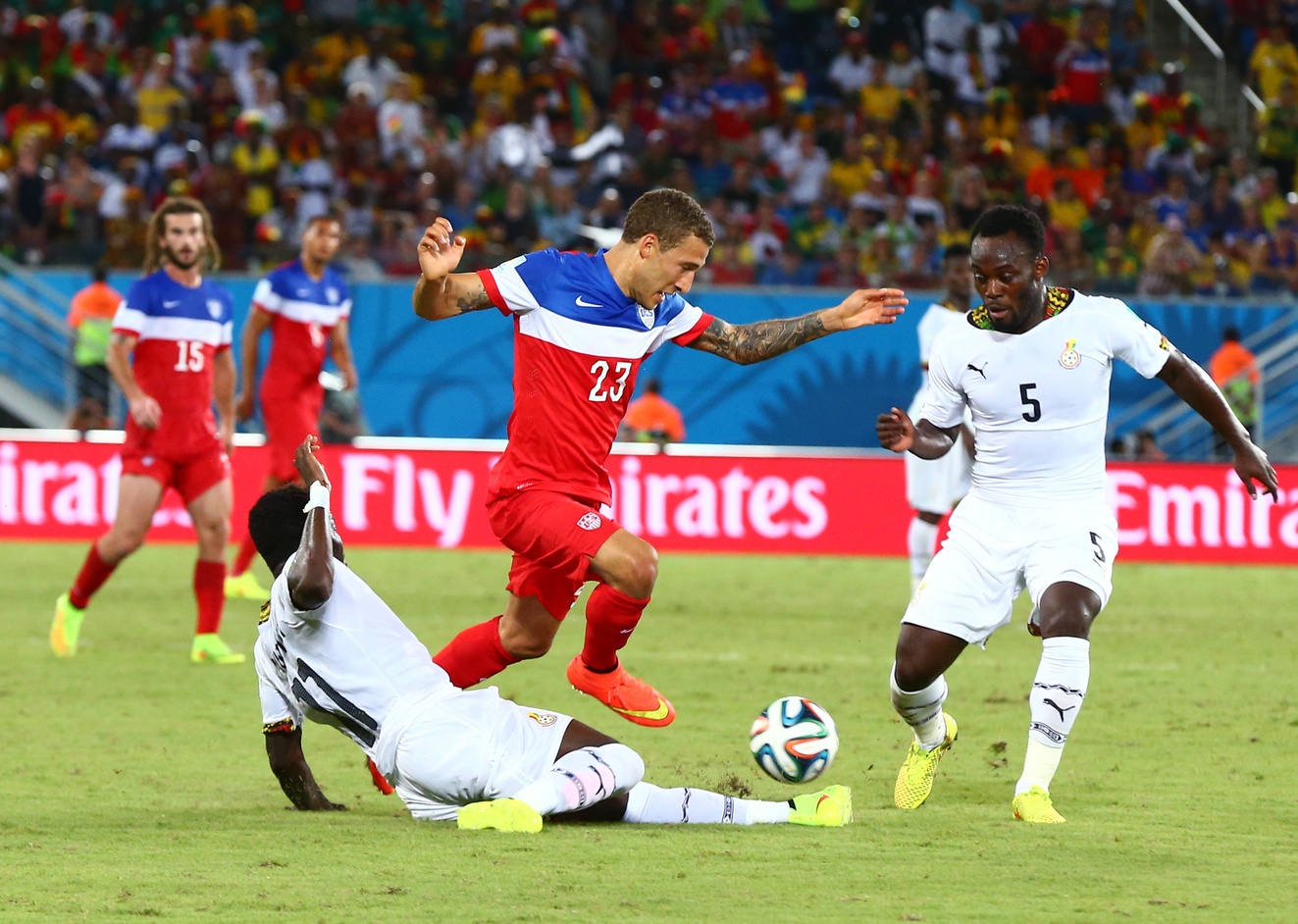 It's now official: the U.S. Men's National Team will take on a very, very familiar foe in the build up to this summer's Gold Cup.
U.S. Soccer announced on Monday that the USMNT will face familiar World Cup rival Ghana on July 1 in East Hartford, Connecticut. The U.S. has played Ghana in each of the last three World Cups, with their most recent meeting ending in a group stage win for the USMNT.
"Ghana is certainly a team that brings different challenges, and it's the type of competition we need as we continue to develop our program," U.S. MNT head coach Bruce Arena said. "Winning the Gold Cup is one of our priorities in 2017, so this is an important opportunity. We've always had great support in Hartford, and look forward to more of the same this summer."
The U.S. returns to Pratt & Whitney Stadium for the first time since a Oct. 2014 match against Ecuador, one that served as Landon Donovan's farewell match. Following the Ghana match, the U.S. will look towards the Gold Cup, which begins July 8 against Panama.
Next up for the USMNT is a June 5 friendly with Venezuela ahead of a pair of World Cup qualifiers against Trinidad & Tobago and Mexico on June 8 and 11, respectively.