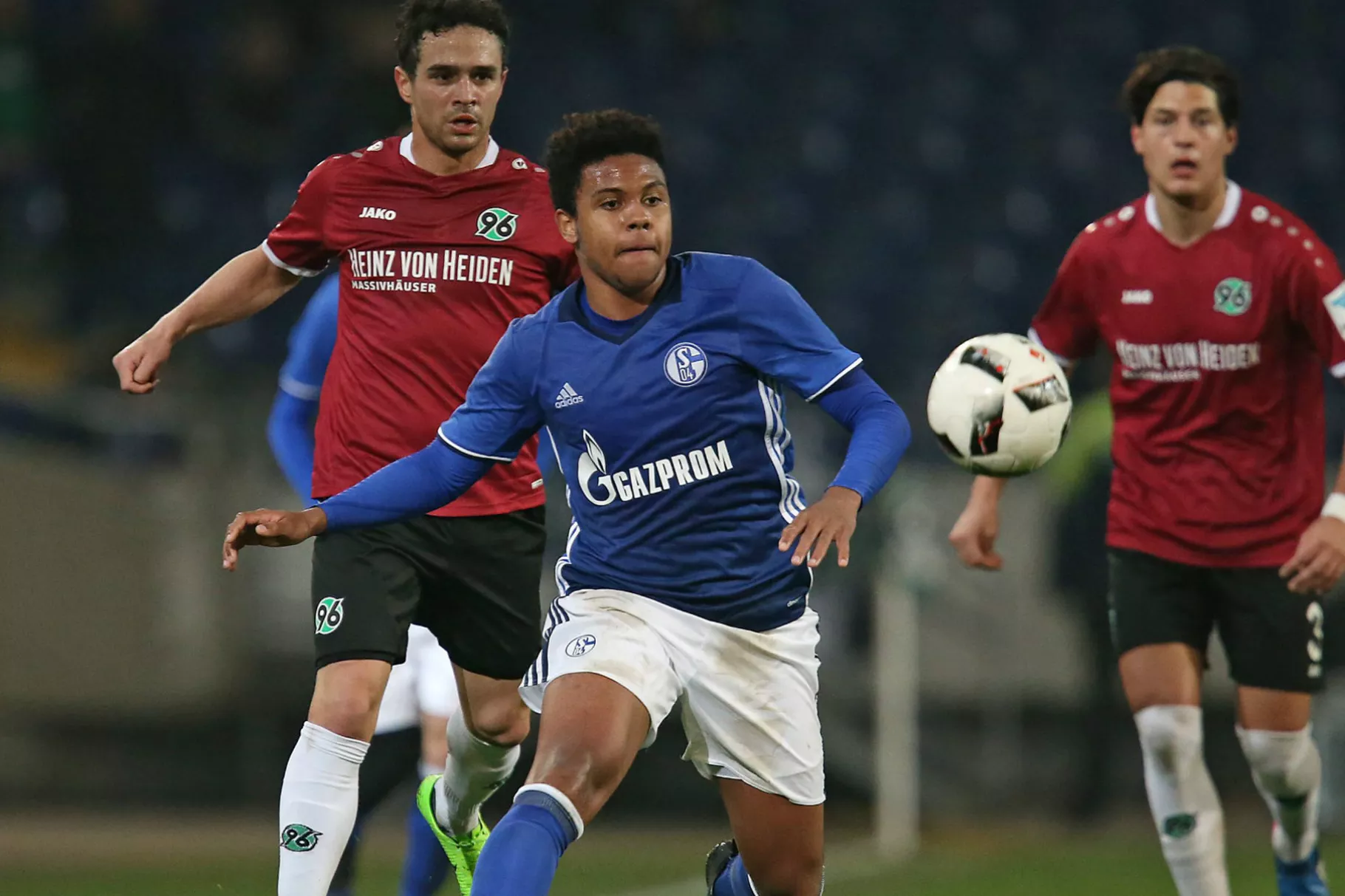 With the Bundesliga season coming to a close, two American youngsters may get a chance to impress on the final matchday of the campaign.
Schalke has called up Haji Wright and Weston McKennie from the Under-19 side to the first team ahead of the club's game against Alfredo Morales and Ingolstadt, which has already been relegated.
The Royal Blues have virtually nothing left to play for on Saturday, so this could be a perfect opportunity for Wright and McKennie to earn some minutes with the senior squad.
Both youngsters have been impressive with the U-19 side this season. Wright has been one of the top attackers, bagging 12 goals in 26 appearances. McKennie, meanwhile has racked up 21 appearances in midfield, scoring four times.
Recently, U.S. Under-20 Men's National Team head coach Tab Ramos revealed that he attempted to call McKennie and fellow Schalke midfielder Nick Taitague in for the U-20 World Cup. Schalke opted not to release the players.