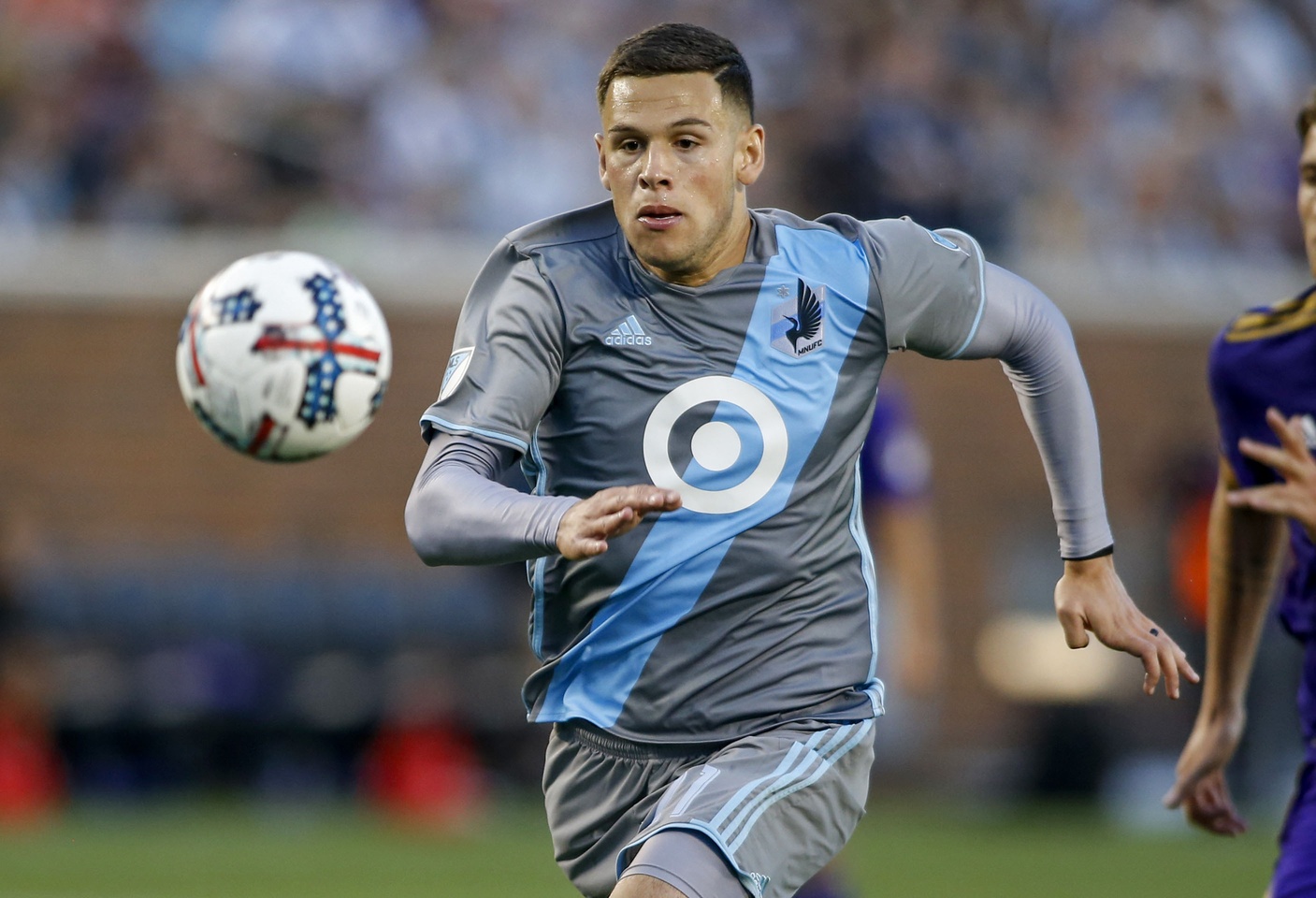 Even with 40 players to choose from, the U.S. Men's National Team's preliminary Gold Cup roster was bound to have some exclusions. The pool is too deep and there are too many situations and scenarios to consider ahead of this summer's tournament.
Many of the exclusions are straight-forward. Regulars like Bobby Wood and Fabian Johnson need rest. Ethan Horvath is facing UEFA Champions League qualifiers. Emerson Hyndman is injured while Danny Williams and Perry Kitchen have to figure out their club futures. Some European-based players, like Christian Pulisic, can be kept around as the U.S. anticipates making six switches for the knockout round. However, by and large, the roster was always going to be MLS-based.
That's not to say there aren't some notable MLS exclusions too, even if some make sense. Any member of the U.S. Under-20 Men's National Team needs to return to their club situation, leaving up-and-comers like Tyler Adams, Erik Palmer-Brown, Brooks Lennon and Justen Glad out of the mix.
With all of that in mind, let's take a look at a series of surprise exclusions from this summer's preliminary roster:
SACHA KLJESTAN
While his numbers this season are nowhere near as gaudy as last year's and his performances haven't been near as good, Kljestan still has six assists for the New York Red Bulls. He's proven his mettle with the USMNT before and would have been a welcome veteran presence on what could be a young Gold Cup squad.
CHRISTIAN RAMIREZ
Yes, it's his first MLS season, but you can't argue with Ramirez's numbers. There were calls for a USMNT inclusion when Ramirez was lighting the NASL on fire and now, with eight MLS goals on his resume, he's proven he can score in the top flight as well. January likely beckons, but Ramirez is a young, dynamic forward option that is a surprising exclusion.
TIM MELIA
No goalkeeper in MLS has been as good as Tim Melia, who has been nothing less than incredible for Sporting KC this season. The former league pool goalkeeper leads the league in shutouts and save percentage, more than meriting a reward among the pool of USMNT goalkeepers despite his age.
LUIS ROBLES
The New York Red Bulls goalkeeper has long been one of the more consistent goalkeepers in the pool but, at 33, it appears his international career will largely be limited to January call-ups. He remains behind veterans like Tim Howard, Brad Guzan and Nick Rimando as well as a slew of younger options despite several outstanding seasons with the Red Bulls. He would have been a good for for this Gold Cup roster, providing experience alongside a good crop of young shot-stoppers.
TIM PARKER
Tim Parker has quietly been one of the top defenders in MLS this season. At just 24 years old, Parker already has USMNT experience and has been absolutely spectacular for the Vancouver Whitecaps this season. Instead, Arena opted for youngster Matt Miazga and veteran Jonathan Spector, who hasn't been with the group in some time, alongside more frequent call-ups like Steve Birnbaum, Omar Gonzalez, Matt Besler and Matt Hedges.
JERMAINE JONES
This is a controversial one, for a variety of reasons, but there would have been nothing wrong with having Jones involved in some capacity despite his recent injury issues. Sure, he may be past his prime and, sure, there are younger options, but few players fight and work harder in the USMNT pool than Jones. If Chris Wondolowski's locker room presence and training attitude is enough to keep him involved despite his age, why isn't Jones' relentlessness? Should he be going to the Gold Cup? Probably not, but there are worse ideas than having him as an option.
BRANDON VINCENT
A former U.S. youth international, Vincent has come into his own as a fullback throughout 2017. A key young piece of the new-look Chicago Fire, Vincent's attacking game has improved by leaps and bounds as he's grown into a key defensive piece for a team on the rise. He earned a senior cap in the 2016 January camp, but hasn't earned a look since.
IKE OPARA
The drawbacks on Opara are obvious. He remains extremely injury prone, even if his health has held up for the past several seasons. Because of those injury issues, though, Opara has never gotten a major chance with the USMNT. The thought of him in the central defense is always a frightening one given his athleticism, but he'll have to stay on the field more consistently to earn his spot.
LEE NGUYEN
It's hard to argue with form, and Lee Nguyen is certainly a player that is in spectacular form. He's amassed six goals and seven assists in 15 games and has never truly been given a chance to shine for the USMNT. At his age, an extended international career is probably behind him, but his play merited a look.
NICK LIMA
It might be a bit too much, too soon for the San Jose Earthquakes fullback, but the 22 year old certainly merits a mention. Just a few months into his rookie season, Lima has rapidly evolved into one of MLS' better fullbacks and probably should be in like for USMNT attention at some point.