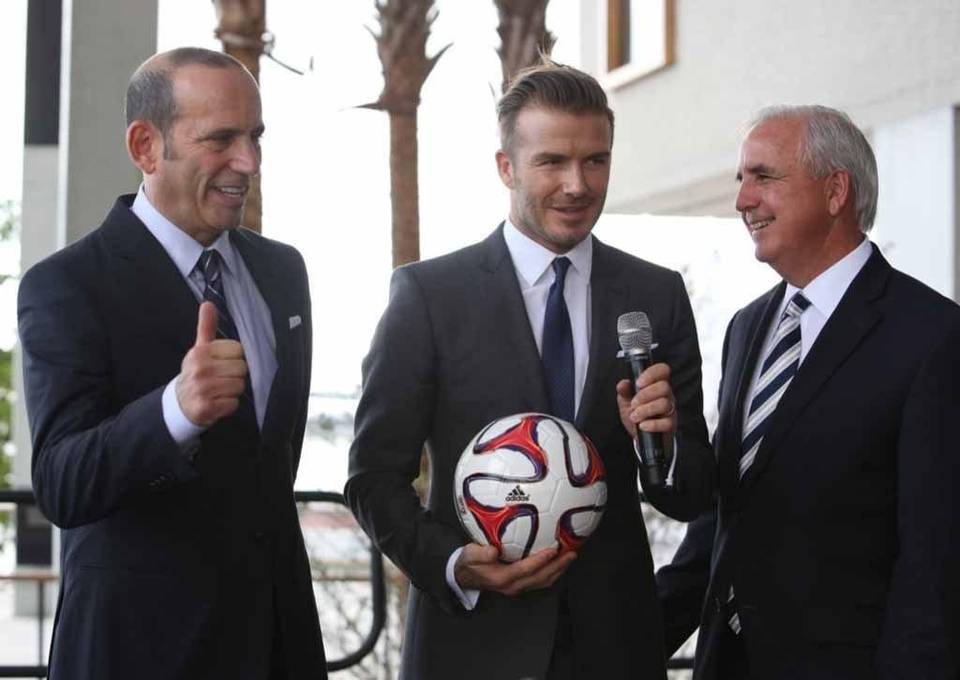 David Beckham has cleared another legal hurdle in his quest to bring MLS to Miami.
Miami-Dade County Commissioners have approved the sale of the last tract of land needed to build his Overtown stadium by a 9-4 vote. The two sides now have a year to negotiate the numerous permits and other paperwork needed to finalize the sale of the land, which is seen as a formality at this point in the process. Once terms are agreed, the purchase can officially be processed.
"We are not here to take money from the county or the city," Beckham's partner Tim Leiweke said. "We will pay for this project ourselves privately.  We will operate it privately.  We will pay property taxes and we will be good neighbors.  But Miami be part of this soccer revolution."
In response to the approval, the Beckham group moved the projected opening of the stadium up from 2021 into 2020.
Beckham group just moved up stadium opening from 2021 to 2020.

— Doug Hanks (@doug_hanks) June 6, 2017
After many years of waiting and delays, it appears that Miami Beckham United has finally found their golden ticket.