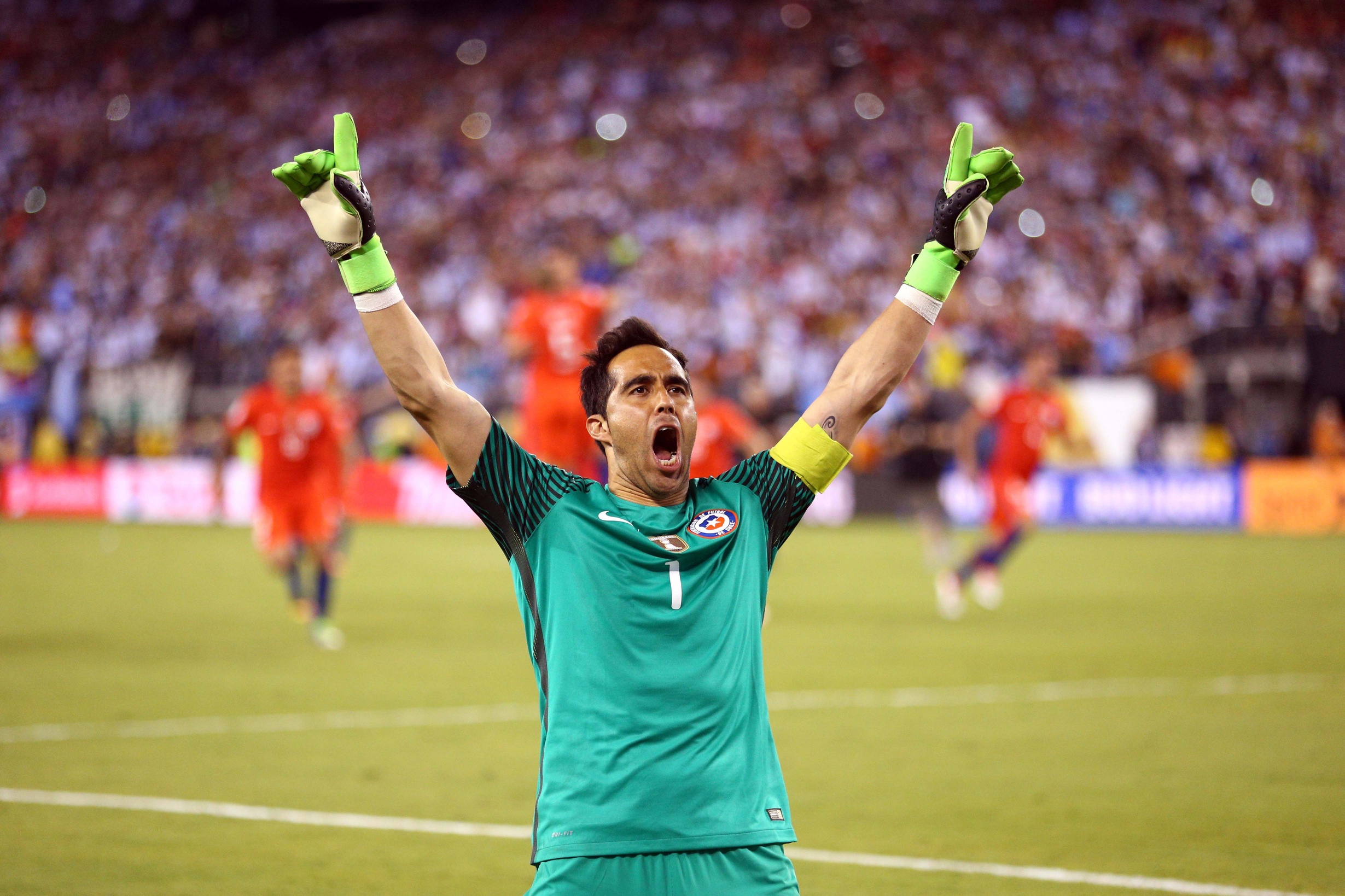 Claudio Bravo kept Portugal from scoring for 120 minutes, but the Chilean goalkeeper saved his best efforts for penalty kicks to lead his country to the Confederations Cup final.
While his teammates fired home their initial three spot kicks, Bravo made three straight saves to lead Chile to a 3-0 win in penalty kicks following a 0-0 draw through 120 minutes. The win sends the South American champions through to the Confederations Cup final.
After Arturo Vidal smashed home the opening penalty kick, Claudio Bravo gave Chile the advantage by stopping Ricardo Quaresma's shot for Portugal. Aranguiz made his penalty kick and Bravo stopped  another, pushing away Joao Moutinho's shot. After an Alexis Sanchez make, Nani's shot was also stopped by Bravo, giving Chile the 3-0 win in penalty kicks.
The opening 90 minutes were largely tilted towards Chile, who claimed a bulk of the possession, but not a bulk of the chances. One of the game's best looks came for Portugal just seven minutes in as Cristiano Ronaldo picked out Bernardo Silva on the back post only to see Claudio Bravo make a sliding save in front of goal.
Aranguiz scuffed a pair of chances in the minutes that followed before the second half saw the game open up significantly. Just 10 minutes into the second half, Eduardo Vargas saw his spectacular bicycle attempt parried away by Rui Patricio while Vidal rifled a shot over the crossbar just a few minutes later. Ronaldo also saw a shot just miss before putting another shot wide of the post with extra time looming.
At the start of extra time, Alexis Sanchez saw a header graze the post before Portugal took control for an extended period. The reigning European champions were lucky not to give away a penalty kick for a foul on Jose Fonte, but the referee ruled to play on and VAR was not used.
With just seconds remaining Chile smashed the post twice. Vidal's initial long distance smash rocketed off the post and fell to Martin Rodriguez, whose tap bounced off the crossbar and out.
The match then went to penalty kicks, where Bravo booked Chile's date with the winner of Mexico and Germany's Thursday clash.