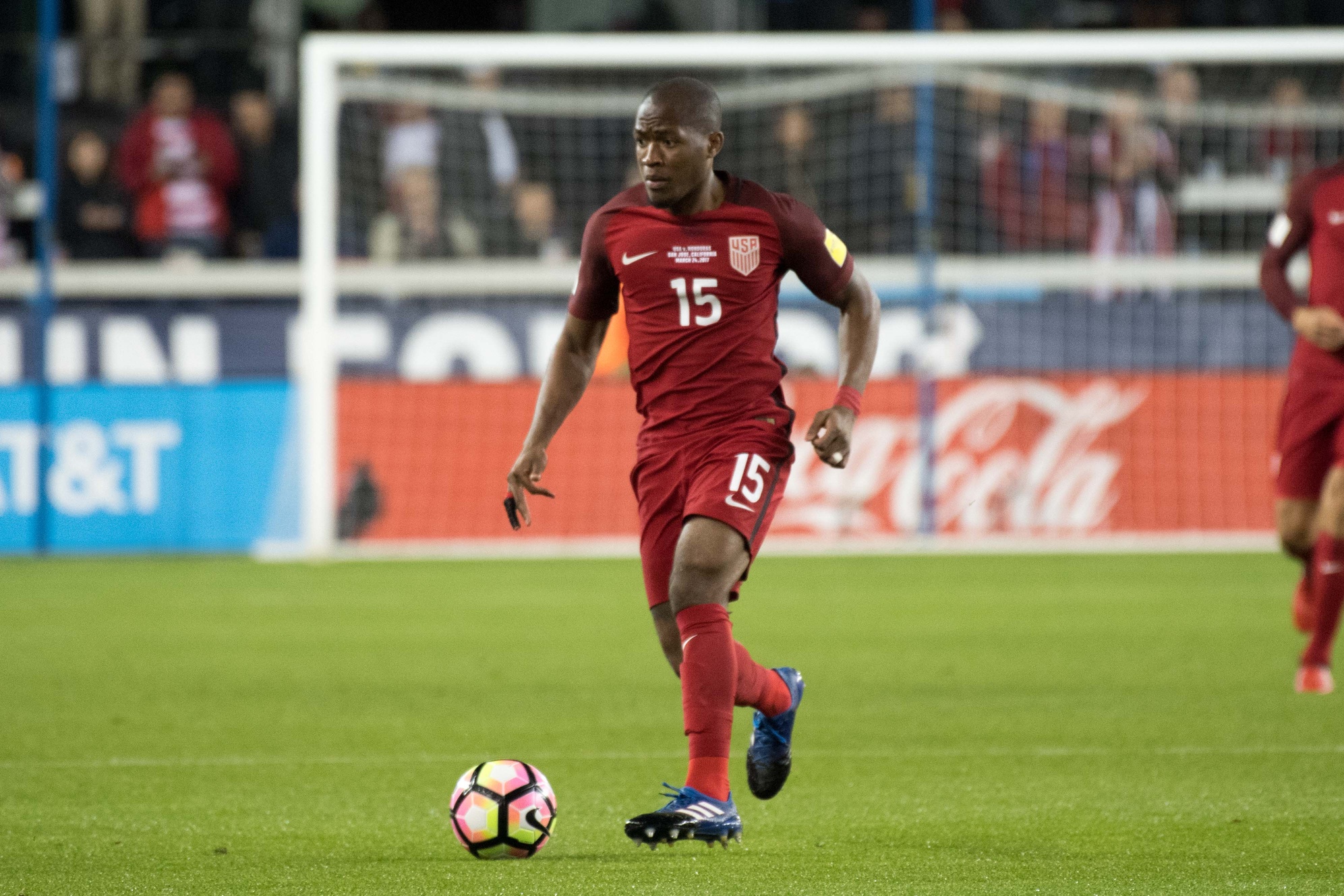 Darlington Nagbe has been told by his manager and teammates to be more selfish moving forward for the U.S. Men's National Team. The Portland Timbers man carries exquisite skill at his feet and it shows with every minute he plays for the red, white and blue.
Although Christian Pulisic received all the publicity for scoring the opener against Trinidad and Tobago on Thursday night, it was Nagbe who set up the opening tally with a terrific run through midfield before dumping the ball off to DeAndre Yedlin, who then fed Pulisic in front of goal.
"The (forwards) just did a good job checking in there and holding the ball and when they receive it, try to spread to us out wide and DeAndre did a great job getting around me and supporting me and like you saw on the goal, he got the assist," Nagbe said. 
The goal featured a shoulder shake that flummoxed a defender at midfield to create space for Nagbe to run in. That move doesn't come out often, but it comes from a read on the defender.
"I had him one on one with a lot of space," Nagbe said. "I took the chance and I got past him. It's more of a reaction kind of thing and to see how the defender is playing me. If he gives it to me, then I'll try and take it." 
One would think some type of alteration in style of play would be needed to be more of a selfish playmaker like the USMNT wants Nagbe to be, but the midfielder doesn't think it's that big of a difference.
"I don't think it's a big change, but I would say it's more of a personality kind of thing," Nagbe said. "I'm looking to help the player next to me. There are moments that I definitely need to be more selfish and I'm aware of that." 
"I think (Nagbe) is an exceptional player," USMNT boss Bruce Arena said. "I tell him all the time that he has to be a little more selfish and you saw tonight when the opportunities were there, he's exceptional. Part of our plan was to give him opportunities one on one and I think he's a very talented kid. He's just beginning to get experience at this level."
Nagbe also appreciates what Arena has brought to the American side, as the experience manager has simply let his creative players work their magic throughout the field.
"He makes sure we're organized and in the attack puts us in the right position and lets us do our thing," Nagbe said.
Even though he may have a starting spot locked up at the moment, Nagbe admits there's always room to get better, especially as the 23-man squad continues to get more talented.
"The thing for me is I have to continue to play like this," Nagbe said. "There's a lot of good players here on the bench as well and they'll get the opportunity to play so hopefully I can keep doing well with my chances."