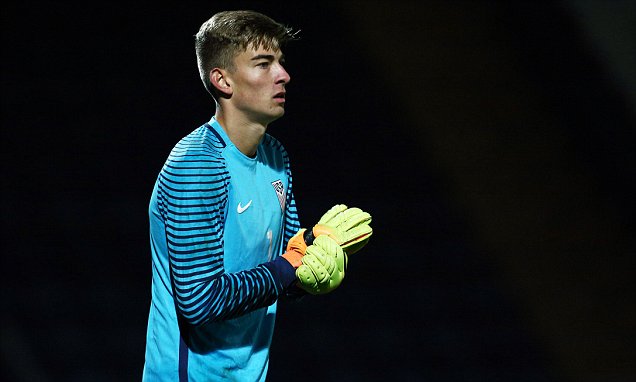 Jonathan Klinsmann's tour around Europe continues with a stop at another top Bundesliga club.
The U.S. Under-20 Men's National Team goalkeeper is set for a trial with Hertha Berlin, coach Pal Dardai has told BZ. The stint will begin on July 3 when the club kicks off preseason and will last 10 days. The stint is reportedly a result of the relationship of Klinsmann's father, former U.S. Men's National Team boss Jurgen, and Hertha owner Michael Preetz.
If successful, the University of California star is being eyed as the club's possible third goalkeeper behind the veteran duo of Rune Jarstein and Thomas Kraft. Klinsmann would also be competing with 18-year-old goalkeeper Dennis Smarsch for the role of starting goalkeeper with the club's reserves.
"Yes, that's true, we want to get to know him, especially our goalkeeper coach Zsolt Petry," Dardai said. "That's why he is to be tested with us. "
Klinsmann has trained with several European sides in 2017, including Stuttgart and Everton.