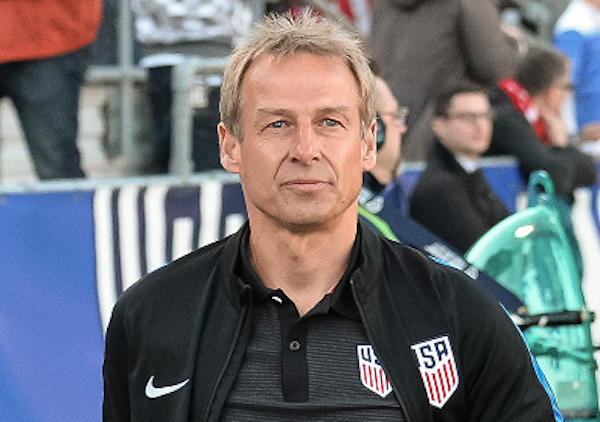 Jurgen Klinsmann's name always seems to pop up when it comes to vacant managerial positions, but the former U.S. Men's National Team head coach insists his latest link isn't legitimate.
Over the weekend, the Daily Mail reported that German manager was being targeted as Sunderland's next manager. The relegated English club is set to be sold to a German ownership group, and that group understandably has reportedly targeted Klinsmann to replace David Moyes as manager.
Klinsmann took to Facebook to insist that there's no truth to the rumor while also showing off his view of a Styx concert.
https://www.facebook.com/JuergenKlinsmann/videos/10155445442089641/
Klinsmann was dismissed from his role as USMNT boss following a pair of losses in November's World Cup qualifiers and has been out of a job since his firing. He has, however, frequently been around the American soccer scene as his son, Jonathan, make waves on the youth national team scene while taking part in several trials with European teams.