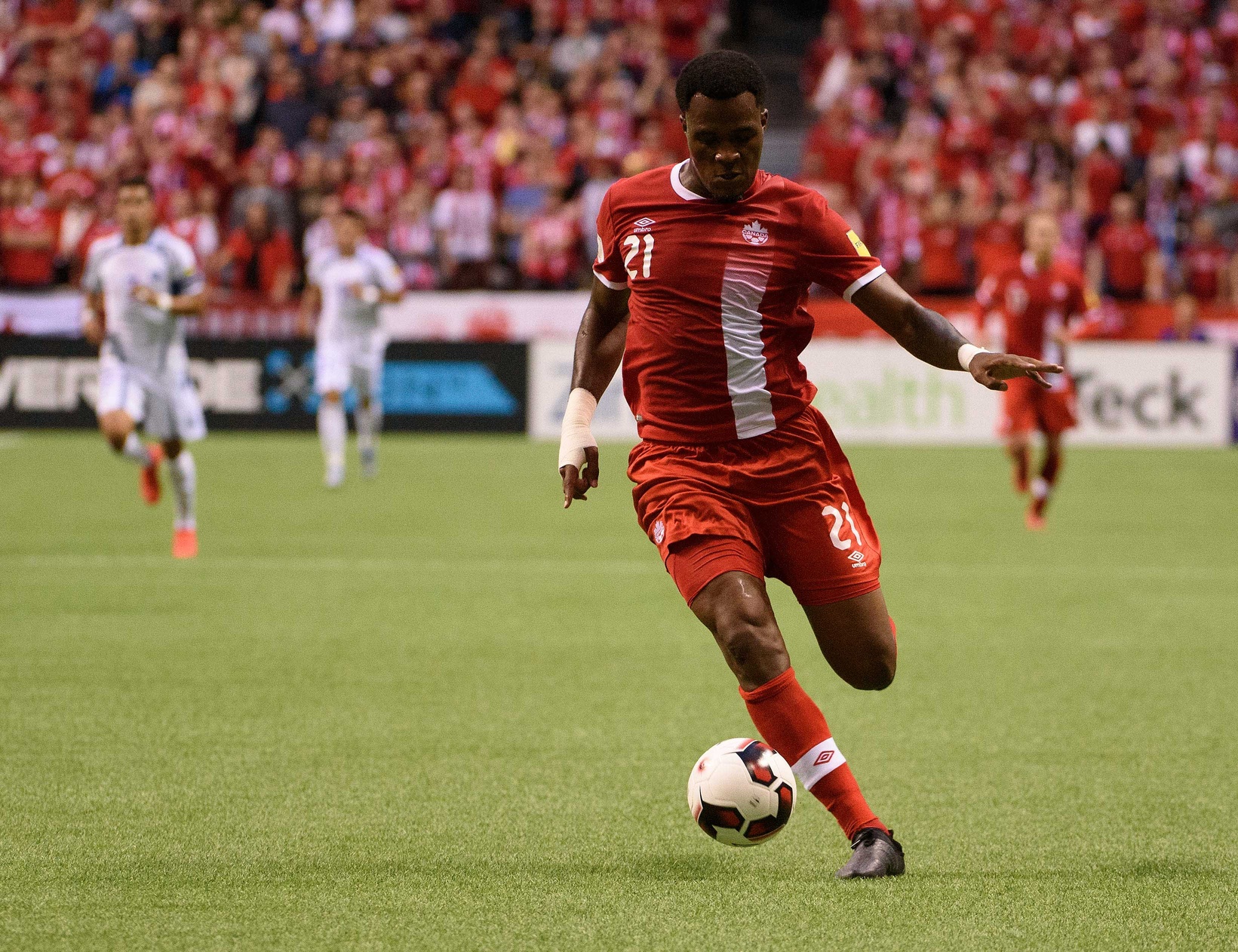 It will be a different Canadian men's national team that will walk into the 2017 Gold Cup. A new face in head coach Octavio Zambrano and a younger squad show a shift in the national team, which is training in Laval, on Montreal's north shore. But before this, Canada will have a rendez-vous with Curaçao at Stade Saputo on June 13.
For its first game under Zambrano, the Canadians are playing CONCACAF opposition, a thing that was not as high in former head coach Benito Floro's agenda. The coach has made a point to play more inter-region opposition under his tenure.
"It's different playing against CONCACAF [opposition], especially playing away," said Tesho Akindele. "Obviously this is home but getting experience playing away against CONCACAF teams will definitely help us mature."
The team is younger than in the last few renditions of the Gold Cup and the feel around the national team is different. Where they used to be considered as early exit candidates, the team led up front by an in-form striker in Cyle Larin, feels it could create something.
"I think that I have a lot more experience than at my first Gold Cup and the level is different," said Larin. "I am [confident]. I'm more prepared this time, more fit and more focused than the last Gold Cup."
The team rejoices that Vancouver Whitecaps youth sensation Alphonso Davies is now part of the squad that will travel south of the border for the Gold Cup. Having received his Canadian citizenship Tuesday morning, Davies was called up by Zambrano that same afternoon.
"It's very exciting. You've been seeing him killing it in MLS and I think that the more talent we can bring into this team the better," said Akindele. "We want to be competing with the best teams first in the region and then the world so we need more talented guys like him to come into the team."
"He's really talented and he's only 16 years old but I think he'll bring a lot to our team. He's a player that can change the game at every type of moment, it's special players like that that we need," added Larin.
The case for dual nationals has been a hot topic for years within the Canadian national team. With the addition of Davies, Canada can congratulate itself on convincing young talents to join Les Rouges.
"I think everybody that's in a club with a dual national will be kind of hinting like: 'Hey come and play for us.' I'm sure a ton of Vancouver guys were talking to Alphonso when he was over there," said Akindele. "If you look at the U.S., they're bringing a lot of dual nationals too and that kind of helped them build their squad and that's something that we can also focus on.
"Even guys like Junior Hoilett who are older, who have decided to commit to the team has been huge for us so we're building a good squad."
For Patrice Bernier, this will be a homecoming of sorts and potentially a last game in his hometown wearing the Canadian red. However, Zambrano has hinted last week his intentions to try and prevent the 37 year-old from retiring.
At this moment, Bernier remains unsure about what next year will bring and is still content with the contract he signed with the Impact which would give him a coaching role within their academy in 2018.
"I don't really think about it. Right now, things are going well so people want to go see in the future. [At] the stage that I am in my career, I go game by game," said Bernier. I know I've always said that this would be my last year, anything can change but I go with preparing myself for the next game but if I can help them for the short term, I will and that's the only way going."
Despite announcing that this season would be his last, Bernier does not close the door permanently. The Brossard, Québec native prefers to enjoy the time he has wearing the bleu-blanc-noir of the Montreal Impact and the red of his national team for the time being.
"Tomorrow if I don't play as well, people are going to say that I'm over the hill," Bernier said, "so I just got to keep performing game in game out and we'll see, maybe another conversation with the Impact. So far I'm just concentrating on enjoying everything I have."
In the wake of Canada's friendly with Curaçao, the idea of giving the captain's armband to Bernier on what could be his last international game in Montreal is not off the table. A gesture that Bernier wouldn't hide his appreciation for.
"It would be an honor, that's for sure, especially since I'm playing at home so that'd be great," Bernier said. "I don't know when the decision will be made but of course if I have that chance one time in my international career to have the armband, it would be great, it would be fantastic."