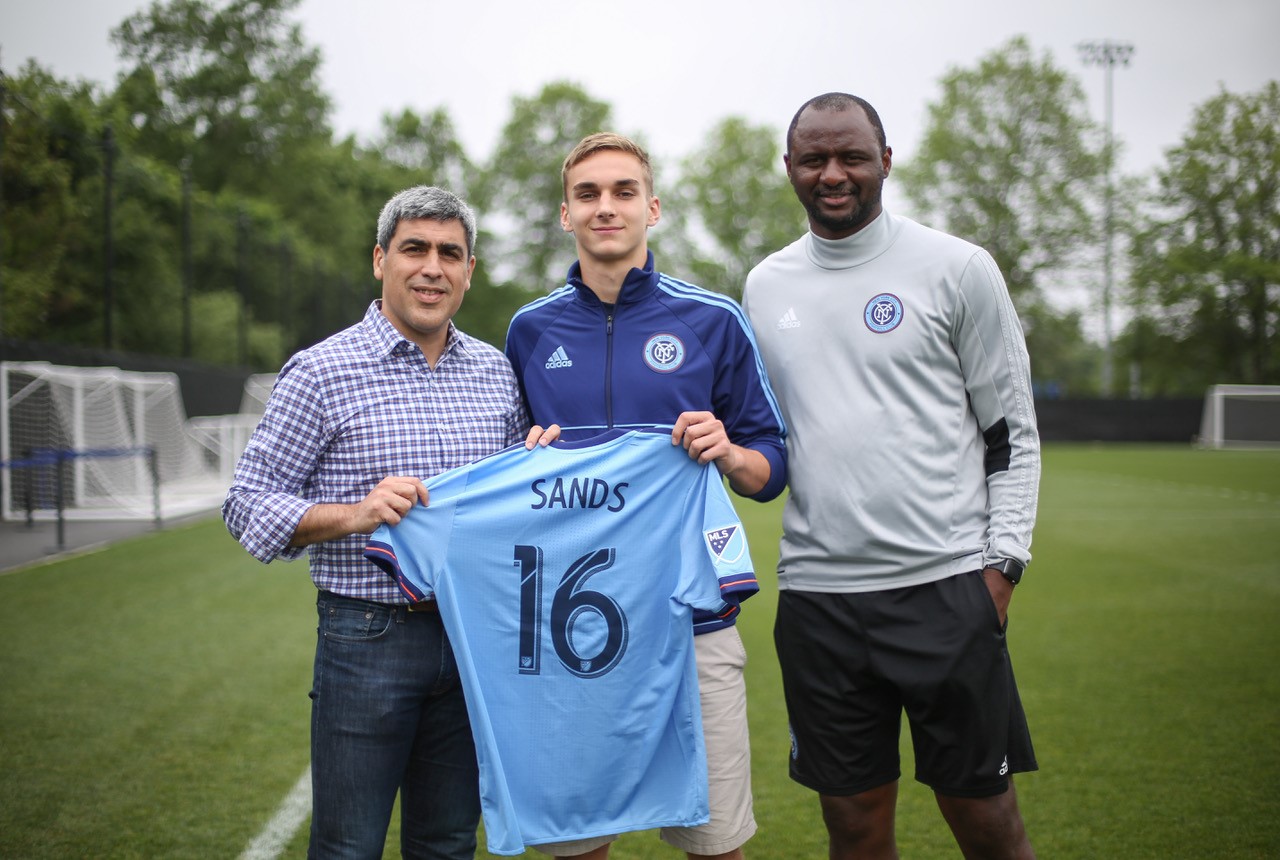 New York City FC has signed 16-year-old James Sands as their first ever Homegrown player.
The defender joined the NYCFC academy when it first began back in 2015 after playing locally with New York Soccer Club since he was 10 years old. He has represented the U.S. at the youth level, helping the team finish second in the CONCACAF U-17 Championships in May. He also featured on NYCFC's preseason roster, where he played in a couple friendlies leading up to the season.
"I'm really excited – this is a big dream come true for me from ever since I was little kid playing in my backyard to now. Especially when you look at how in just a few short years NYCFC has grown – to be the first Homegrown Player is really special for me," Sands said. "It's a huge accomplishment but I think it's also a credit to the players and coaches I've worked with, from NYCFC's Academy to the youth national team. Without them pushing me every day, I wouldn't be in this position."
His professional contract begins on July 1, when he will begin training with the first team. The defender is also expected to be named to the U.S. squad for the U-17 World Cup in India this October.
"It's an exciting day for James, for the football club and for the Academy to have our first Homegrown Player sign – it's a special moment and we couldn't have asked for a better person to be the first," said NYCFC sporting director Claudio Reyna. "James has worked so hard for this and he's an inspiration for all of our Academy players to realize that with the right habits and dedication they can follow James in signing a professional contract.
"I think the next thing that we're all really looking forward to is when he steps onto the field for the first time and we have our first Homegrown Player making his debut.We're confident, if James continues in the same way, that day will come soon."