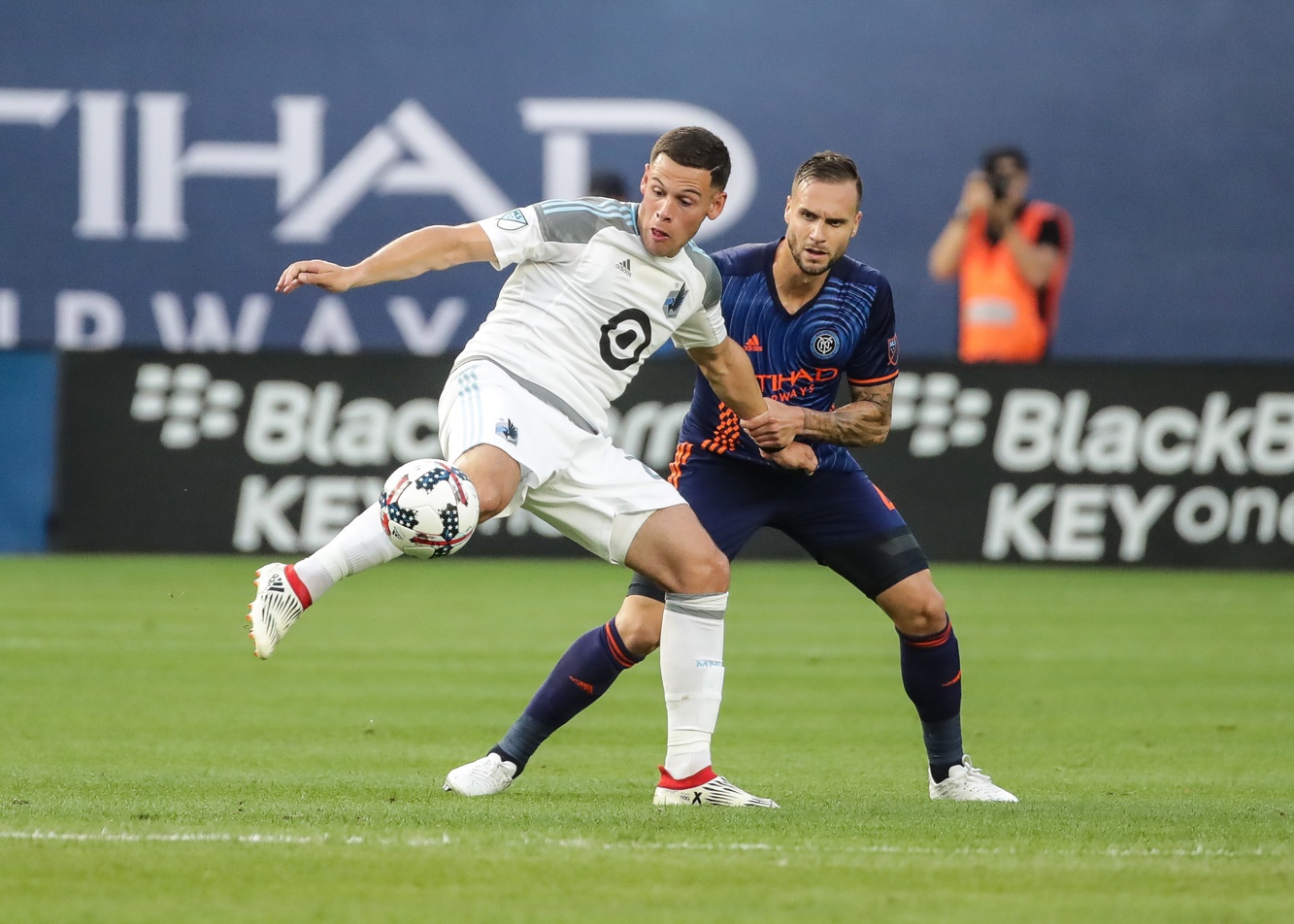 Thursday night's match started with an NYCFC blunder but it certainly ended with a flourish from Patrick Vieira's side.
After conceding an early goal, NYCFC scored three unanswered to topple Minnesota United, 3-1, at Yankee Stadium. The win is NYCFC's fourth straight in league play while the Loons fall following a two-match unbeaten run.
NYCFC's night started in less-than-ideal fashion as Ronald Matarrita was forced out of the match just a few minutes in due to injury. Moments later, the Loons were in the lead through Christian Ramirez, who fired his 10th goal of the year by pouncing on an Eirik Johansen blunder.
The hosts battled back, creating several chances with Tommy McNamara sckying one of the better ones. Eventually, they got their goal through Alexander Callens, whose goal was his second of the year.
After driving down the left side with the ball, the centerback found fullback Ben Sweat. Callens then overlapped past is fullback and found the ball at his feet for a close-range finish.
Six minutes into the second half, NYCFC was in front through Jack Harrison, who was left for a wide open header on the back post. The English winger had plenty to do on Rodney Wallace's cross in, but his header was hit hard enough to beat Bobby Shuttleworth for NYCFC's second.
The third came in the 63rd minute through David Villa, all but icing the game and sealing a home win for NYCFC.
NYCFC now looks ahead to a visit to the Vancouver Whitecaps on July 5 while Minnesota United faces off with the Columbus Crew on the Fourth of July.
MAN OF THE MATCH
Whether it was skinning his man down the right or heading home what turned out to be the game-winner, Jack Harrison was at his best on Thursday night.
MOMENT OF THE MATCH
NYCFC was coming into the match well before Alexander Callens' goal, but the Peruvian's finish helped level the game and push NYCFC to an eventual win.
MATCH TO FORGET
Minnesota United's defense has been far from perfect all season, but Jerome Thiesson had a particularly tough game. He lost Jack Harrison on the second goal and was nutmegged by David Villa later for two bad moments of a bad night.