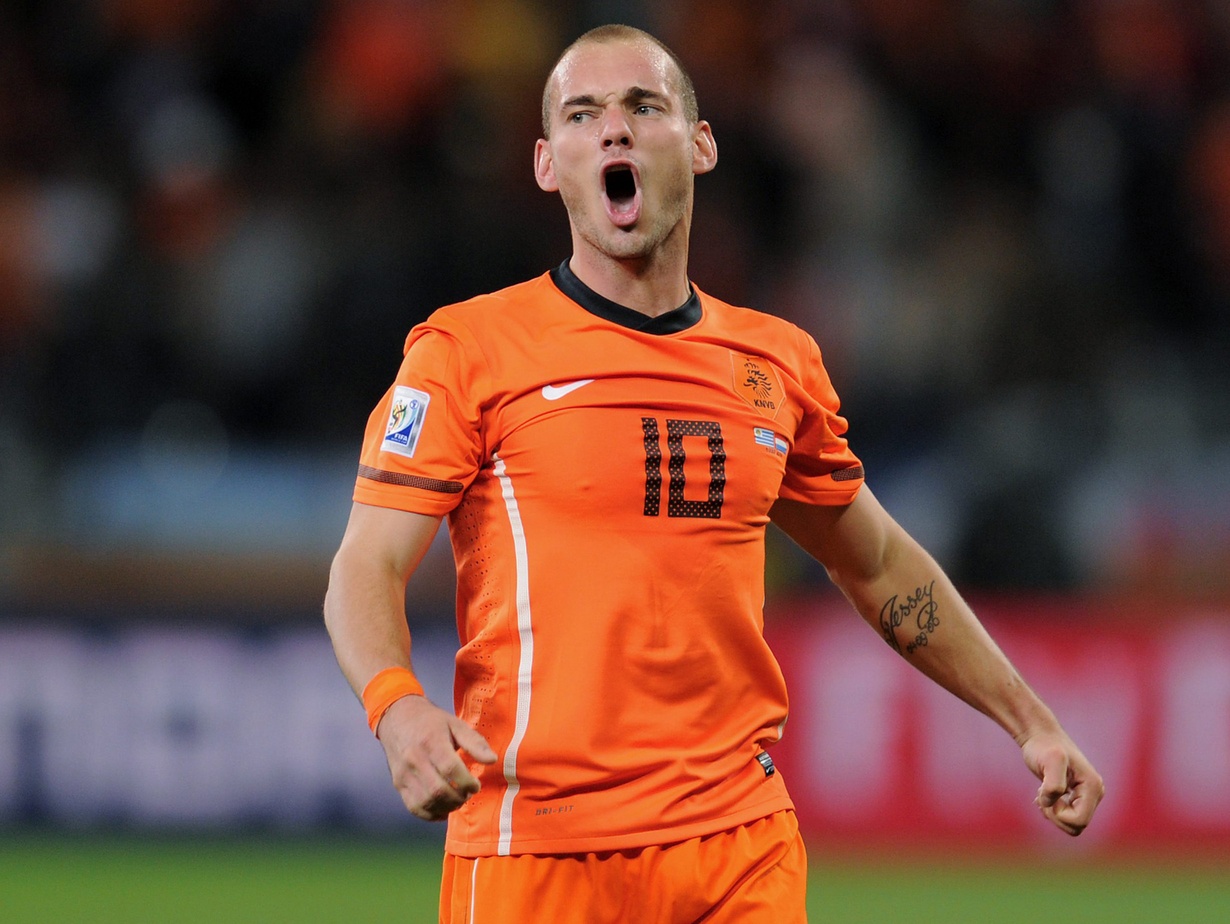 Los Angeles FC is reportedly close to naming the club's first big-name Designated Player.
According to ESPN, LAFC is nearing a two-year deal with Dutch midfielder Wesley Sneijder to become the club's first DP. Currently a fixture with Turkish powerhouse Galatasaray, Sneijder has reportedly been offered a  $3.5 million-a-year deal to join the upcoming expansion club.
The 33-year-old midfielder still has a year left on his deal with Galatasaray, but could reportedly join LAFC ahead of the club's first preseason to start 2018.
Sneijder, who previously starred for Ajax, Inter Milan and Real Madrid, won the UEFA Champions League with the Italian club while forging his reputation as one of the world's elite central playmakers. With 131 caps, he's also the most capped player in Dutch national team history.
The veteran midfielder has made 173 appearances since joining Galatasaray in 2013, firing 45 goals for the Turkish club.
LAFC has previously been linked with the likes of Javier 'Chicharito' Hernandez and Zlatan Ibrahimovic, although a move for the latter remains up in the air following the Swedish star's knee injury.