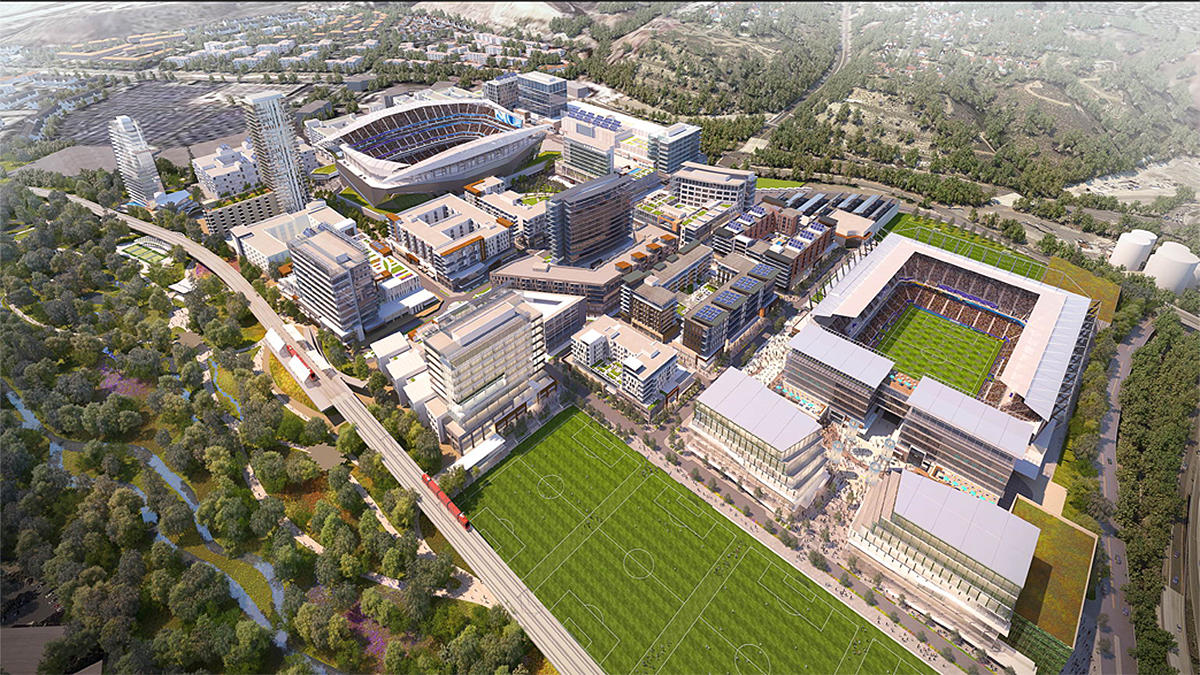 One of the major competitors for an MLS expansion bid  has taken a major blow in their local political situation.
San Diego's proposed Soccer City site, fronted by FS Investors and former U.S. Men's National Team great Landon Donovan, has been placed on the 2018 ballot for public vote, according to KPBS News. The news brings an end to the possibility of the proposal getting a special 2017 vote it requested to expedite the approval to use the former Qualcomm Stadium site as a home for a San Diego MLS franchise.
BREAKING: #SanDiego City Council has voted to put #SoccerCity on the 2018 ballot for public vote

— KPBS News (@KPBSnews) June 20, 2017
Ultimately, this rules San Diego officially out of contention for expansion slots 25 and 26, which MLS has stated will be announced by the end of 2017. Without an approved stadium site, the city can't be considered a realistic contender with opponents such as Tampa Bay, Nashville, and Sacramento in advanced stages of stadium planning.
This doesn't rule San Diego out of contention for MLS expansion entirely, however, as it remains within the realm of possibility that slots 27 and 28 could be available even with a 2018 vote. Prior to the disappointing news, San Diego was seen as a frontrunner due to its market size, lack of major sports teams aside from the MLB's Padres, and the involvement of Donovan.
While not a death knell, the news represents a significant step back for what was one of the most promising candidate cities for MLS.