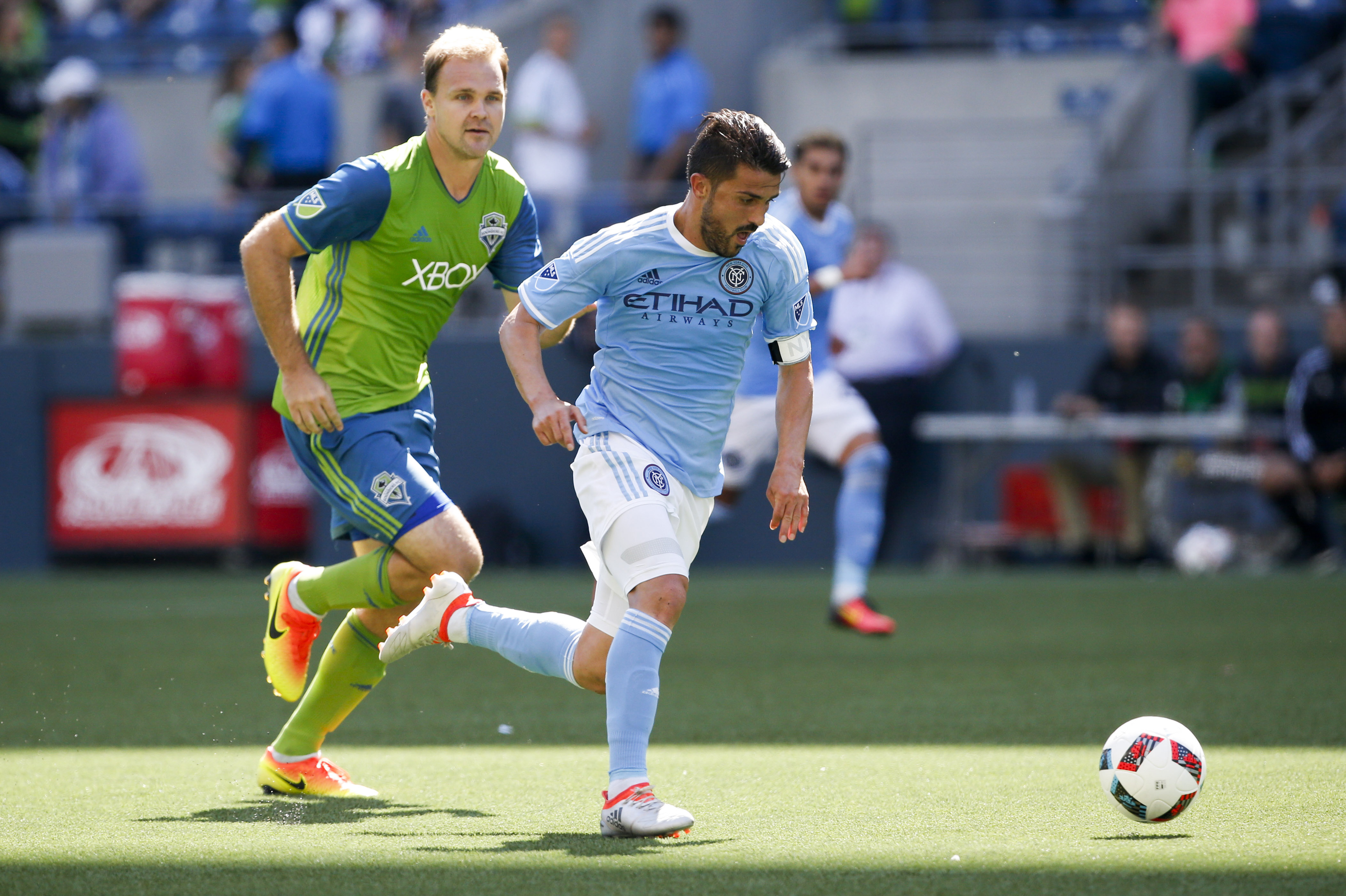 While things have quieted down as we near the dog days of summer, they certainly haven't gone silent.
Leading off the weekend is the kicking off of the 2017 edition of the FIFA Confederations Cup in Russia. The eight-team tournament gets underway on Saturday morning with a contest between Russia and New Zealand on Fox Sports 1. Sunday features another two Confed Cup matches, including one of great interest to fans stateside, as Portugal take on Mexico in the morning before Cameroon and Chile battle it out on Sunday afternoon.
MLS makes its big return following a quiet international break, with a near full-slate of matches on Saturday, headlined by New York City FC taking on the Seattle Sounders on ESPN. The MLS slate closes on Sunday evening as the Philadelphia Union take on the New York Red Bulls.
Elsewhere, a handful of NASL matches help to fill out the slate on Friday and Saturday, as do the NWSL match of the week and UEFA Euro U-21 tournament.
Here's a full look at this weekend's soccer on TV:
FRIDAY, JUNE 16
NASL
7:30 p.m. – ESPN3 – New York Cosmos vs. Puerto Rico FC
UEFA EURO U-21
12 p.m. – ESPN3 – Sweden vs. England
2:45 p.m. – ESPN3 – Poland vs. Slovakia
SATURDAY, JUNE 17
FIFA CONFEDERATIONS CUP
11 a.m. – Fox Sports 1 – Russia vs. New Zealand
MLS
1 p.m. – ESPN – New York City FC vs. Seattle Sounders
7 p.m. – MLS Live – Atlanta United vs. Columbus Crew
7:30 p.m. – MLS Live – New England Revolution vs. Chicago Fire
7:30 p.m. – MLS Live – Orlando City vs. Montreal Impact
8 p.m. – MLS Live – Toronto FC vs. D.C. United
9 p.m. – MLS Live – San Jose Earthquakes vs. Sporting Kansas City
9:30 p.m. – MLS Live – Colorado Rapids vs. Portland Timbers
10 p.m. – MLS Live – Vancouver Whitecaps vs. FC Dallas
10 p.m. – MLS Live – Real Salt Lake vs. Minnesota United
11 p.m. – Univision Deportes – LA Galaxy vs. Houston Dynamo
NASL
7:30 p.m. – beIN Sports – Indy Eleven vs. North Carolina FC
7:30 p.m. – ESPN3 – Miami FC vs. Jacksonville Armada
10 p.m. – Twitter – San Francisco Deltas vs. FC Edmonton
NWSL
3:30 p.m. – Lifetime – Chicago Red Stars vs. Washington Spirit
UEFA EURO U-21
12 p.m. – ESPN3 – Portugal vs. Serbia
2:45 p.m. – ESPN3 – Spain vs. Macedonia
INTERNATIONAL FRIENDLY
2:45 p.m. – beIN Sports – France Legends vs. Italy Legends (Charity)
SUNDAY, JUNE 18
FIFA CONFEDERATIONS CUP
11 a.m. – Fox Sports 1 – Portugal vs. Mexico
2 p.m. – Fox Sports 2 – Cameroon vs. Chile
MLS
5 p.m. – ESPN – Philadelphia Union vs. New York Red Bulls
UEFA EURO U-21
12 p.m. – ESPN3 – Germany vs. Czech Republic
2:45 p.m. – ESPN3 – Denmark vs. Italy