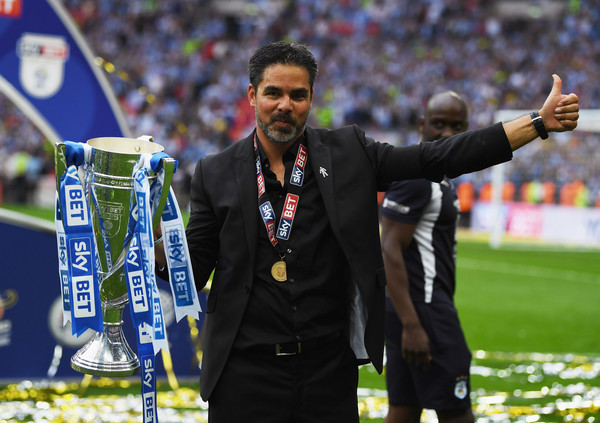 David Wagner and Huddersfield Town booked their Premier League spot with a thrilling victory in the Promotion Playoff, and it now appears that the manager will officially join his team when it makes the jump up to the top flight.
According to Wagner's agent, John Morris of Key Sports, the former U.S. Men's National Team midfielder has agreed to a deal that will keep him at the club. Wagner has been a target of several Bundesliga clubs over the past year with interest only intensifying following his achievement with the small English club.
"David Wagner is staying at Huddersfield Town and a new contract is agreed in principle following talks between myself and the chairman Dean Hoyle last week," Morris said in a statement, according to the Telegraph. "David and I have received approaches from other clubs in Germany and England but we felt that the journey with Huddersfield has another story to tell. Preparations for the Premier League are underway with David and the hierarchy at Huddersfield."
Wagner was hired by Huddersfield in 2015 and recently led the club to the Premier League via a penalty kick win over Reading. The win pushed the club to the top flight for the first time since 1971-72.