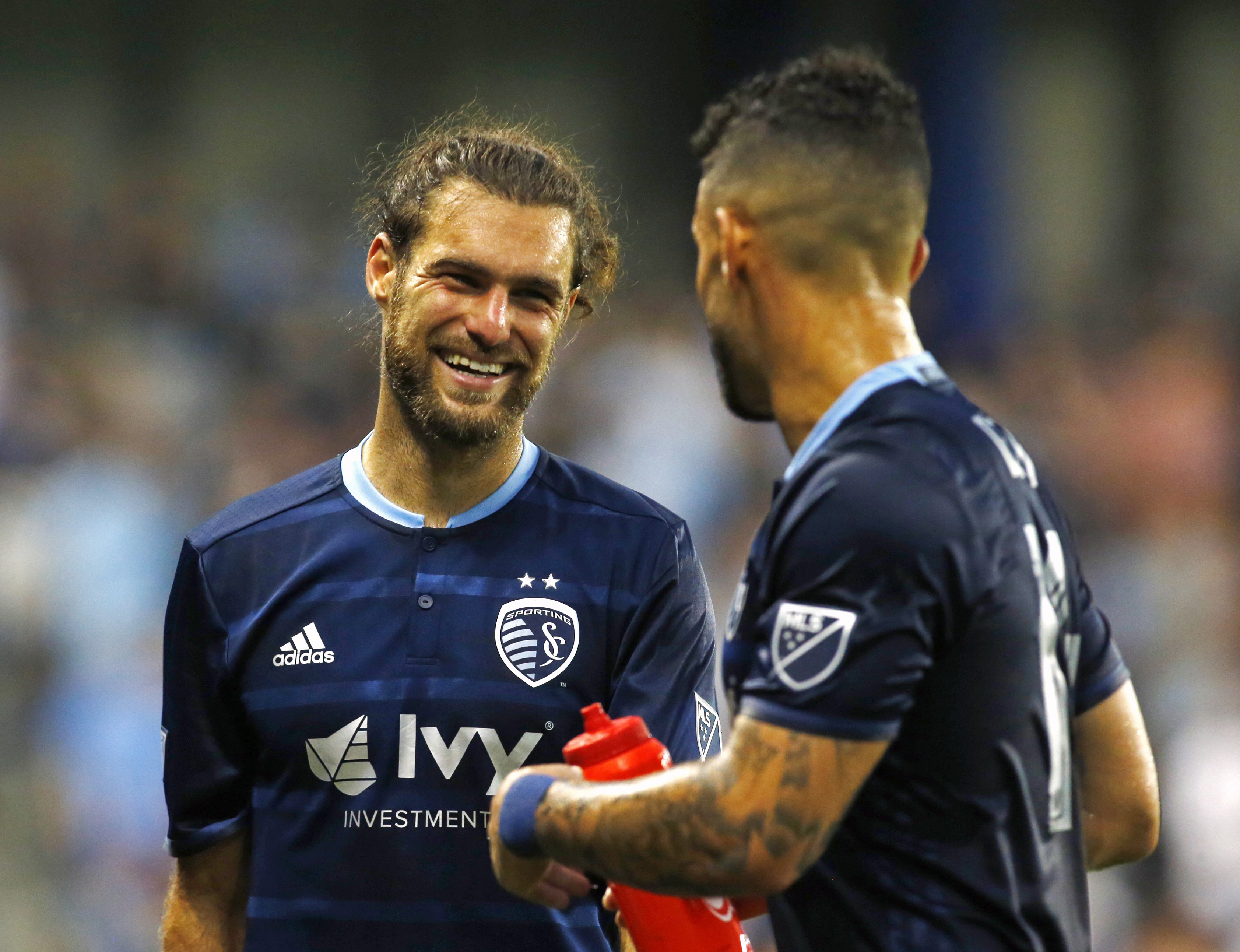 Several managers of front-running MLS teams like Sporting Kansas City might have looked to rotate the squad during this week's midweek US Open Cup slate, especially with a West Coast road trip looming.
Not Peter Vermes. A 4-0 U.S. Open Cup win over Minnesota United FC on Wednesday at Children's Mercy Park in Kansas City, Kansas, reaffirmed his team's priority of the competition. Sporting KC faces an away match against the San Jose Earthquakes on Saturday, but Vermes played plenty of starters on Saturday in the Open Cup victory.
"I don't know why I wouldn't put the best group of guys out there that I could to win the game," Vermes said. "That's what I did. I don't look at it as first team guys, second team guys, whatever. This is a very important tournament, it's an opportunity to win another trophy. We want to do the best we can. We want to play to try and win every game."
Sporting, two-time Open Cup champions in the last six years, have been known to take each competition seriously. However, amid a Conference-leading 26 points in the West, a loaded lineup came as a surprise. Especially for a team facing a road match in only three days. Sporting has only won one road match so far this season.
"There are a number of guys on our roster that have experienced the feeling of winning this tournament and we want that feeling again," Besler said. "People can say what they want about whether or not this is an important competition. We think it's important and that's all that matters to us."
Among the first-choice players who went all or near 90 minutes on Wednesday were defenders Ike Opara and Matt Besler, midfielders Roger Espinoza and Ilie Sanchez and forwards Dom Dwyer and Gerso Fernandes.
It was a first-team scoring effort, too. Dwyer became Sporting's leading Open Cup goalscorer in team history with a strike in the 72nd minute. Another significant moment for the club came in the 82nd minute, when 20-year-old Homegrown forward Daniel Salloi scored his first goal for Sporting KC.
"That's why I'm happy because when you get your start, you have to show everything that you can and I think I did that today," Salloi said. "Obviously, it can always be better, but I think I showed that Peter [Vermes] can trust me and when he needs a backup, I'm there for him and for the team."
Minnesota United came out pressing high and contesting Sporting, showing an effort level that Adrian Heath said was absent a week and a half ago when Sporting defeated Minnesota 3-0 in league play. However, Minnesota were again under difficult circumstances and played another heavily rotated squad due to international duty absences.
Sporting will learn its Round of 16 opponent Thursday morning at 11 a.m. ET, which will be either the Rapids, Dynamo or FC Dallas. Focus shifts for Sporting now to league play, where the team fights to stay on top of the Western Conference.