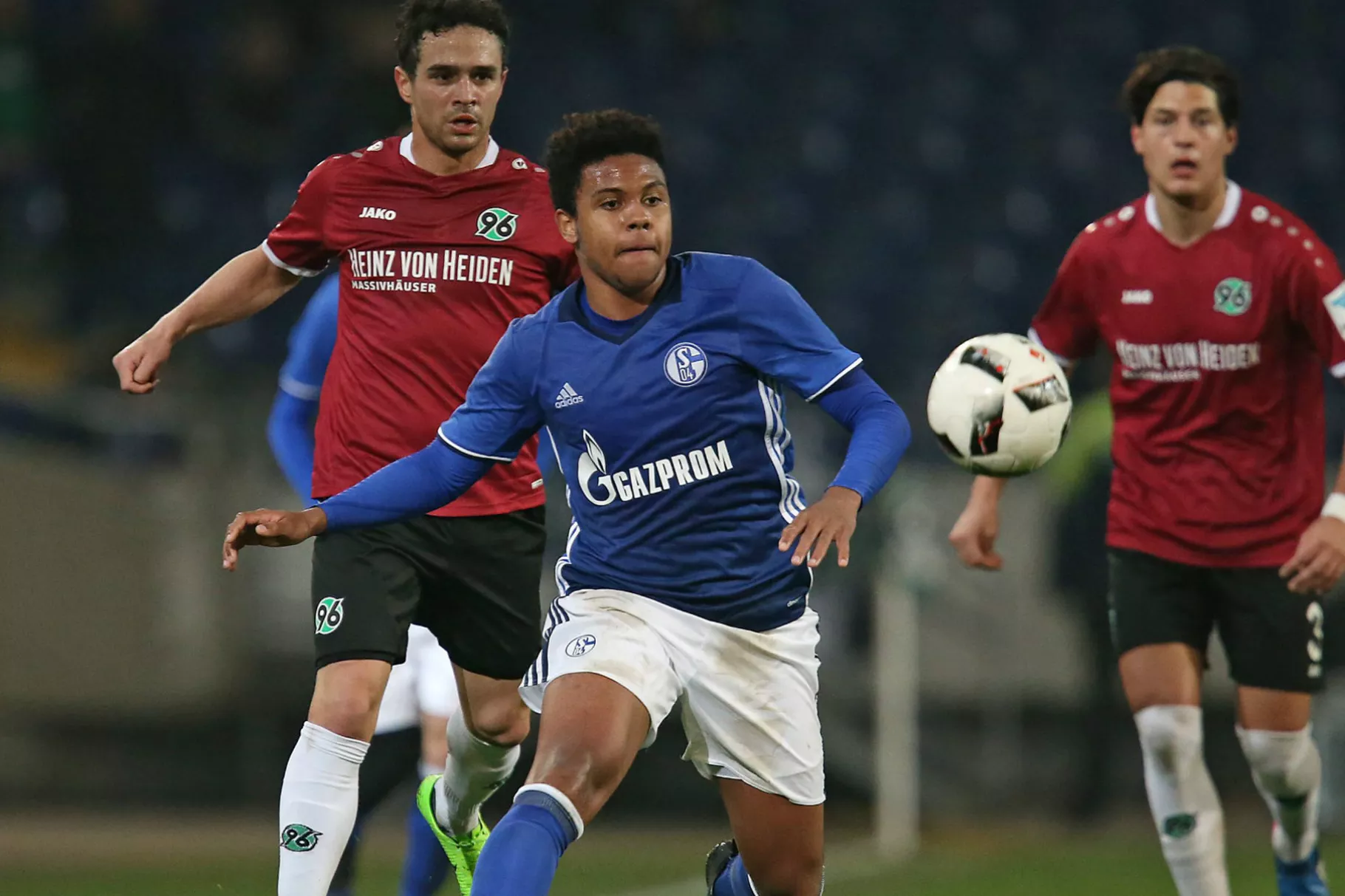 It's another positive development for a pair of Americans Abroad, as Haji Wright and Weston McKennie will remain with the Schalke first team next season.
The two young Americans have been mingling with the first team of the Bundesliga side for a short while, with McKennie earning an appearance and Wright making the bench for the team's match against FC Ingolstadt last season, and now it appears their hard work has earned them permanent places with the senior squad. Alongside fellow youngster Luke Hemmreich, new Schalke manager Domenico Tedesco expects the work to continue from his three budding players.
"The three of them will be there," said Tedesco. "But as for everyone else, it also applies to them that they have to look like they belong."
McKennie made the leap to the Bundesliga side in August of 2016 after rejecting a Homegrown player deal with FC Dallas, who's academy McKennie developed through. Wright made the leap shortly before him, in April 2016, after his contract with the New York Cosmos expired after only three appearances for the team.
McKennie and Wright have both featured heavily for Schalke's youth teams, with strong performances also earning them looks at the international level. Both players have featured for the U.S. Youth National Teams from the U-17 level up to U-19 and U-20, though neither was present for the U-20 World Cup last month in South Korea.