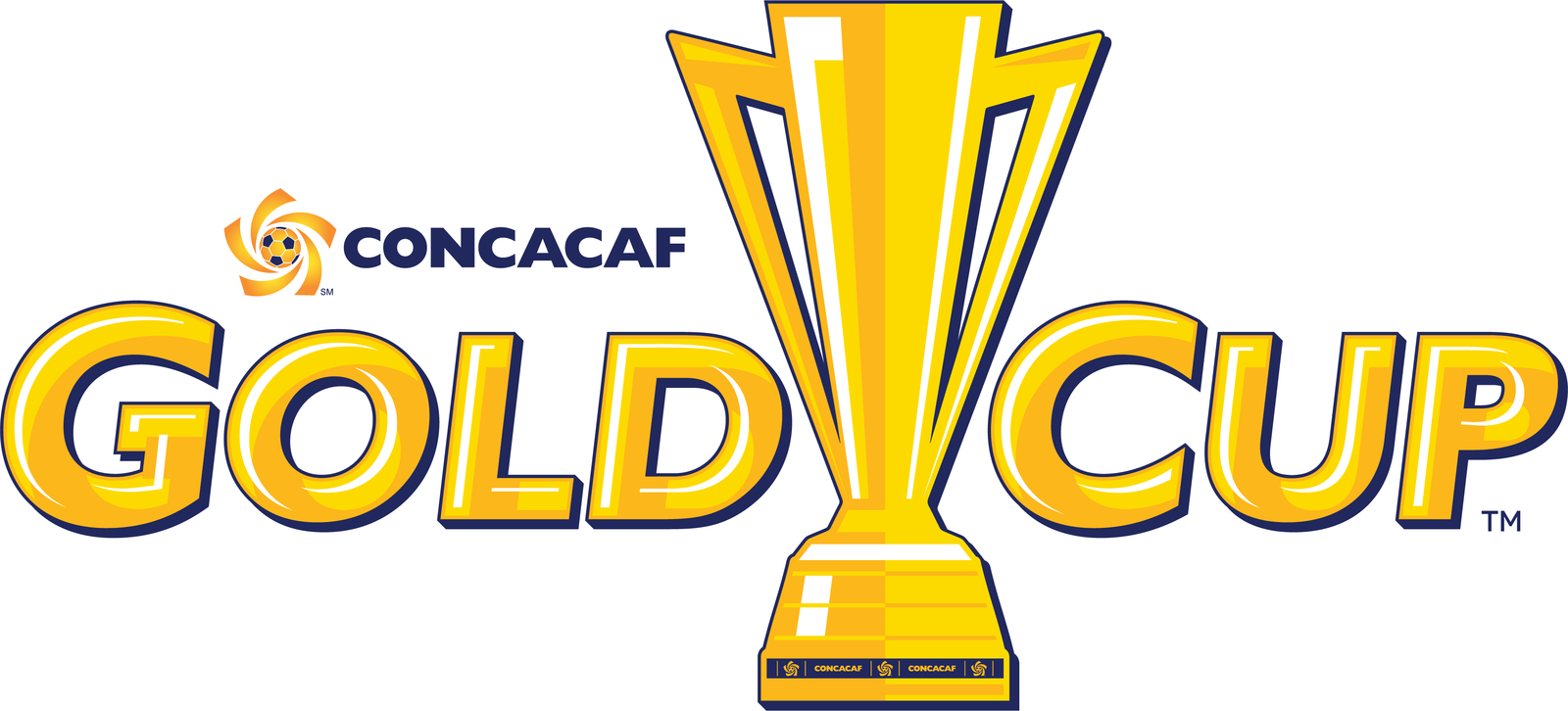 Two years after Mexico took down Jamaica to earn the CONCACAF crown, the nations of North and Central America and the Caribbean meet again to determine a champion.
Reigning champion Mexico brings a young and inexperience squad to a group that is more difficult than it appears at first glance. 2015's runner-up Jamaica and current Caribbean Cup champion and Gold Cup newcomers Curacao will seek to make things tough for Mexico, and El Salvador won't go down without a fight either.
Costa Rica leads group A, and should have a fairly clear path to the knockout rounds, though not if Honduras and Canada have anything to say about it. Joining the group are tournament newcomers and non-FIFA member French Guiana, who aim to shock tournament viewers with a feisty performance.
The U.S. Men's National Team takes the field in Group C, with Panama representing their toughest foe. Martinique and Nicaragua, while inexperienced in international competition, will try to make things difficult for the hosts in an always competitive CONCACAF competition.
Here is a closer look at the field for the 2017 Gold Cup below:
GROUP A
Schedule:
Red Bull Arena, Harrison, NJ
Friday, July 7th: French Guiana vs. Canada
Friday, July 7th: Honduras vs. Costa Rica
BBVA Compass Stadium, Houston, TX
Tuesday, July 11th: Costa Rica vs. Canada
Tuesday, July 11th: Honduras vs. French Guiana
Toyota Stadium, Frisco, TX
Friday, July 14th: Costa Rica vs. French Guiana
Friday, July 14th: Canada vs. Honduras
CANADA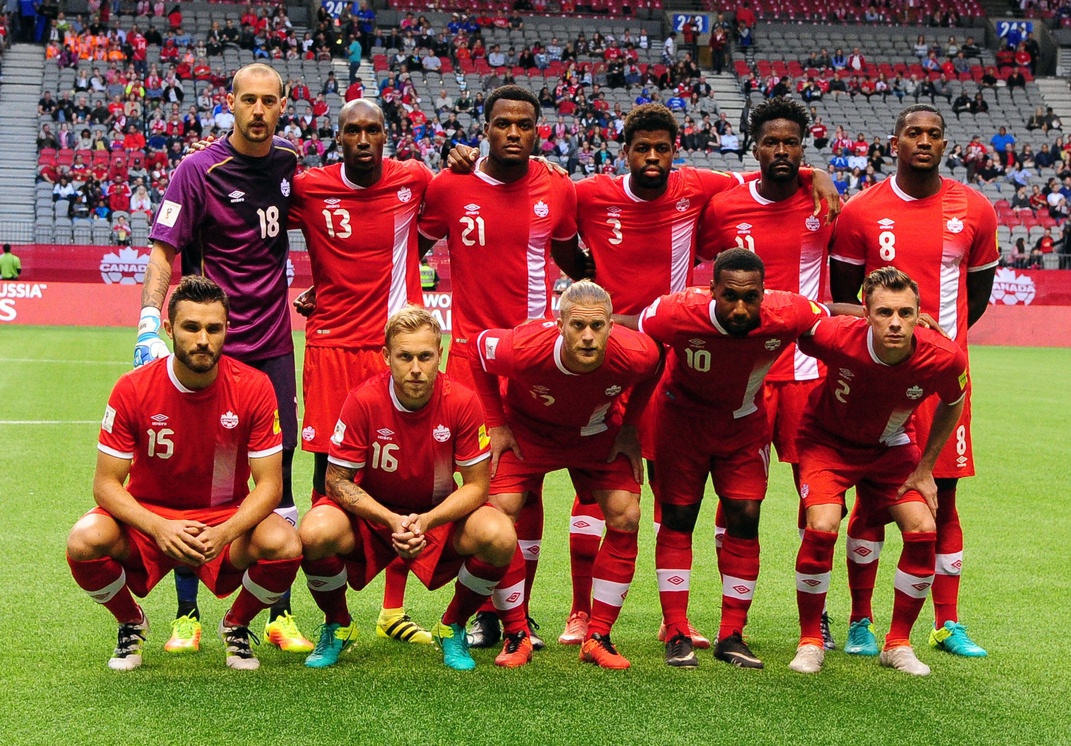 PLAYERS TO WATCH: Tosaint Ricketts, Junior Hoilett, Alphonso Davies, Anthony Jackson-Hamel, Scott Arfield
TOURNAMENT HISTORY: Canada has participated in 13 Gold Cups, winning once in 2000, and finishing third in 2002 and 2007.
OUTLOOK: With the absence of Cyle Larin, at least for the group stages, the Canadian attack will center around Tosaint Ricketts, Anthony Jackson-Hamel, and Lucas Cavallini. Still, even missing the Orlando City star striker, Canada will stand a fighting chance in a group consisting of regular contenders Costa Rica, the always difficult Honduras, and Gold Cup newcomers French Guiana. An opening win against the newcomers, followed by a good result against Honduras in the final match of the group stage, could be enough to see the Canadians through to the knockout stages for the first time since 2009.
—————–
COSTA RICA
PLAYERS TO WATCH: Joel Campbell, Bryan Ruiz, Bryan Oviedo, Johan Venegas, Michael Umana
TOURNAMENT HISTORY: Costa Rica has appeared in 13 Gold Cups, finishing as runner-up in 2002, taking third in 1993 and 2009, and finishing fourth in 1991 and 2003.
OUTLOOK: Costa Rica enters the 2017 edition of the Gold Cup with a formidable team and a favorable group. Led by Arsenal forward Joel Campbell and their captain in Sporting CP forward Bryan Ruiz, the Costa Ricans will expect to win their group and earn a favorable match-up in the knockout stage. With three straight quarterfinal appearances left wanting, Costa Rica will try and earn their first semifinals appearance in eight years and their first ever Gold Cup victory.
—————–
FRENCH GUIANA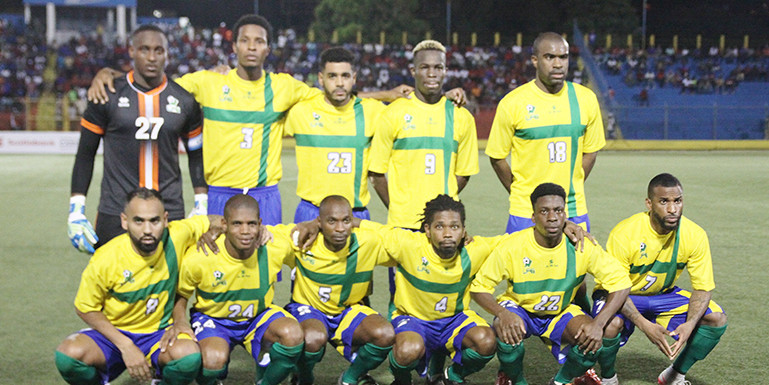 PLAYERS TO WATCH: Florent Malouda, Kevin Rimane, Ludovic Baal, Rhudy Evans, Sloan Privat, Serge L'Esperance
TOURNAMENT HISTORY: This is French Guiana's Gold Cup debut.
OUTLOOK: Non-FIFA member French Guiana is one of two debutantes in this year's Gold Cup, joining Curacao in their first ever appearance. The French overseas department, a member of CONCACAF and the Caribbean Football Union, narrowly missed 2015 qualification as they lost a playoff to Honduras 4-3, but earned themselves a trip this year with a third place finish in the Caribbean Cup. Now they face the tall task of taking on three Gold Cup regulars in their Group A matches, as they seek to pull of a few upsets and become the Cinderella of the tournament.
—————–
HONDURAS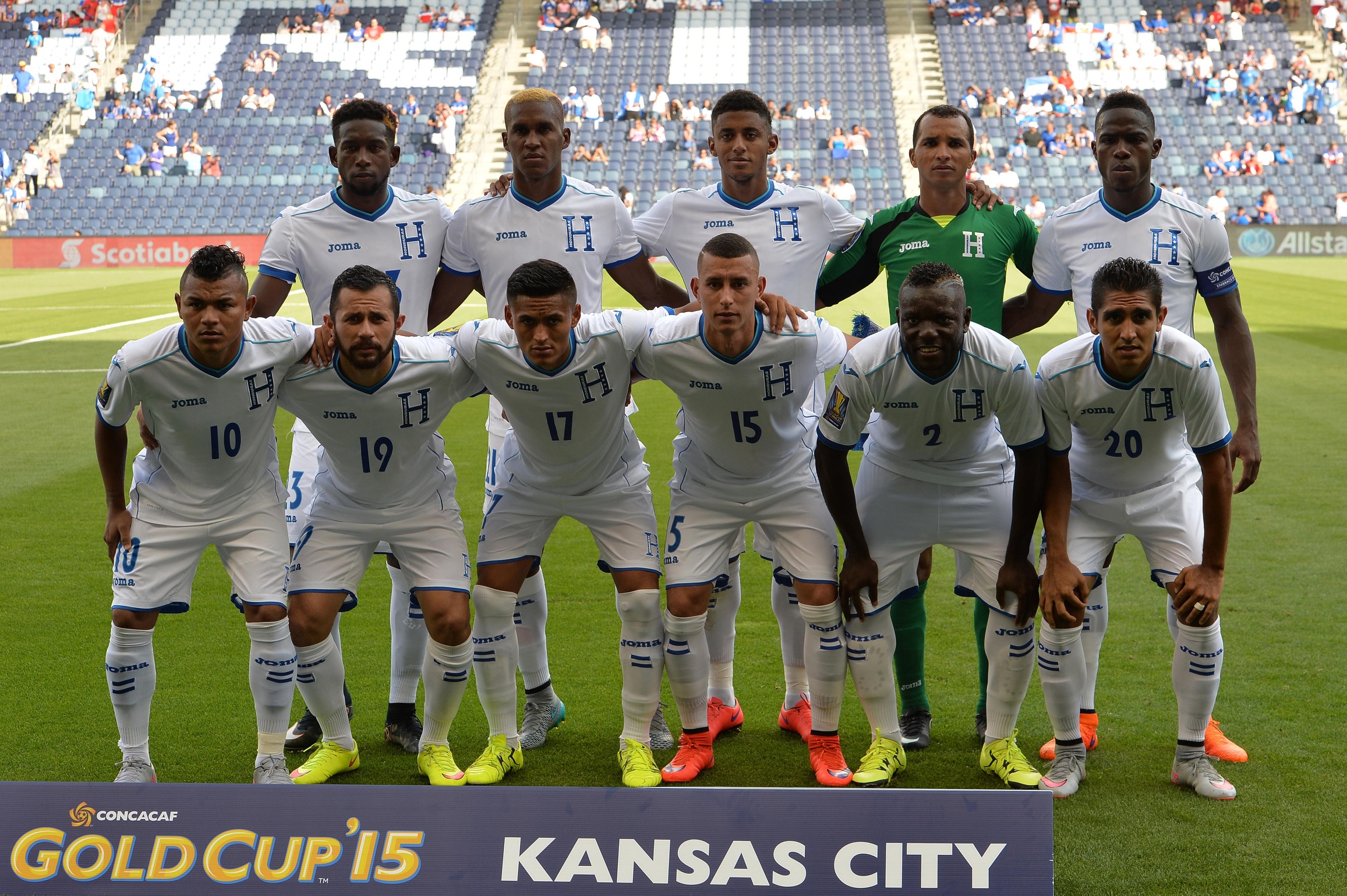 PLAYERS TO WATCH: Oscar Boniek Garcia, Romell Quioto, Maynor Figueroa, Anthony Lozano, Alberth Elis
TOURNAMENT HISTORY: Honduras has participated in 13 Gold Cups, finishing as runner-up in 1991, and finishing third four times in 2005, 2009, 2011, and 2013, before crashing out of the group stage in 2015.
OUTLOOK: After four consecutive third place finishes from 2009-2013, Honduras crashed out big time as they failed to escape the group stage in 2015. They'll shoot for a bounce back performance in what appears to be a favorable group. Costa Rica poses the biggest challenge, but Honduras will expect wins against French Guiana and a rising, but still beatable, Canadian team. To do so, they'll rely heavily on their Houston Dynamo core of Elis, Garcia, and Quioto, who'll play at home in the match against French Guiana.
—————–
GROUP B
Schedule:
Nissan Stadium, Nashville, TN
Saturday, July 8th: United States vs. Panama
Saturday, July 8th: Martinique vs. Nicaragua
Raymond James Stadium, Tampa, FL
Wednesday, July 12th: Panama vs. Nicaragua
Wednesday, July 12th: United States vs. Martinique
FirstEnergy Stadium, Cleveland, OH
Saturday, July 15th: Panama vs. Martinique
Saturday, July 15th: Nicaragua vs. United States
MARTINIQUE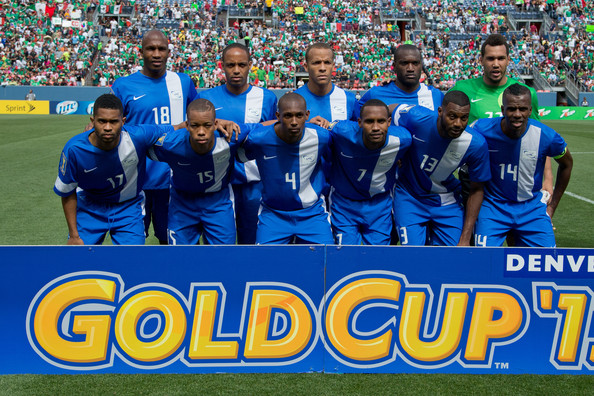 PLAYERS TO WATCH: Jordy Delem, Kevin Parsemain, Daniel Herelle, Stephane Abaul, Jean-Sylvain Babin
TOURNAMENT HISTORY: Martinique have made five Gold Cup appearances, making it past the group stage just once in 2002 en route to a quarterfinals appearance.
OUTLOOK: Making their return to the tournament after being eliminated from the group stage in 2013, Martinique failed to qualify in 2015 and haven't made consecutive tournament appearances since 2002 and 2003. Unfortunately, Martinique has drawn a tough group against the U.S. Men's National Team, regular competitors Panama, and a Nicaragua team making just their second appearance ever. Les Matinino will hope to take care of business against Nicaragua in their opening match, before pulling an upset over Panama or the USMNT to sneak into the knockout stage.
—————–
NICARAGUA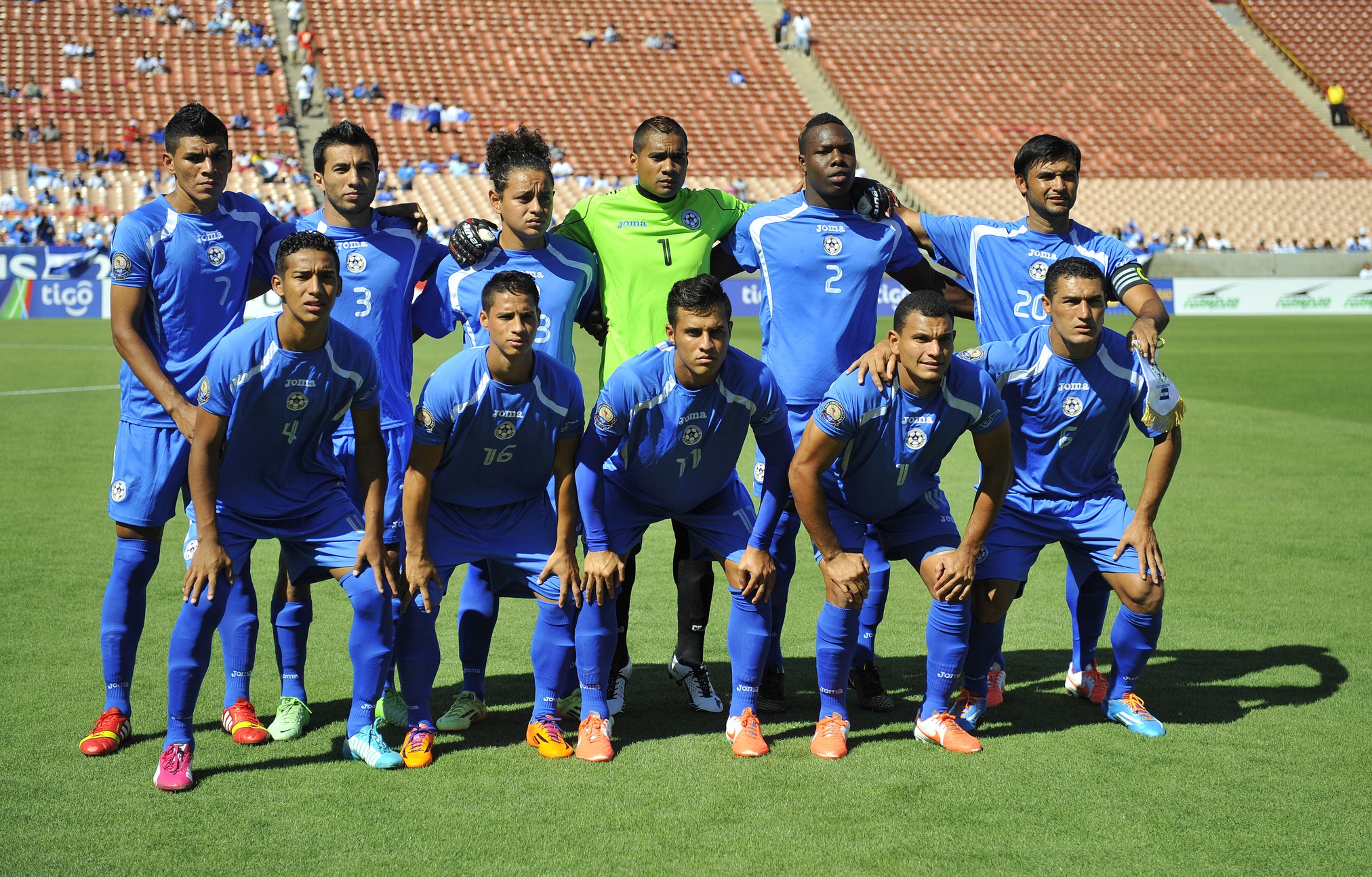 PLAYERS TO WATCH: Juan Barrera, Luis Copete, Daniel Cadena, Carlos Chavarria, Jose Quijano
TOURNAMENT HISTORY: Nicaragua has appeared in two Gold Cups, making it for the first time in 2008 and falling out of the group stage.
OUTLOOK: Nicaragua squeezed into the 2017 Gold Cup by the skin of their teeth. After falling behind, 3-1, to Haiti in the qualification playoff match, Nicaragua battled back for an incredible 3-0 second leg victory, qualifying them for the tournament on a 4-3 aggregate scoreline. This marks the first appearance of Nicaragua in the Gold Cup since their major international competitive debut in the 2009 edition. After what should be a competitive opener against Martinique, Nicaragua faces tough challenges in Panama and the USMNT.
—————–
PANAMA
PLAYERS TO WATCH: Gabriel Gomez, Gabriel Torres, Anibal Godoy, Armando Cooper, Erick Davis
TOURNAMENT HISTORY: This is Panama's eighth Gold Cup appearance, having finished third in 2015, and finishing as runner-up in 2005 and 2013.
OUTLOOK: Panama continues its CONCACAF ascendancy with its seventh consecutive Gold Cup appearance. After their debut in 1993, it took Panama 12 years to make it back to the tournament, but they've been regulars since their 2005 return and second-place finish. After beating the USMNT in the third place game in the most recent edition of the Gold Cup, Panama has drawn the hosts into their group this time around. With a bevy of MLS talent on the roster, Panama is expected to handle Martinique and Nicaragua, and challenge the USMNT for group supremacy.
—————–
UNITED STATES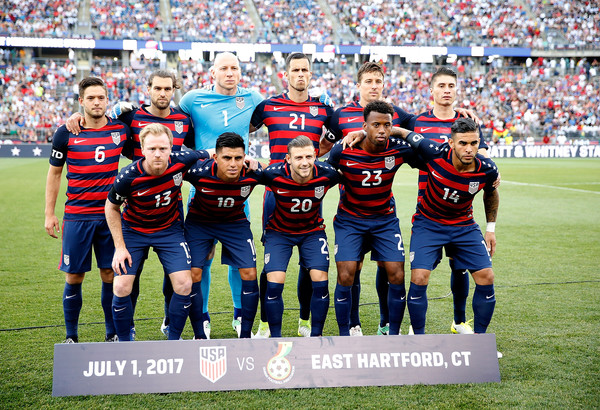 PLAYERS TO WATCH: Kellyn Acosta, Dom Dwyer, Alejandro Bedoya, Omar Gonzalez, Cristian Roldan
TOURNAMENT HISTORY: The USMNT makes their 14th Gold Cup appearance, having won five times, finishing second four times, finishing third twice, and fourth once.
OUTLOOK: Nothing unusual about this USMNT roster. In a pre-World Cup, off-year Gold Cup, head coach Bruce Arena has brought a mixture of youth, new looks, and a few vets for stability, as he aims to find out who he can rely on moving into 2018. This group will have their work cut out for them, however, as they'll need to redeem the USMNT's second-worst finish ever at a Gold Cup, as the team lost to Panama in a third-place match in 2015. With an opportunity to earn some revenge against Panama, and should-win games against Martinique and Nicaragua, anything less than a group win and finals appearance would be considered a disappointment for the hosts.
—————–
GROUP C
Schedule:
Qualcomm Stadium, San Diego, CA
Sunday, July 9th: Curacao vs. Jamaica
Sunday, July 9th: Mexico vs. El Salvador
Sports Authority Field, Denver, CO
Thursday, July 13th: El Salvador vs. Curacao
Thursday, July 13th: Mexico vs. Jamaica
Alamodome, San Antonio, TX
Sunday, July 16th: Jamaica vs. El Salvador
Sunday, July 16th: Curacao vs. Mexico
—————–
CURACAO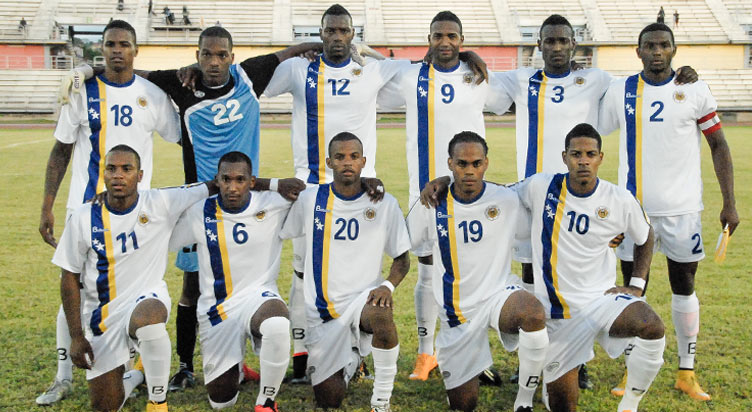 PLAYERS TO WATCH: Leandro Bacuna, Felitciano Zschusschen, Gevaro Nepomuceno, Darryl Lachman, Shanon Carmelia
TOURNAMENT HISTORY: This is Curacao's Gold Cup debut.
OUTLOOK: Joining French Guiana as the two Gold Cup debutantes, Curacao emerged victorious in the 2017 edition of the Caribbean Cup with a 2-1 final upset victory over Jamaica. The tournament is Curacao's first major international appearance since forming in 2010 as the successor to the Netherlands Antilles national team, as the federation was dissolved and the former island territories became countries in their own right. Now, Curacao has rapidly risen up the international ranks, culminating in that win over Jamaica, who they'll need to get through again in order to make it through a difficult group including Mexico.
—————–
EL SALVADOR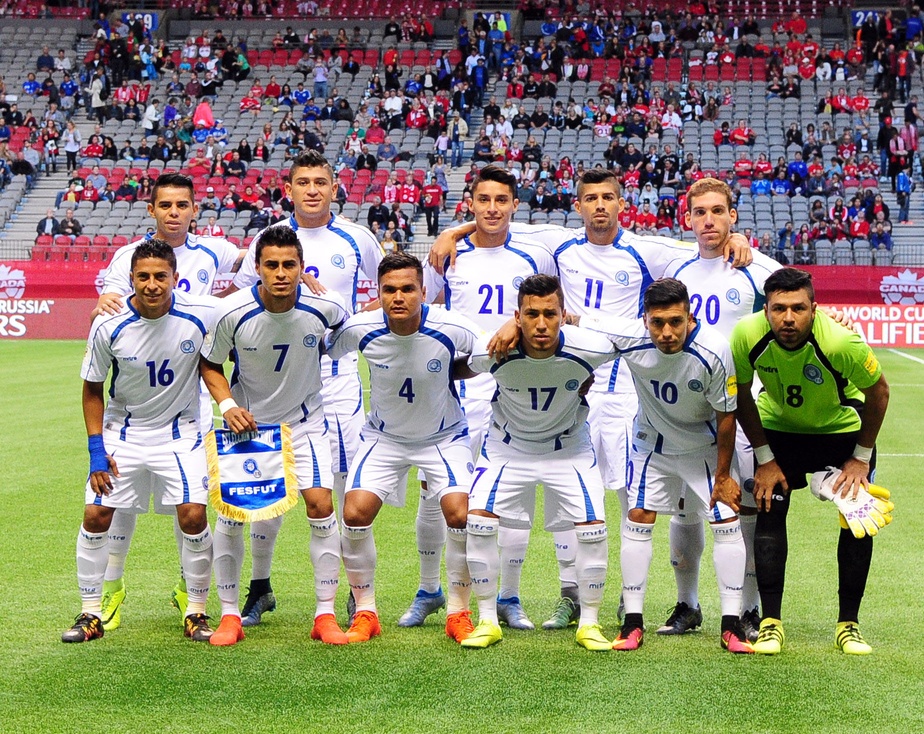 PLAYERS TO WATCH: Alexander Larin, Andres Flores, Nelson Bonilla, Darwin Ceren, Rodolfo Zelaya
TOURNAMENT HISTORY: El Salvador will make their 10th Gold Cup appearance, having never progressed past the quarterfinals of the tournament.
OUTLOOK: El Salvador returns for the Gold Cup for the sixth consecutive time, and they'll hope to build on two quarterfinals appearances in the last three editions of the tournament. Led by their captain, New York Cosmos midfielder Andres Flores, the El Salvadorians bring several U.S.-based players to the tournament, including Flores' Cosmos teammate Richard Menjivar and San Jose Earthquakes midfielder Darwin Ceren. With a young team consisting of exactly zero players age 30 or older, El Salvador will try and beat out Jamaica for advancement to the group stage.
—————–
JAMAICA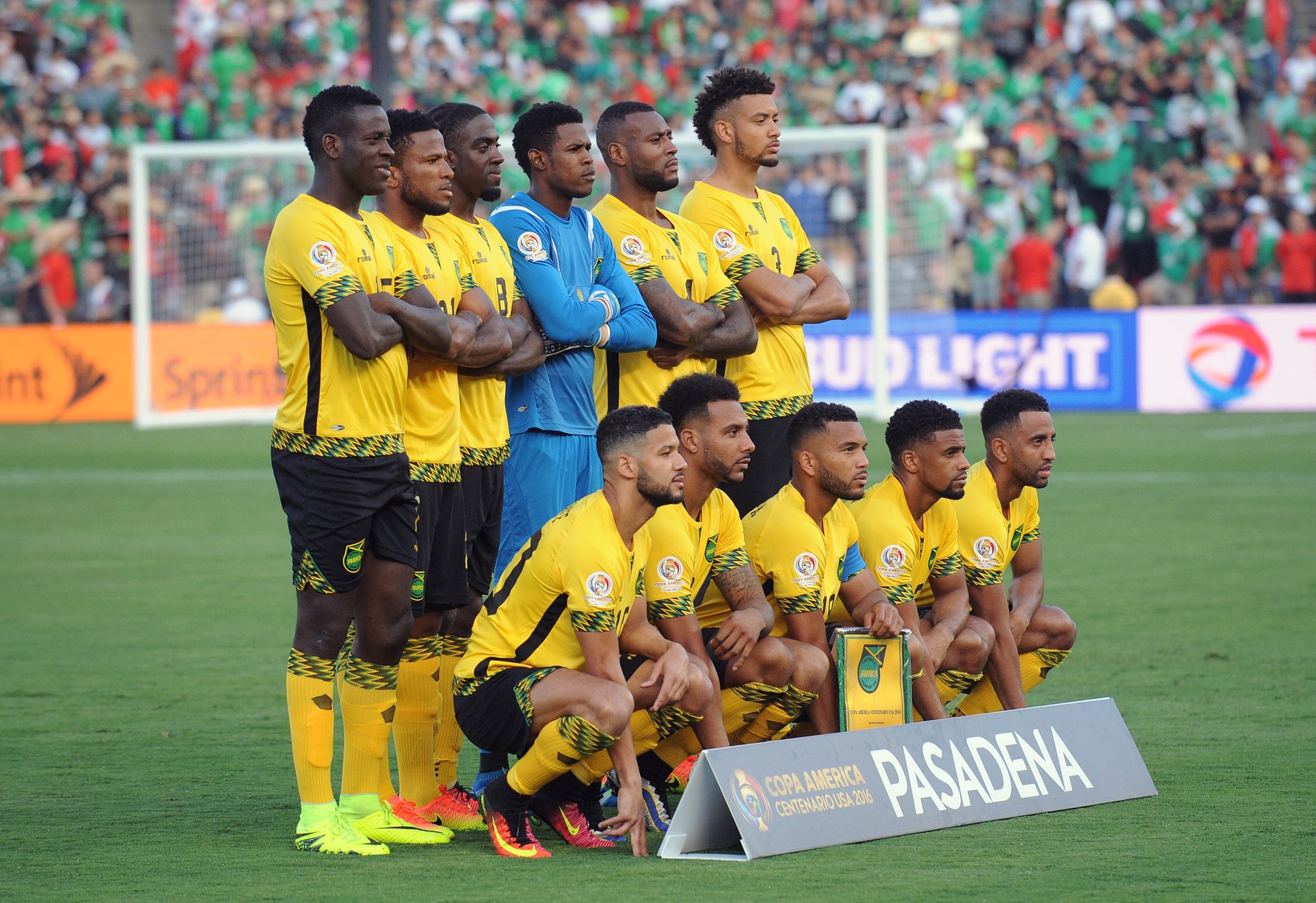 PLAYERS TO WATCH: Andre Blake, Jermaine Taylor, Kemar Lawrence, Jermaine Johnson, Je-Vaughn Watson
TOURNAMENT HISTORY: Making their 10th appearance, Jamaica enter after finishing as runner-up to Mexico in 2015. They've also finished third in 1993 and fourth in 1998.
OUTLOOK: After a bad qualification miss in 2013, Jamaica bounced back in a big way in 2013 as they made a deep run all the way to the final before falling to Mexico in 2015. Though Jamaica has qualified for this year's edition, it will be slightly bittersweet as they do so as runner-up to Curacao in the Caribbean Cup, falling 2-1 in that final earlier in the year. Now, their MLS-heavy line-up will seek to earn revenge against Curacao and handle El Salvador as they chase Mexico for group supremacy.
—————–
MEXICO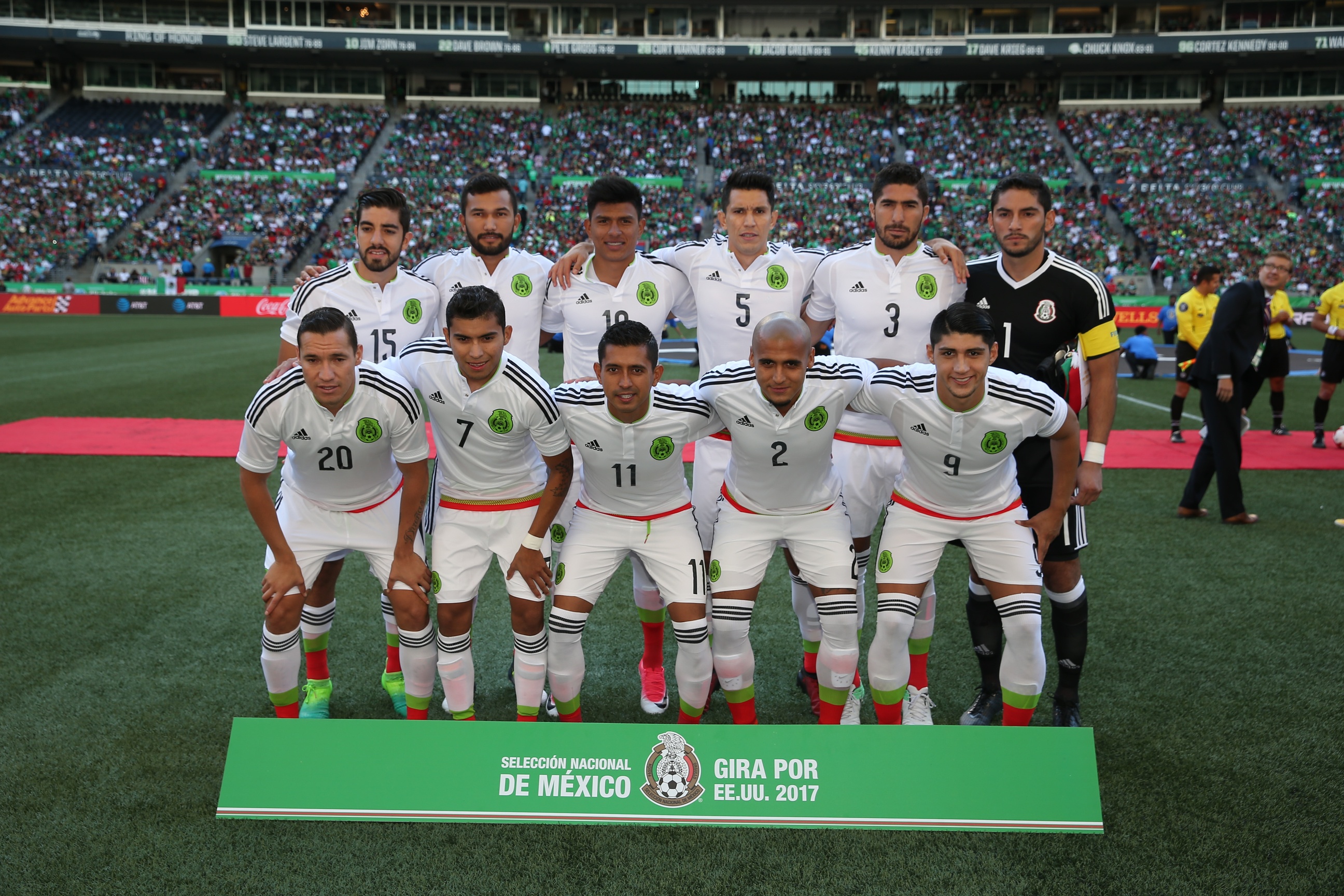 PLAYERS TO WATCH: Erick 'Cubo' Torres, Elias Hernandez, Jesus Duenas, Hugo Ayala, Jose de Jesus Corona
TOURNAMENT HISTORY: Mexico makes a 14th appearance in the Gold Cup as defending champions from 2015's edition. They've won the competition seven times, finishing second once in 2007, and third in 1991.
OUTLOOK: Early tournament favorites, Mexico enter the 2017 Gold Cup as defending champions after defeating Jamaica to claim the trophy in 2015. Their group this year, however, is more difficult than their route from two years ago. In addition to taking on 2015 runner-up Jamaica, they'll need to face a rapidly rising Curacao team that defeated Jamaica in the Caribbean Cup earlier in the year, while El Salvador is no slouch either. Still, the expectation is on Mexico to win the group and make another deep run, despite a young and inexperienced roster as their main squad took part in the FIFA Confederations Cup in Russia last month.