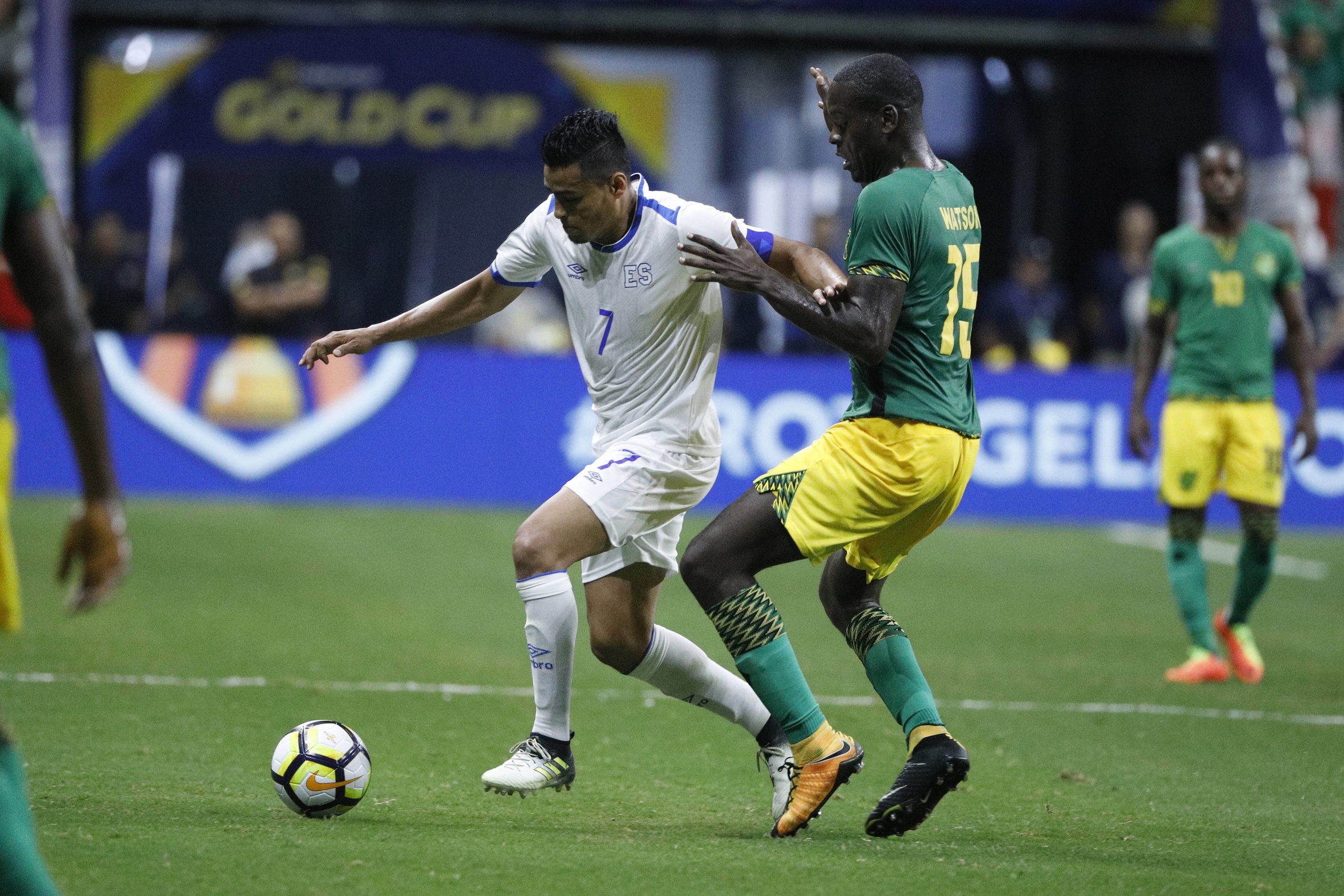 Following a sharing of goals, La Selecta and the Reggae Boyz are two of three Group C teams to have punched a ticket to the Gold Cup's quarter-finals.
El Salvador and Jamaica kicked off Sunday's doubleheader drawing, 1-1, at San Antonio's Alamodome.
When Darren Mattock's converted Jamaica's penalty in the 64th minute following a Salvadorian handball inside the box, a sudden pulse of panick hit La Selecta loyal. Eduardo Lara and his men were forced to hold off the Caribbean powerhouse for the following 26 minutes, as a goal decided their Gold Cup fate.
La Selecta did just that, after and prior to the Portland Timbers' forward's penalty strike.
It took 14 minutes for El Salvador to have their best look at Andre Blake's goal, and they had no problem putting it in the back of the net. Following a witty move from the left flank to the heart of the field, right back Ruben Marroquin placed an exquisite ball to Nelson Bonilla, who guided a rifling left-footed strike to Blake's far post.
La Selecta's attacking figure, Rodolfo 'Fito' Zelaya came close of handing his country three points and a second place in Group C in the 60th minute, but this time, Blake was up for the task. Zelaya jolted his way down the field; interchanging a one-two along the way, but the rocket strike from point blank was halted by the 26-year-old's extended left arm.
Jamaica struggled to create many chances at goal, and in the 38th minute, the Reggae Boyz put their clearest chance to waste. Romario William's gentle volley on Alves Powell's whizzing cross from the right flank deflected off Derby Carillo's shin, grazing El Salvador's post.
The group stage finale was kind to both sides, as they each set their sights on the upcoming quarterfinal bouts. El Salvador will have only enough time to rest as they take on Bruce Arena's side on Wednesday in Philadelphia, while the Reggae Boyz pair up against unbeaten Canada.