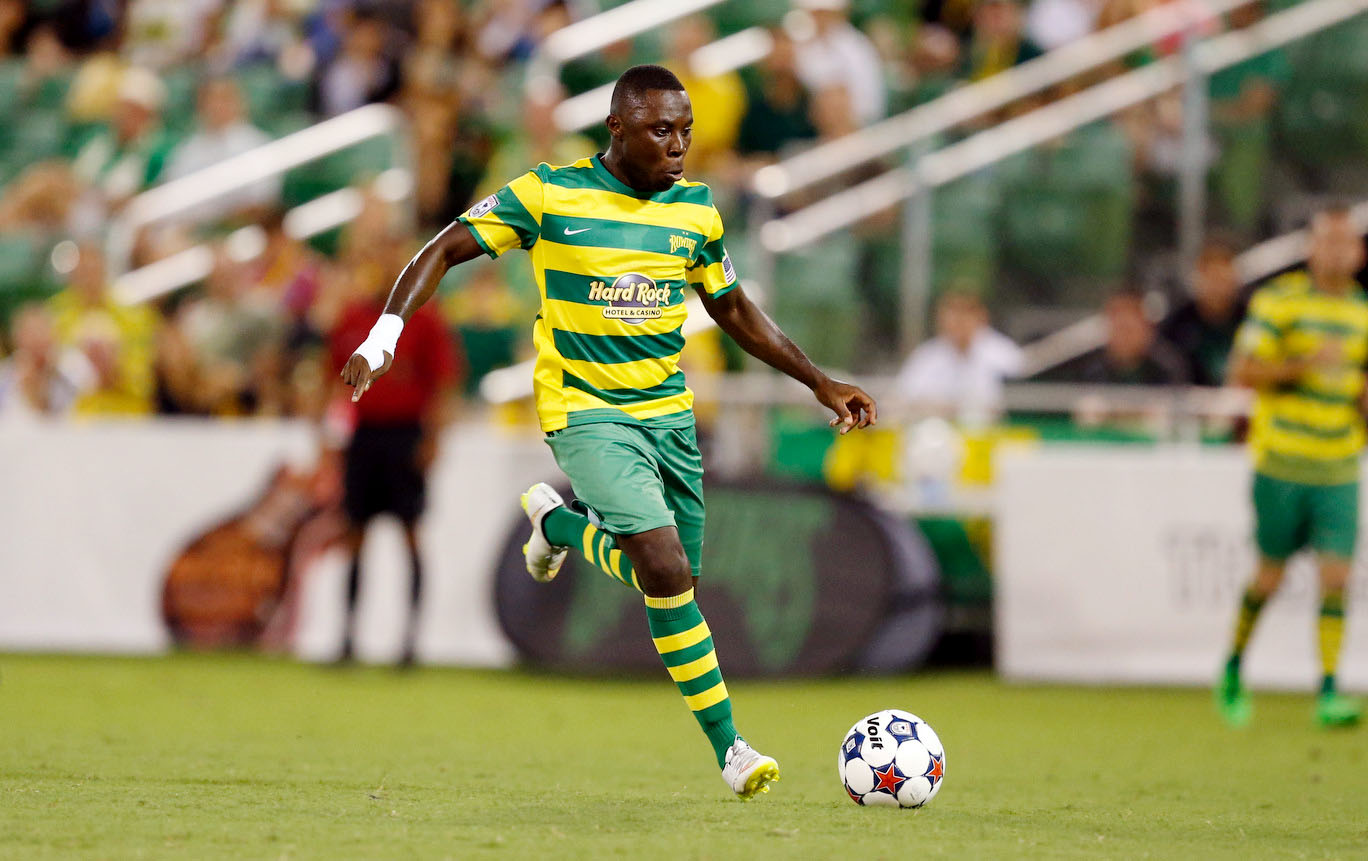 Freddy Adu is headed to Poland for a trial.
Polish side Sandecja Nowy Sącz announced on Monday that Adu has joined the club for a trial period. The club was promoted from the Polish second division and recently kicked off its season in the Polish top flight.
Od dziś do soboty w naszym Klubie testowany będzie Freddy Adu! 💪 pic.twitter.com/xmnCThMbA4

— Sandecja Nowy Sącz (@SandecjaNS) July 31, 2017
The move is not without drama, though, as the club's manager Radosław Mroczkowski was reportedly unaware the Adu would be joining for a trial before the midfielder arrived in Europe. Mroczkowski added that he doesn't plan on letting Adu train with the team.
"I just heard someone picked him up from the airport," Mroczkowski said. "This is not my idea, so let's face it, the man who wants to have Frank [sic] Adu on the team, I do not accept this, it was not consulted with me. I will not test it, as someone else wants, and they can do it. In my opinion, the club is so ridiculous. Instead of building a team in a sensible way, we are looking for old vacuum cleaners."
Adu is set to undergo a medical with the team on Tuesday before a final decision is made, according to the club.
The 28-year-old midfielder most recently suited up for the Tampa Bay Rowdies in 2015-16. Should he sign with Sandecja Nowy Sącz, the club would become the 14th Adu has played for throughout his 13-year career.