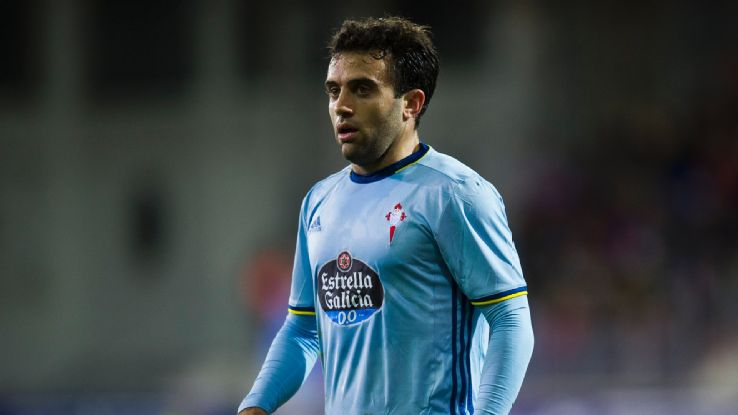 Just a few months after suffering another catastrophic injury, American-Italian Giuseppe Rossi will depart Celta Vigo.
In an official statement, the team announced that it would not renew Rossi's contract. The American-born striker missed the end of the 2016-2017 season after rupturing his ACL in mid-April. The news puts an end to Rossi's two-year return to La Liga after his departure from Fiorentina in Serie A.
"Giuseppe Rossi will not continue the next season at RC Celta," the statement read. "The club wants to express its gratitude to the player, both for his attitude and his great professionalism during his time, besides wishing him an early and complete recovery of his injury. Good luck, Beppe!"
Rossi suffered his latest knee injury in Celta Vigo's April 9 match against SD Eibar. He underwent surgery in Dallas and was expected to need the standard 6-9 months recovery time. The ACL tear ended Rossi's Celta Vigo tenure after 18 matches and four goals, including a hat-trick against Las Palmas.
Injuries have kept Rossi's playing time inconsistent since his departure from Villarreal. He made just 33 appearances for Fiorentina from 2013-2016, before his 16 appearances on loan with Levante.
The former Italy international will now be in search of a new club to continue his career.