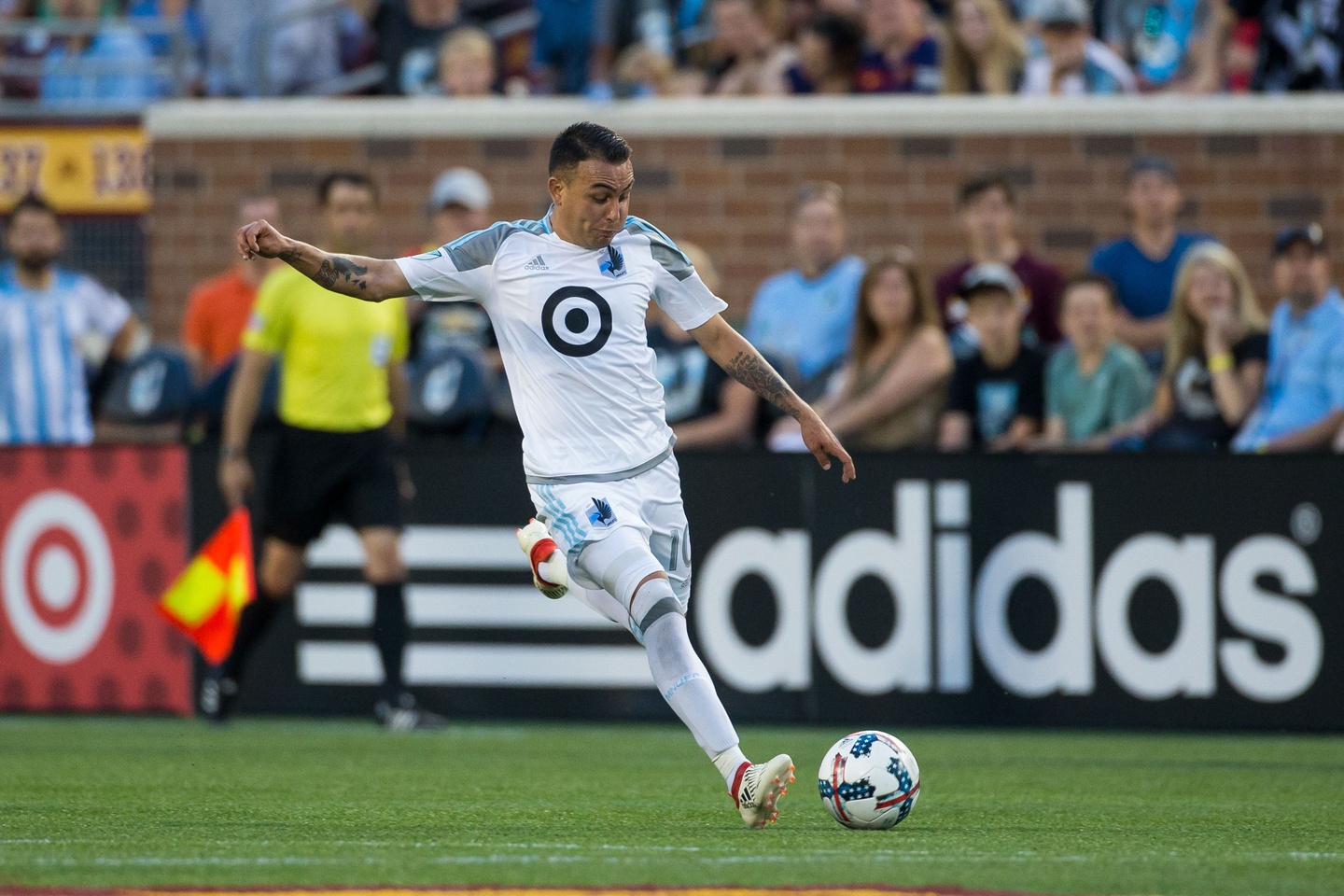 Following Minnesota United's loss to NYCFC last week, Adrian Heath unleashed on his team, stating that he needed to see more effort and passion away from home. After Tuesday's 1-0 loss to the Crew, Heath was a bit more specific in his criticism.
Speaking after the narrow loss, Heath singled out Miguel Ibarra as one of the players he expects more from. The Loons winger had started 11 games in a row before being left on the bench on Tuesday. He made a late cameo, playing 13 minutes, but after the match, the message from Heath was loud and clear.
"He didn't (bring energy) last week," Heath said. "You can't pick and choose when you have that energy. You can't pick and choose to be, not just Miguel but that could have been three or four others, to put all that energy in at TCF Bank Stadium. The same three points are on the road. You can't pick and choose when you want to play full of energy. That's non-negotiable. That goes for three or four players."
The Loons have been ravaged by injuries and call-ups, leaving the team massively short-handed against the Crew. The defense was especially weak due to three national team departures and six injuries, leaving the team with just one healthy centerback and prompting a three-at-the-back system from Heath.
In the end, a 58th minute goal from Kekuta Manneh proved the lone score as the Loons fell for the second time in as many games. Now, they face a much-needed break until July 19 as the club looks to refocus following a difficult stretch.
"I don't think there was anything in the game, to be honest," Heath said. "They had a few chances late on when (Justin) Meram came on and we were chasing the game and the game was stretched. I don't think we deserved to lose, but I certainly don't think we deserved to win the game.
"The break is coming at a good time for us," Heath said. "We're running on fumes a little bit at the moment. It will give one or two players time to get fully fit and one or two to recharge the batteries a bit because I think the one thing that showed tonight is that our strength in depth has been tested to the maximum with the players out and the injuries that we've got. The transfer window is around the corner. Let's go see if we can get some players that can help us with working on the team and the squad and depth."