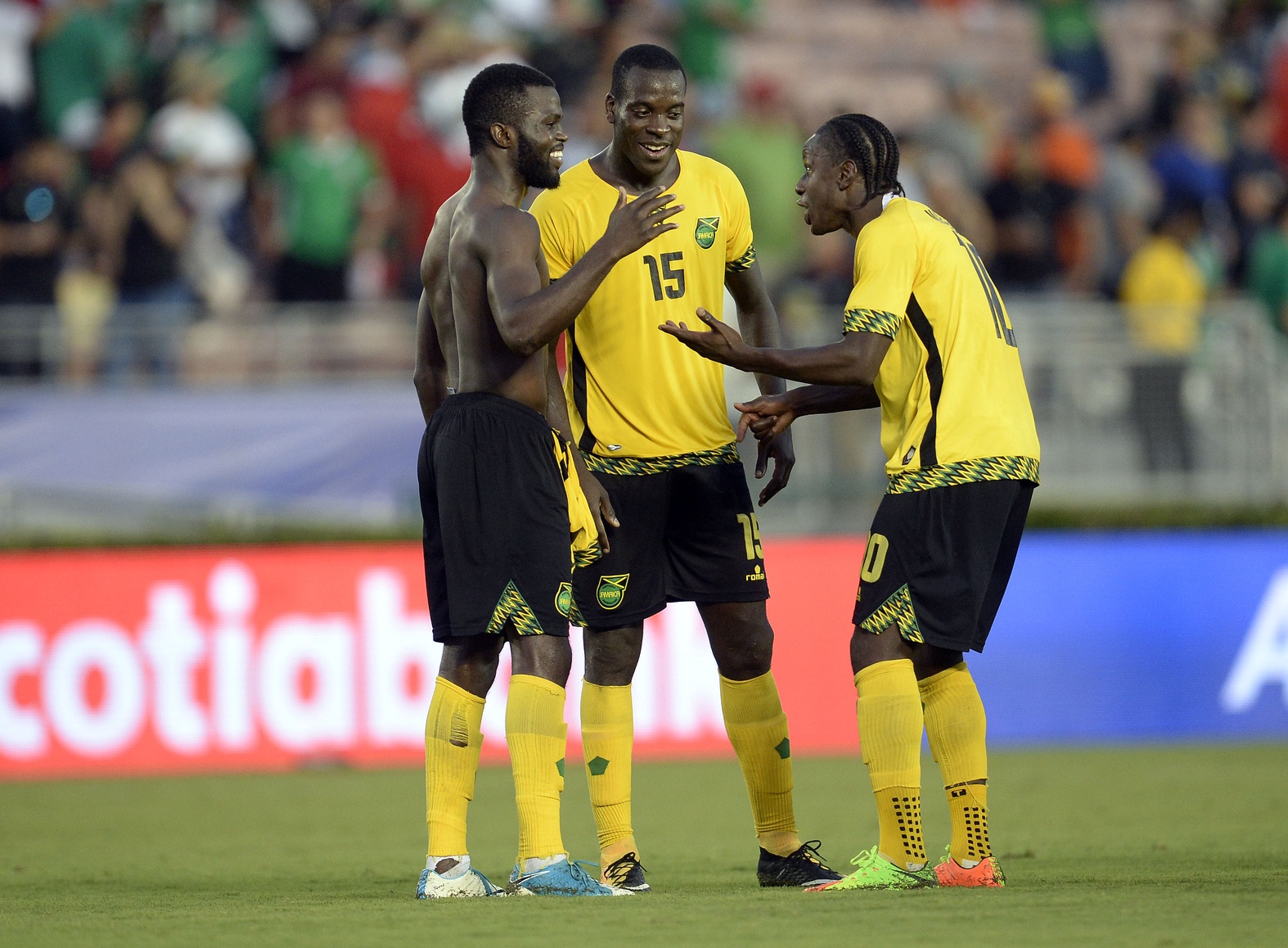 SANTA CLARA, Calif. — It's not a fluke that Jamaica made it to the Bay Area. It also wasn't a fluke that they went toe-to-toe with the U.S. Men's National Team in their, 2-1, Gold Cup final loss.
The Reggae Boyz have much to feel good about: Andre Blake's Golden Ball and Golden Glove performance over the course of the tournament, edging Juan Carlos Osorio's Mexico in the semifinals, and more impressively, reaching the Gold Cup final for a second consecutive time.
But Jamaica still finds itself in somewhat of a quandary: failing to qualify for the Hexagonal, much less a World Cup. In addition, there has been an influx of players out of Jamaica, most notably to MLS, a league that is very familiar to the Caribbean's and one that has served them well.
"Yes, that's the ultimate goal for any [Jamaican] player," Whoitmore told SBI. "Again, you can see with Blake during this tournament it's amazing. So I think that's the ultimate goal for the players: to venture in MLS, Europe."
New York Red Bulls' defender Kemar Lawrence knows a thing or two about MLS and the vigorous journey it takes for a Caribbean to make it as a professional in America. The 24-year-old, who recently was honored in this year's Gold Cup best XI, had to impress the Red Bulls staff back in 2015 on a trial to land himself a job abroad.
Two years later and with two Gold Cup finals under his belt, Lawrence feels that the 10 men who play back on the island and the four that play in the USL and NASL  from Jamaica's 23-man Gold Cup list have the capacity and should be considered for any MLS side.
"Two finals in a row that should speak some kind of volume, that should speak a lot of volume," the NYRB defender told SBI.  "That's two finals in a row; we competed like any other team (but) we just lost.
"Last year, the last time we were here it was U.S. that we knocked out in the semifinals and this time was Mexico. We came up short, it's a feeling that hurts. I think the players more than deserve to be in MLS. You can see how much goals we gave up during the tournament like three, four something like that.
"Tough tournament, tough way to lose but the players showed that they definitely deserve to be playing here in the U.S. [MLS] that's if they want to play here or if they have bigger dreams. But definitely, every single guy on my team can play in a team in MLS, every single guy."
Even in Caribbean standards, many can say Jamaica is overlooked when it comes to its individual talent. Teams such as Curaçao feature with a heavy European-based XI, one of which is a regular starter for Aston Villa. Even French Guiana, a tiny island of nearly 300,000 people was able to field a couple of Ligue 1 players during CONCACAF's big party.
Historically, there has been a  connection between MLS and Jamaica, and one that is largely preferred by the Caribbean players. But for Lawrence, especially after the Reggae Boyz's consecutive success in their backyard, MLS is not fully recognizing the depth of Jamaica's talent. However, he hopes a second solid showing in the Gold Cup can hopefully put an end to that.
"It's probably the same reason why I don't get much pay, so I don't know I can't say," Lawrence said on why it is that Jamaican players are being overlooked by MLS. "But Europeans, everyone else those are the places they choose to look. We made the finals two times in a row that should speak some volume, that should speak about something. But only God can tell, I can't really be the judge of that."