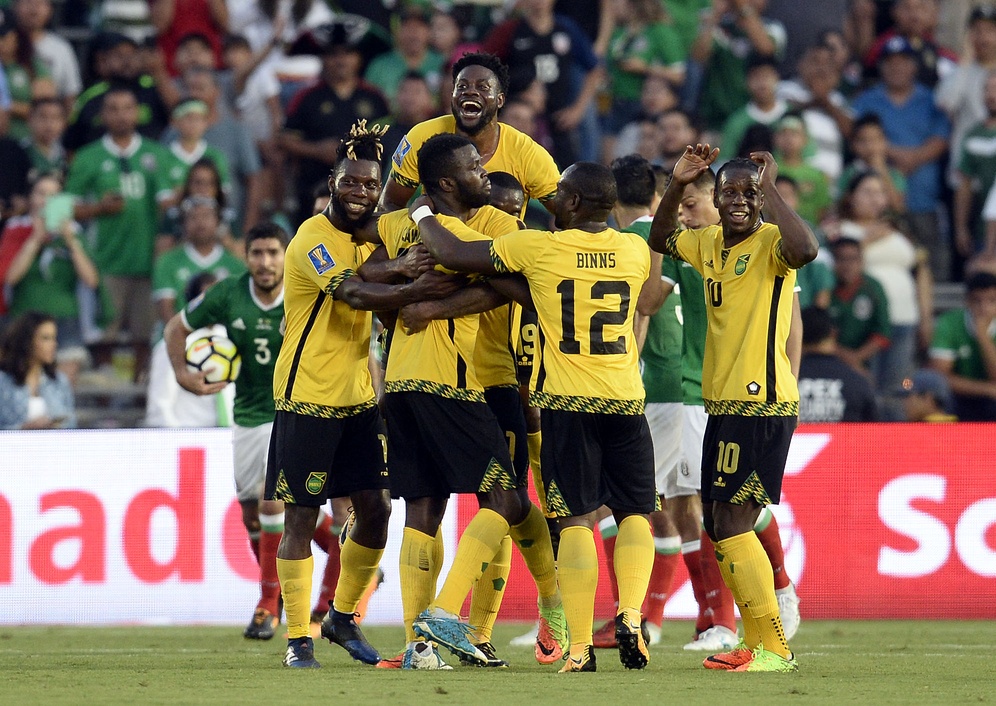 Kemar Lawrence provided a moment of magic to lead Jamaica to a stunning victory on Saturday's Gold Cup semifinal.
The New York Red Bulls fullback fired home a last-minute free kick, leading the Reggae Boyz to a 1-0 upset of Mexico in Sunday's semifinal match. With the win, Jamaica books a date with the U.S. Men's National Team in Wednesday's Gold Cup finale while Mexico fails to advance to the final for only the second time in six tournaments.
Lawrence's winner came in the 88th minute, shocking El Tri while giving the favorites little time to respond. On a free kick from head on, the Jamaican fullback bent a shot up and over the wall that dipped past Jesus Corona, sending the Reggae Boyz to their second consecutive Gold Cup final.
https://twitter.com/kemarkemar24/status/889343434120732672
It wasn't just Lawrence who emerged as a hero, though, as goalkeeper Andre Blake stepped up time and time again for Jamaica. The Philadelphia Union star made a pair of saves 12 minutes in before denying fellow MLS star Erick 'Cubo' Torres on a 24th minute effort. When all was said and done, Blake made a total of five saves throughout a Man of the Match-level performance, leading Jamaica on to the tournament finale.
Jamaica now moves on to face the USMNT just two years after upsetting the U.S. to reach the 2015 Gold Cup final. The two sides will meet up on Wednesday at Levi's Stadium.