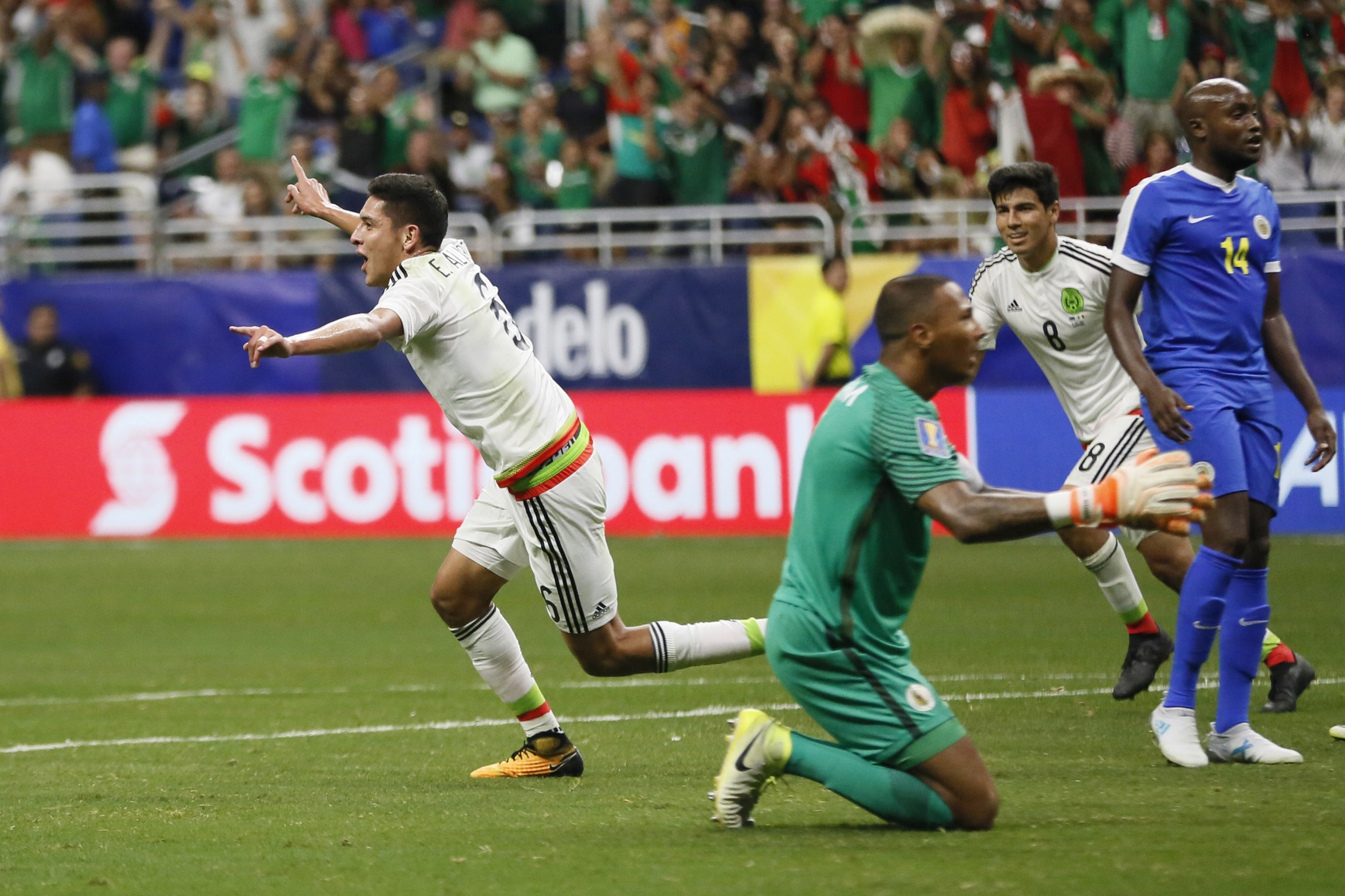 After finishing first in Group C, Mexico are headed into very familiar territory.
Curaçao had more than enough scoring opportunities to exit the tournament in winning fashion, but in the end, the defending Gold Cup champions were too precise inside the box. Goals from Angel Sepulveda and Edson Alvarez gave El Tri a 2-0 victory over Curaçao in the Alamodome, placing them atop of Group C in their group stage finale.
From the get-go, the first half offered a heavy amount of fierce attack from both sides. In the 14th minute, Jesus Corona was forced to make a diving one-handed save on Gino van Kessel's driving shot.
Moments later in the 22nd minute, Raul Lopez put his frenetic abilities to work down the right wing, and placed a stellar cross inside the box, which was finished by Sepulveda's opposite post header.
The second half would start with a similar rhythm to that of the first. Curaçao misused a handful of goal-scoring opportunities in the opening minutes. Aston Villa's Leeandro Bacuna header off a corner kick tipped the upper side of Mexico's crossbar in the 55th minute. And six minutes later, it was again El Tri's crossbar denying Curaçao roaring strike following some sloppy play inside the box after Corona's heroic one-footed save.
Curaçao's not-so-effective dominance faded well into the hour mark, an opening for El Tri's effective attack. Mexico's winger Elias Hernandez proved to be the difference, challenging Eloy Room time and time again after coming off the bench. After a pair of saves from Room, Mexico cracked the code. It was not Hernandez placing the ball in the back of the net, but another substitute, Edson Alvarez.
In stoppage time, the 19-year-old defender found himself dancing inside the box after a poor defensive clearance. Without much hesitation, the Club America starlet placed the ball into the edge of the net.
Curaçao went from a much anticipated side to pointless and homeward after three matches, while El Tri will have head into Thursday's quarterfinal match against Honduras.