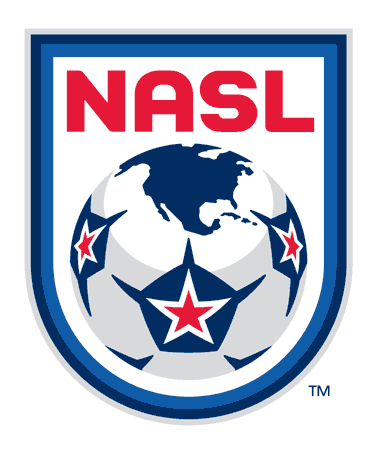 It was an odd week for the NASL as two matches were played on Tuesday. 
Miami FC finally lost, after over two months of play in all competitions, to North Carolina FC on Tuesday. The lone goal of the game came in the 65th minute off of a nice combination between Jose Carranza and Billy Schuler. While Miami played well in the match, creating dangerous chances and hitting the crossbar, the side could not convert when it counted most. A struggling North Carolina FC now has a lot more confidence going into the weekend, and it might help them finish strong in the Spring Season.
Also on Tuesday, the New York Cosmos had to settle for a point at home against a resilient Indy Eleven. A goal in the 33rd minute from Ben Speas set Indy rolling early in the match – their defense looked strong and their attack threatened the Cosmos backline many times during the game. It was not until an unfortunate 86th minute penalty was converted by Emmanuel Ledesma that the Cosmos finally got back in the match. Of note, Indy 'keeper Jon Busch's performance got him Team of the Week accolades. 
After a quick turnaround from the midweek games, the NASL is back in action starting on Friday. Here's a look at the weekend's contests:
North Carolina FC at FC Edmonton (Friday, 9:00PM, ESPN3)
North Carolina FC travels north to play FC Edmonton on Friday night. North Carolina FC is coming off of a surprise 1-0 victory over Miami FC, giving Miami its first loss in over two months thanks to a beautiful assist from Jose Carranza and a clinical finish by Billy Schuler. Despite having a poor run of form recently, North Carolina FC is within sniffing distance of a top three finish, and a win on Friday will be a big step towards getting there.
The Eddies are in a bad run of form, having lost their last four matches, all by a 1-0 score. The Eddies' attack has simply not been clinical enough in front of goal, and while their defense has been leaky at times this season, their lack of firepower up front has hurt them this season. Just as the San Francisco Deltas a couple of weeks ago, it might be in the cards for the Eddies to sign some attacking help. They will certainly need it against a confident North Carolina FC.
Jacksonville Armada FC at Puerto Rico FC (Saturday, 7:30PM, ESPN3)
Puerto Rico FC is coming off a loss to the San Francisco Deltas in which Player of the Week, Tommy Heinemann, scored a brace. That match stood out in Puerto Rico FC's season because unlike its past losses which were chalked up to defensive lapses, Puerto Rico FC was thoroughly outplayed. The home side will be looking to change up a lot as it plays a defensively strong Jacksonville Armada FC on Saturday night. 
Jacksonville Armada FC is coming off of a 1-0 win over FC Edmonton last weekend, and it sits in third place in the league table. The Armada are still in the race for Spring Season Champions. Last weekend Derek Gebhard gave the Eddies defensive unit a headache with his pace and movement on the ball. For a team like Puerto Rico FC that has been plagued with defensive mishaps all season, Gebhard will likely be a force again. 
New York Cosmos at Indy Eleven (Saturday, 7:30PM, ESPN3)
Saturday night features a rematch of Tuesday's 1-1 draw between the New York Cosmos and Indy Eleven. However, this time, the stage has changed as the Cosmos will be on the road. Now with a couple of wins under its belt, an in-form forward in Justin Braun and a stalwart 'keeper in Jon Busch, Indy will be looking to go after the game at home. The Cosmos are a well organized team, and have proven that throughout the season, but a confident Indy side will surely prove them a worthy test.
The Cosmos are coming off of Tuesday's draw likely frustrated at not capturing all three points at home. Of note, new Cosmos signing Kobi Moyal might see his first minutes for the team, having been signed to the squad late in June. The Cosmos have only lost one match on the road, and typically perform well away from home, so they will be feeling motivated and confident going into Saturday night's fixture. 
San Francisco Deltas at Miami FC (Saturday, 7:30PM, BEIN Sports)
Miami FC lost to North Carolina FC away from home in a shocker last time out. Now, Miami will host the San Francisco Deltas, who sit a mere four points behind it in the league table, on Saturday night. Miami is still in record form, having not lost for over two months before their dropping its result against North Carolina FC , and it has been stretched by U.S. Open Cup play recently. Miami is still favored on Saturday, but the top of the table clash will be a fun affair to watch.
The San Francisco Deltas have impressed in their first season in NASL. Before signing Dagoberto last week, it was thought that they were having trouble scoring, but forward Tommy Heinemann proved doubters wrong with a convincing brace this past weekend against bottom of the table Puerto Rico FC. With things seeming to be clicking for the San Francisco Deltas, the match will be extremely interesting.