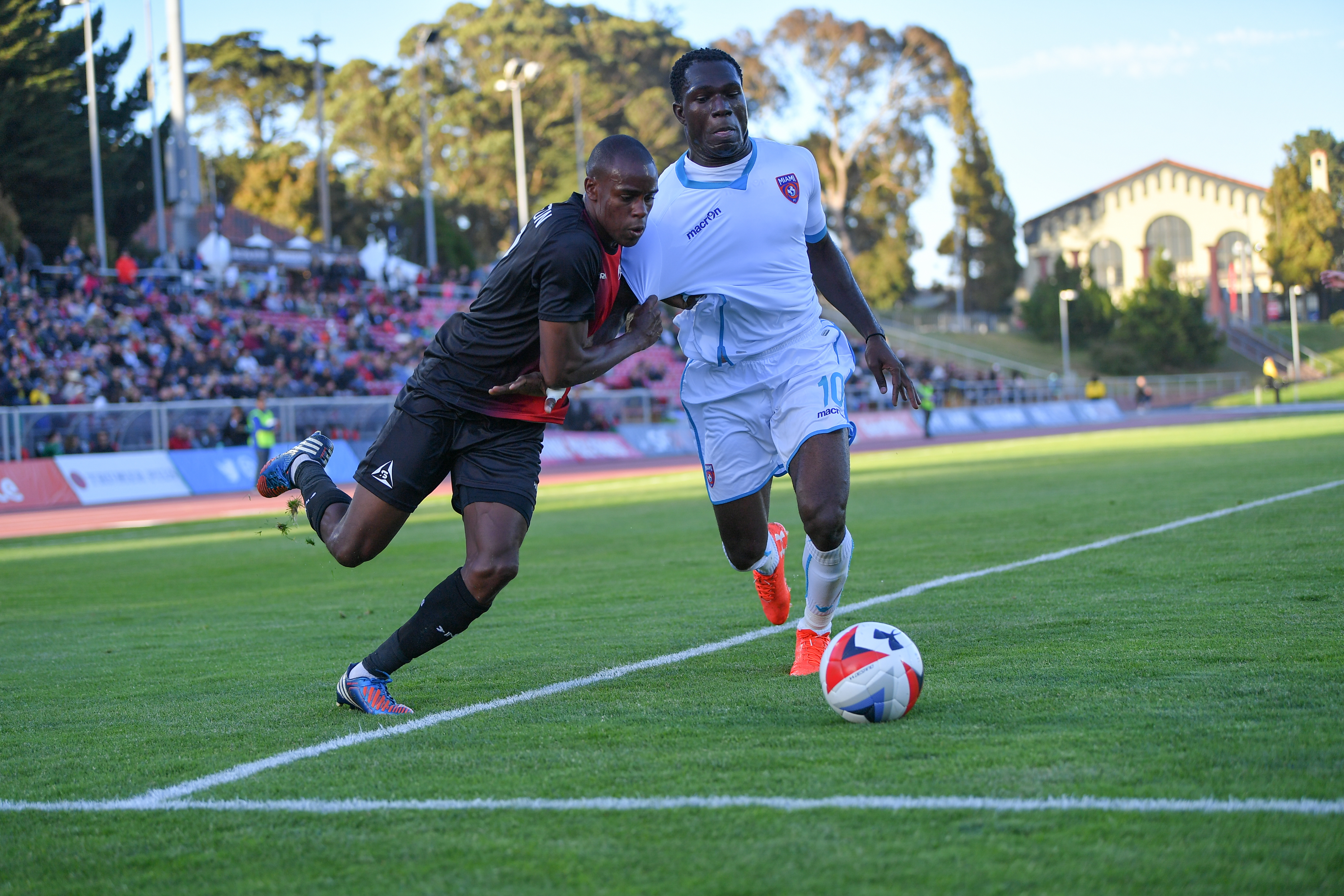 The Spring Season has now come to a close.
After a long Spring Season with many surprises and memorable moments, teams will now take a reprieve as they prepare for the forthcoming Fall Season. Miami FC finished atop the table with an impressive 36 points, while Puerto Rico FC finished in last place with only a quarter of those points with nine. Every team will look to improve during the brief break, as they get ready for a playoff push and, for some, a championship run. 
Here is a closer look at this weekend's matches:
Indy Eleven 2-0 Jacksonville Armada
On Saturday night Indy Eleven finished off the Spring Season on a high note, beating the Jacksonville Armada, 2-0. Indy Eleven ended the Spring Season extremely hot, securing 13 points in their last five matches. In those five matches, they conceded only 3 goals. The match was a fairly even affair early on, with both sides getting decent chances on goal. Of those chances, the Armada had the best one with a shot off the crossbar by J.C. Banks. 
As the game began to tip in Indy Eleven's favor, the match scoring was opened by defender Nemanja Vukovic in the 48th minute off of a left-footed curler to the far post. Midfielder Craig Henderson would double the scoring 20 minutes later to finish the game off. Despite the scorers, however, Jon Busch was the man of the match, registering five saves and among them, surely some save of the week nominees. The Armada  will be sad about the loss, but confident going into the Fall Season in fourth place. Indy Eleven will be entering the Fall Season in sixth place but in extremely good form.
North Carolina FC 2-1 Puerto Rico FC
A forgettable season came to an end on Saturday night as Puerto Rico FC lost for the ninth time this season with a defeat against North Carolina FC. Early in the match Puerto Rico FC looked dangerous, running at North Carolina FC's defense through Giuseppe Gentile and Emery Welshman. In the 17th minute however, North Carolina FC stars Nazmi Albadawi and Lance Laing linked up to score the opening goal, a beautiful pass from Albadawi  that cut Puerto Rico FC's defense and left Laing in on goal. 
After the goal North Carolina FC looked dangerous, setting up a number of chances including a 64th minute goal line clearance by Puerto Rico FC to prevent a goal. In the 84th minute Puerto Rico FC defender Phanuel Kavita found an equalizer, finishing a loose ball in the box, but it was to no avail as North Carolina FC regained the lead in stoppage time on a penalty kick. North Carolina FC will be glad to end the season on a positive note after a midseason slump over the past few weeks. Puerto Rico FC, however, will surely be looking to make some signings and to mount a more successful Fall Season campaign.
New York Cosmos 1-0 FC Edmonton
The New York Cosmos secured a third place finish in the league after defeating FC Edmonton, 1-0, on Saturday night. The match, like most on the weekend, was an open affair early on. Tomi Ameobi of the Eddies and Eric Calvillo of the Cosmos both looked dangerous early on, finding chances on goal and also demonstrating skill on the ball.
In the 79th minute it was  Calvillo who found the opening goal, in a somewhat controversial series of events. When the goal was scored, there was some discrepancy regarding whether or not the final goalscorer was indeed offsides, but ultimately the goal was allowed to stand and the Cosmos saw out the victory. The New York Cosmos will be very happy to end a consistent campaign in third place, while FC Edmonton will be looking to improve on this season's performance. Both teams however might look to make some signings this offseason, and there are attacking needs on either side.
Miami FC 3-1 San Francisco Deltas
There was no revenge to be found for the San Francisco Deltas, who fell for a second straight match to Miami FC. The match, while not a 7-0 scoreline, was similarly dominant. The scoring opened in the 27th minute thanks to Enzo Rennella who was able to tap in a shot by Richie Ryan, which was parried away. Rennella would secure his brace in the 50th minute on a penalty kick. Miami FC would later go up 3-0 on a thundering header by Kwadwo Poku, who found the end of a Hunter Freeman free kick and put it past San Francisco Delta 'keeper Romuald Peiser. 
Seven minutes later the Deltas almost found a goal on a point blank Tommy Heinemann shot, but it hit the post and was cleared away. Heinemann would find his goal in the 71st minute however, heading an Andrew Lubahn cross over Miami FC 'keeper Daniel Vega and into the back of the net. Ultimately it would not be enough to get the Deltas back into the game, which ended 3-1. Miami FC finished a dominant season in similar fashion, and are expected to continue their run of form in the fall. The San Francisco Deltas also the season strongly, despite the loss, and will take their second place finish proudly into the Fall Season. Both teams will be ones to watch moving forward.