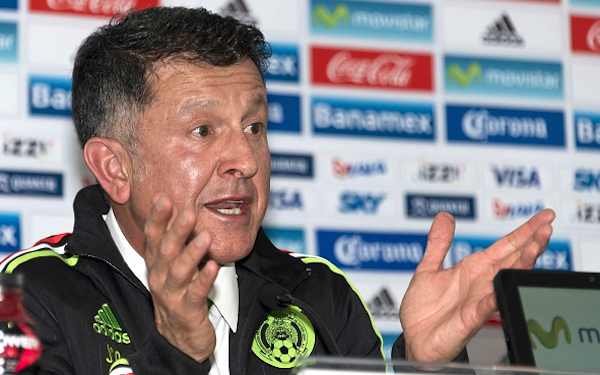 Mexico will be without its head coach for the CONCACAF Gold Cup.
El Tri boss Juan Carlos Osorio has been suspended for his squad's next six matches for insulting match officials during the Confederations Cup third place match against Portugal. He was also given a warning and a fine of 5,000 Swiss francs.
The FIFA Disciplinary Committee handed the suspension out on Friday, claiming he violated article 49.1 a of the FIFA Disciplinary Code, which deals with unsporting conduct towards match officials.
That means Osorio will not be able to manage the team during the upcoming Gold Cup tournament, which will last six games if Mexico make the final. Should they crash out early, the suspension will carry over into the next round of World Cup qualifiers in September.
Mexico's Gold Cup campaign kicks off Sunday night against El Salvador in San Diego.