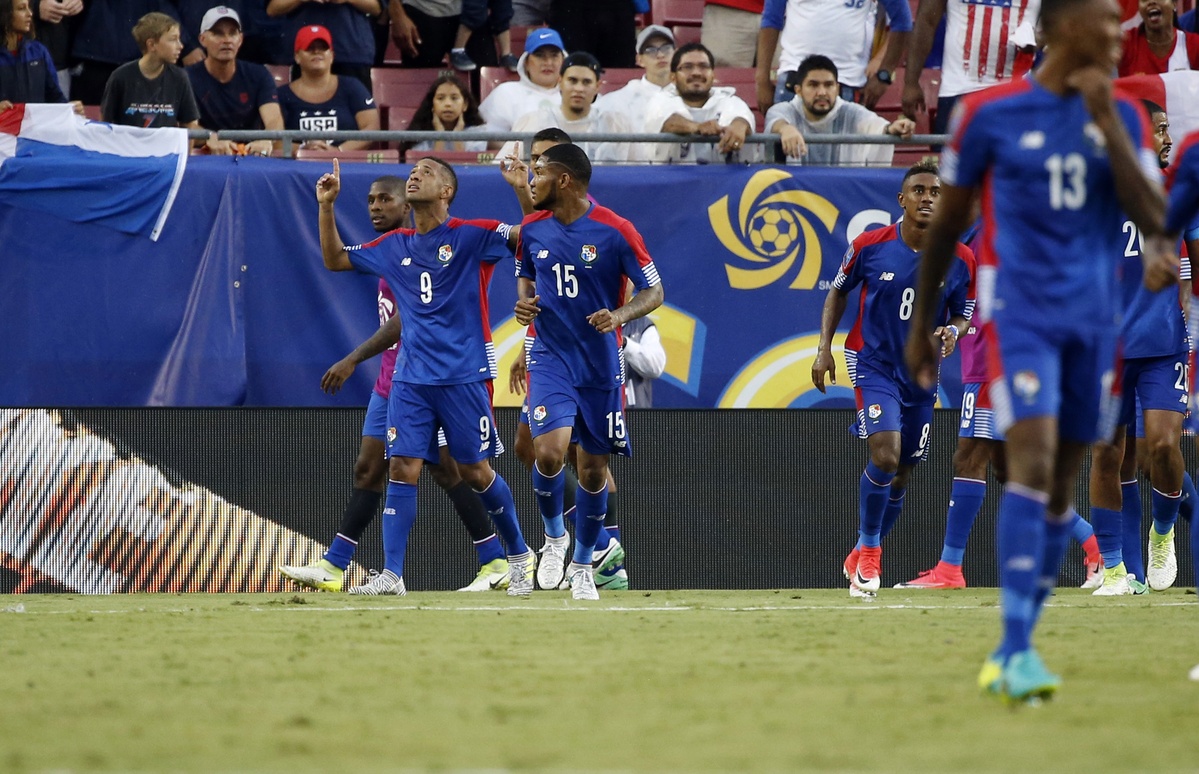 Panama moved to the top of Group B in the Gold Cup with a come-from-behind victory Wednesday night over Nicaragua.
After a scoreless first half, both teams came alive in the second half. In a 10-minute span, starting in the 48th minute, the teams scored all three of the game's goals. Former Colorado Rapids forward Gabriel Torres scored the winner for Panama from the top of the six-yard box, giving Panama the 2-1 victory.
Torres was left unmarked after some confusion in the box during a free kick. Eric Davis served in a free kick deep to the back post to Roderick Miller. After battling his defender to keep possession, Miller served the ball back through the center of the box and Torres redirected the shot home.
Panama controlled the match for much of the first half, but was unable to find the net. Nicaragua stayed compact and kept most of the real danger at bay. As the half wore on, Nicaragua started to find the game a bit more, and found a few chances from Luis Galeano and Marlon Lopez. Neither team found a breakthrough by the time the halftime whistle blew. The furious start to the second half likely caught most fans off guard.
The turnaround for Panama capped a wild 10-minute sequence in the match. Carlos Chavarria collected a turnover from Roderick Miller at the top of the 18-yard box. The midfielder wasted no time taking the shot, beating Jose Calderon with a perfectly placed ball to the upper corner. The goal gave Nicaragua a shock lead, but it was to be short lived.
Ismael Diaz scored the equalizer for Panama just two minutes after Nicaragua had taken the lead. Miguel Carmago received the ball dashing into the 18-yard box. After some fancy footwork that bought Carmago space, he crossed low to Diaz. His first time shot to the near post beat Nicaragua goalkeeper Justo Lorente who was caught in transition.
Panama now sits atop Group B and in the driver's seat heading into their match Saturday against Martinique, the current second place team in the group. Nicaragua remain bottom of the group with two losses, nearly assured of elimination heading into the weekend to face the U.S. Men's National Team.