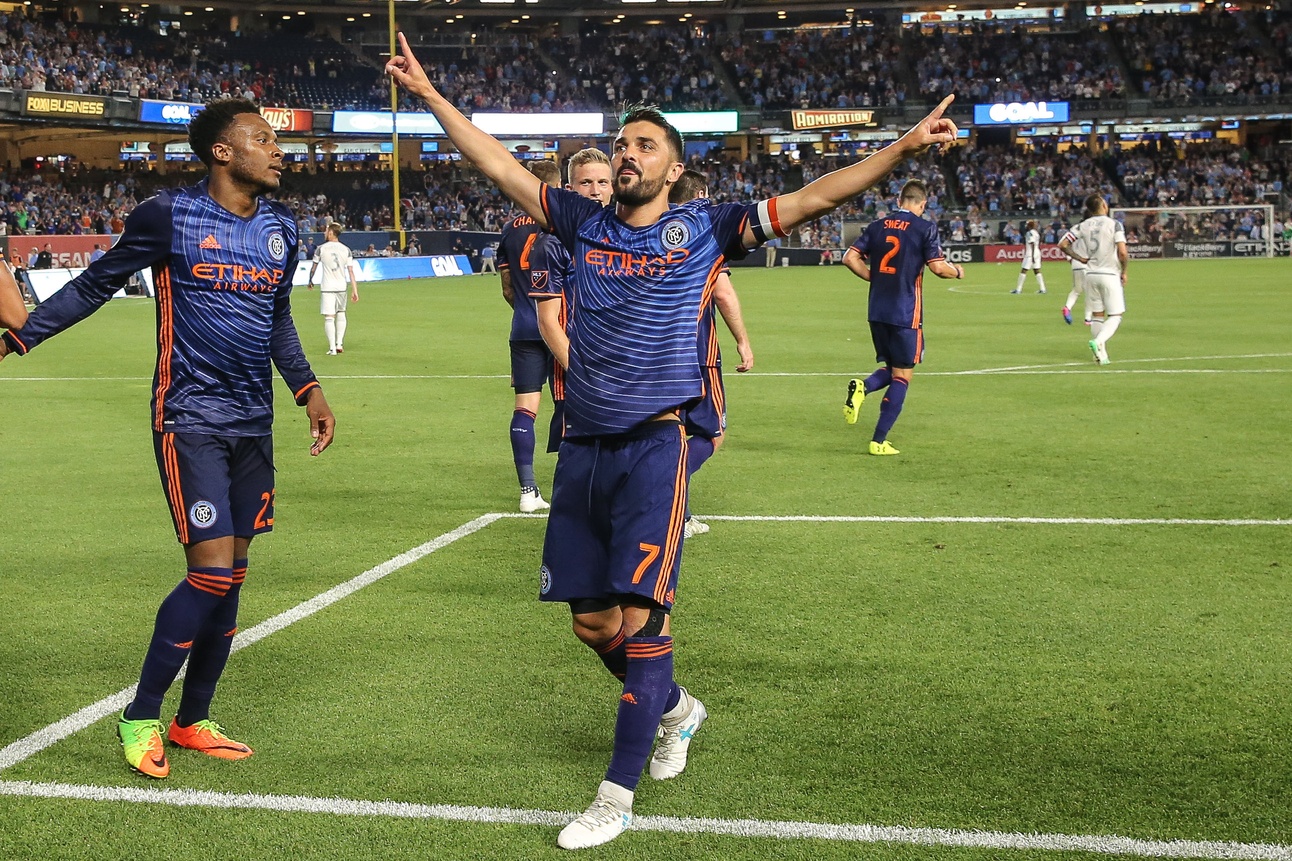 New York City FC went unbeaten in MLS play during the month of June, remaining a top contender in the Eastern Conference. Their best player and top goalscorer is now getting the recognition he deserves for a great month.
With three league goals in four matches, NYCFC forward David Villa is the SBI MLS Player of the Month for June.
Since kicking off the campaign with two goals in the month of March, Villa has netted three in each of the last three months. At a rainy Yankee Stadium on June 17th, Villa scored both goals in NYCFC's home win over the defending MLS Cup champs, Seattle Sounders. A 2-0 derby victory over the New York Red Bulls a week later saw Villa play a huge role despite not scoring.
He concluded the month, scoring the final goal in a 3-1 home comeback victory against Minnesota United. Villa helped NYCFC to a perfect 4-0-0 league record in the month of June, and is third in Major League Scoring with 12 goals in 18 matches.
Villa beat out Chicago Fire forward Nemanja Nikolic, who was also in strong contention.
How do you feel the 35-year-old has done in his third season in MLS? Can Villa carry NYCFC to a deep run in the playoffs?
Share your thoughts below.