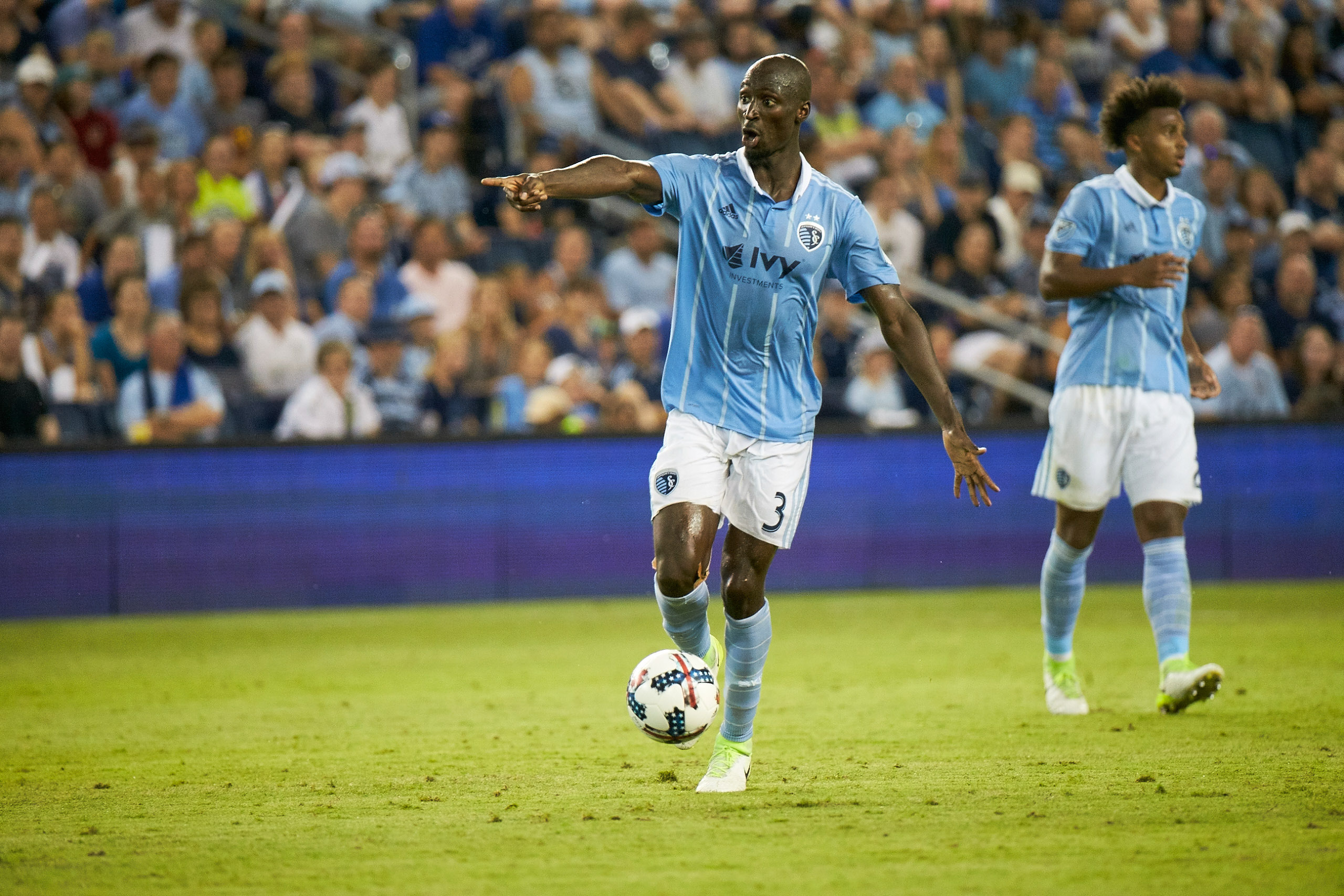 With limited space on each year's MLS All-Star roster, it's inevitable that a few deserving players end up left out.
With the league unveiling its finalized 24-man roster on Tuesday, it's difficult to argue that most, if not all, of the players who made the cut are deserving entries into the mid-summer event. With Nemanja Nikolic, Miguel Almiron, and Bastian Schweinsteiger leading the charge, the roster is a veritable 'who's who' of MLS talent. But as that squad takes on Real Madrid on August 2 at Soldier Field, several deserving stars will watch from home.
While it's difficult to argue with Nikolic, Sebastian Giovinco, David Villa, and Jozy Altidore at the forward position, there's an argument to be made for another trio of forwards. David Accam has arguably been every bit as vital to the stunning success of the Chicago Fire as Nikolic. While the new striker has hammered home most of the goals this year for the Fire, Accam has fired in ten of his own, while assisting an additional seven. He may not have the name power of his positional contemporaries, but he's been every bit as productive as any of them.
Joining Accam from the forward group is FC Dallas striker Maxi Urruti. While Urruti has been a big contributor for several years now with FC Dallas and the Portland Timbers before them, his 2017 season has been something special. In just 16 matches, Urruti has already surpassed his record for goals in a season, having knocked in 11 while assisting another four. His former best was ten goals in 2014, highlighting just how good he's been this season.
Finally, Minnesota United may not be having the best year, but that isn't the fault of Christian Ramirez. After doing the job for years in the NASL with the Loons, the young American has proven that he's the genuine article in his debut MLS season. With a solid ten goals through 19 matches, Ramirez has been invaluable for Minnesota United in what has been a difficult first season for the expansion team.
It's also mostly difficult to argue with the midfield group, but there are more questions than at forward. While nobody can argue with the inclusion of Miguel Almiron, Dax McCarty, Bastian Schweinsteiger, and others, there are more questions around the selections of Kaka and Giovani dos Santos. Both have missed time due to injury this year, appearing in 13 and 12 matches respectively, and their numbers haven't quite been up to their usual snuff. One of dos Santos' teammates appears deserving, however, as does a fellow newcomer to the league.
Romain Alessandrini has been everything the Galaxy could have hoped for in their first post-Gerrard, post-Keane DP. The Frenchman has been an instant star in Los Angeles, where he's notched eight goals in seven assists through 17 matches with the Galaxy. In an era where in-their-prime, Giovinco-style signings are becoming the norm for the ever-growing league, Alessandrini has played the role perfectly.
While not a DP, Alexander Ring has played like one for New York City FC. Aside from David Villa, who's value simply can't be overstated, Ring has a strong case for the most impactful player on the NYCFC roster. Sitting in a deep defensive midfield position, Ring has single-handedly freed up a varying midfield of Maxi Moralez, Yangel Herrera, Tommy McNamara, and Andre Pirlo, by being an absolute rock behind them. There aren't too many flashy numbers to show the work of a defensive mid, but NYCFC's results, and improving offensive and defensive numbers as a whole, show the impact that Ring has had.
The defense and goalkeeper positions are the most arguable of the bunch. While Tim Howard and Stefan Frei provide the name-power, other keepers have been arguably more important to their more-successful teams. Sean Johnson at NYCFC and Joe Bendik at Orlando City stand out, but one keeper stands above even them. Tim Melia has been so stunningly good for Sporting Kansas City, its difficult to grasp at times. Through 20 matches, more than half the season, Melia has allowed just 14 goals in net. That defense has Sporting KC sitting atop the Western Conference despite a relatively weak offensive production.
On defense, most of the selections are acceptable. DaMarcus Beasley somehow keeps doing his job over what seems like ages. Greg Garza has been big for Atlanta United in their first season, as has teammate Michael Parkhurst. Matt Hedges and Johan Kappelhoff have helped their teams have huge success so far this season. Jelle Van Damme and Graham Zusi have played well, and Zusi's Sporting KC has had a great deal of success, but one newcomer has been even more impressive for his team. Jonathan Spector has returned home to the U.S. and has slotted into an instantly-improved Orlando City defense. His play has the Lions on good track to make the playoffs for the first time in team history, and his leadership has helped shape the team into a serious threat.
Then, there's Ike Opara, who many consider the frontrunner for Defender of the Year. Recently injured, Opara may not have been able to feature, but naming him to the roster would have been a just gesture for a player having a career year.
With all that considered, what player do you believe was the biggest All-Star snub? Share your thoughts in the comments below and let us know in today's poll.
[polldaddy poll=9791761]