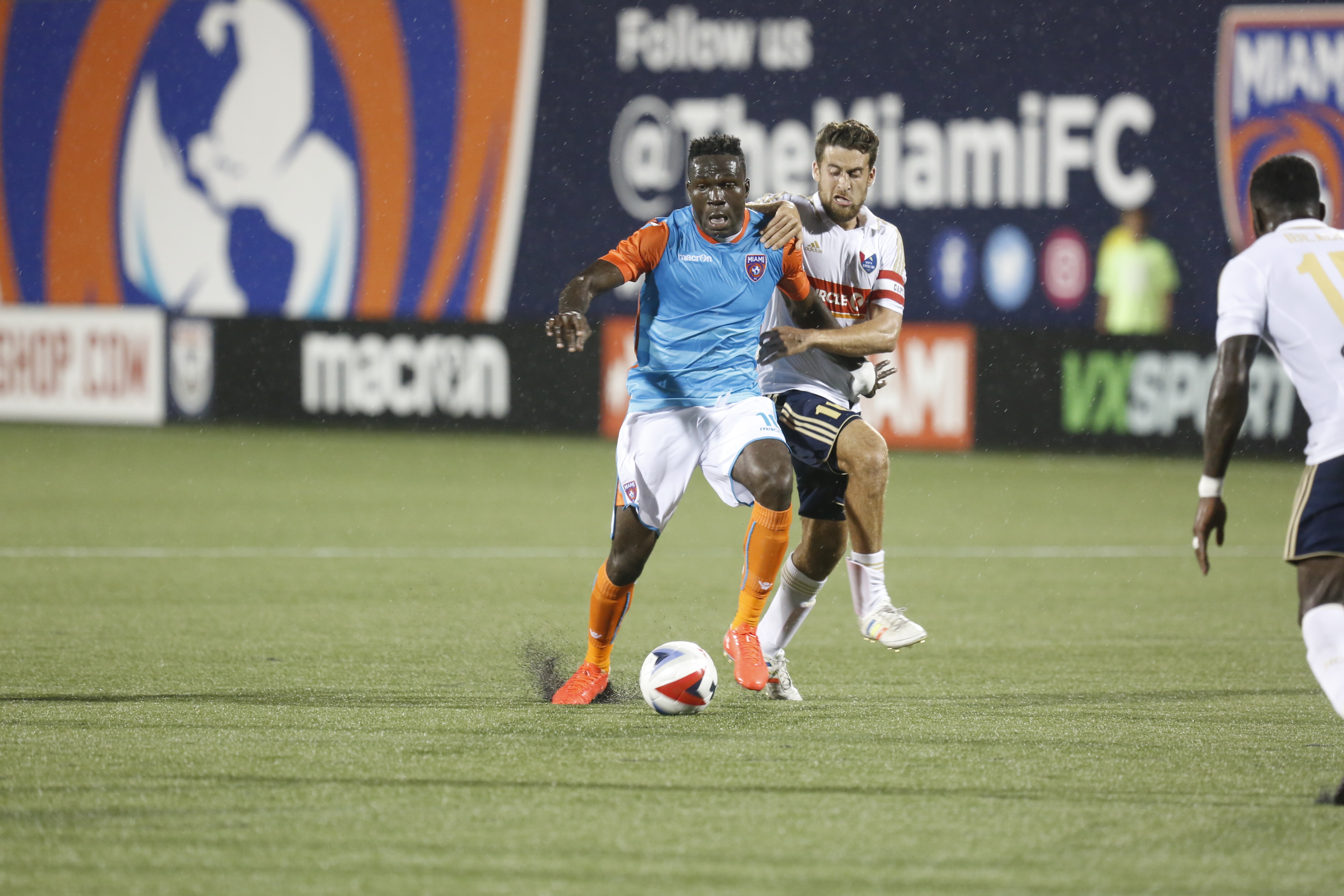 The two non-MLS sides remaining in the U.S. Open Cup will have to wait to book their place into the semifinals.
Miami FC 's clash with fellow second division side FC Cincinnati was postponed on Wednesday evening due to consistent thunderstorms in the Miami area.The match, which was supposed to kick off at 7:30 p.m. at Riccardo Silva Stadium, was in a weather delay for over two hours. Every flash of lightning seen caused an additional 30-minute delay.
The final decision was given at approximately 9:35 p.m., and no date has been given for the rescheduled fixture. The winner of the match, will face off with either the New York Red Bulls or the New England Revolution, who face off in the only remaining quarterfinal tomorrow evening.