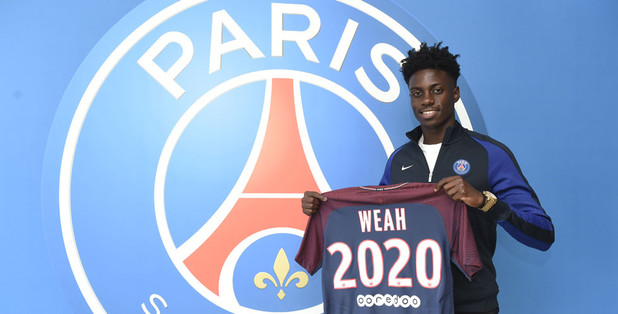 Timothy Weah has been with Paris Saint-German for quite some time, and the U.S. Under-17 Men's National Team forward is now set for a major step up with the club.
PSG announced on Monday that Weah has signed his first professional contract with the club. The forward's deal will see him remain with the Ligue 1 side through the 2020 campaign.
Weah, son of Liberian legend George, originally joined PSG in 2014 and was a starter for the club's youth team last season.
"I am very proud to continue the adventure at Paris Saint-Germain by signing this professional contract, " Weah said after signing his new deal. "I am at a big club and I look forward to continuing to progress so that I can one day play for the first team. "
On the international level, Weah was a part of the U.S. U-17 team that finished second at the CONCACAF U17 Championship to qualify for the U17 World Cup, scoring two goals throughout the team's run.