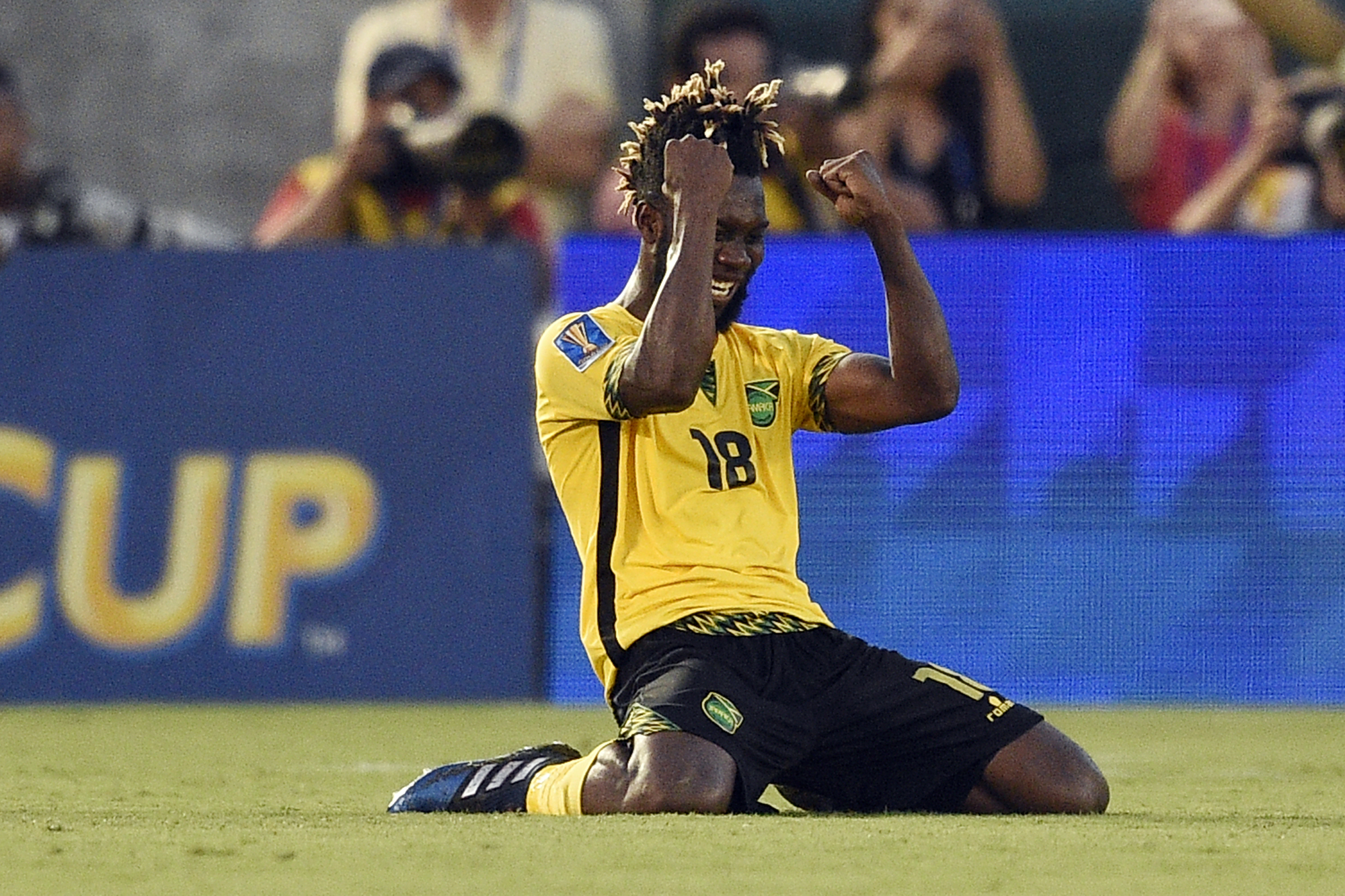 SAN JOSE, Calif. –  CONCACAF has been notoriously known for continuously dishing a Gold Cup final headlined by its two giants: Mexico and the United States. Two years ago, the story was stolen by an unexpected Jamaican team that found a way to take down the U.S. Men's National Team and set up a date with Mexico in the final.
Two years later, events have taken a similar turn.
This time around, it was Mexico who failed to make it through to another historic final, this time in Santa Clara. While that is likely bad news for the bottom line and TV ratings, it presents an intriguing twist to the sometimes stale story. But Wednesday's final goes further than that: Jamaica will feature in its second consecutive Gold Cup final, just the third team to achieve that distinction alongside the USMNT and Mexico themselves. In a tournament so often dominated by the two biggest draws in the region, Jamaica's recent dominance is so captivating that even head coach Bruce Arena can crack a joke or two.
"I think everyone is getting sick of seeing Jamaica in the finals now," Bruce Arena jokingly said on Jamaica's greater good to CONCACAF  through its Gold Cup success. "We gotta have more parity in this tournament."
Of course in terms of parity, Arena need look no further than his own team and their primary rivals for an example of dominance in a region. But CONCACAF continues to take big strives forward in elevating balance, with Jamaica's second fairytale moment serving as the leading example.
"We saw in the European champions last summer that there were teams that came from nowhere," Arena said. "Iceland for example, no one picked Portugal to win the European championships last year. I think you see that the game is shrinking around the world. In the fact that, the lesser known teams are more accomplished today. They have more experience and they have better coaching. We are in a low-scoring sport, so the likelihood of being able to pull off an upset in this sport is much greater than in other sports."
"Certainly I think a consensus of opinions was that U.S. and Mexico would be the best final, but I also thought that Costa Rica was well-positioned to perhaps win the Gold Cup this year. I say that's the case with Jamaica now as well. I think it's been a good competition, I think the level of play in the competition has been pretty strong."
For a man that who's life has revolved around the Jamaican team and its confederation for nearly a decade, the Reggae Boyz repeated Gold Cup final appearances not only show progress for the tiny Caribbean island, but for CONCACAF as well.
"It means a lot." said Jamaica coach Theodore Whitmore. "It has shown growth, even as a country if you look around. Probably no one expected us [to be in the final], but we have the team to be in the final. In beating Mexico and to play USA, it means a lot [to CONCACAF for Jamaica] to go all the way."
Wednesday will feel odd, missing the best rivalry CONCACAF has to offer, but this edition of the final between Jamaica and the USMNT will be sure to entertain nonetheless, and carries an air of importance in the growth of North American soccer.
"Sure, sure. Why not, right?," Paul Arriola told SBI. "I mean look, the teams in CONCACAF have continuously gotten stronger and stronger, and I think that's what people have really looked over recently."
"Look at our group, we had trouble in our group," Arriola added. "When the group came out, no one would have imagine the group. For me, I think its important. It's important not just for CONCACAF, but for the soccer around us to continually grow."