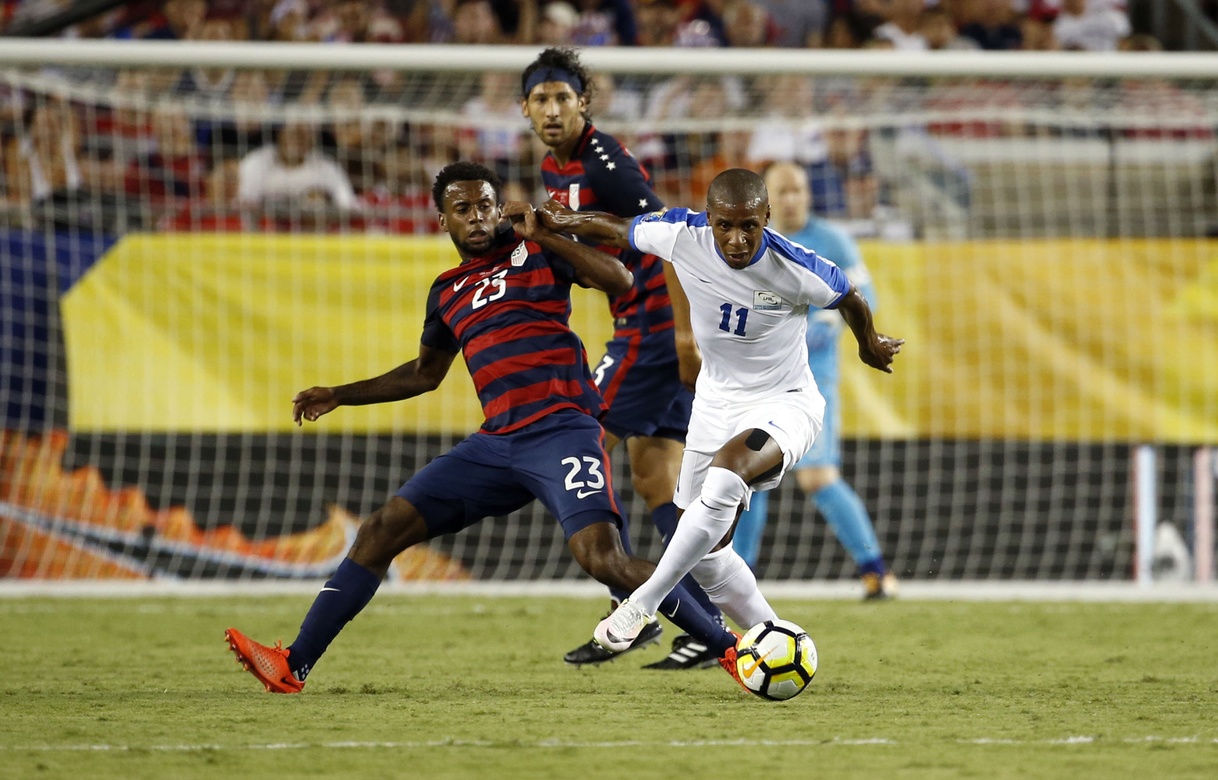 Bruce Arena and the USMNT have a chance to finish the CONCACAF Gold Cup group stage strong against Nicaragua after turning in two underwhelming performances against Panama and Martinique.
"Game one was not our best game, but give Panama credit as well, and the same to Martinique," said Bruce Arena at a press conference Friday, "But I think we've made progress and we're headed in the right direction."
It is hard to point too many fingers at the U.S. squad while leading Group B, but the dominant performances against lesser CONCACAF competition is largely missing in this year's Gold Cup. Martinique pushed the USMNT to the brink, scoring late in their 3-2 loss to make for a nervy final fifteen minutes for the red, white, and blue. For large stretches of the game, the USMNT lacked urgency and let Martinique climb back into a match they should have easily won.
"I think everybody would have preferred to be at six points and to get a more comfortable win against Martinique," said Alejandro Bedoya ahead of the match this weekend, "But the reality is you have to give some credit to the teams that we played against. They stepped up. Maybe we weren't sharp enough, but these CONCACAF teams have gotten a lot better since my first go around about 10 years ago.
"We know it needs to get better. Hopefully tomorrow, we go out there and are sharper and are able to finish our chances and put Nicaragua away with a good score line."
Sharpness has been an issue throughout large portions of both of USMNT's first two matches, and finding a way to stay locked in will be critical not just for the match against Nicaragua, but for the rest of the Gold Cup going forward.
Nicaragua may sit on the bottom of the group, but they have caused problems for Martinique, and Panama for stretches. Against Panama, Nicaragua took the lead on a golazo from Carlos Chavarria, but they threatened the goal a number of times in the first half. For the USMNT, it will be critical not to give up counter opportunities through turnovers in their defensive third. While Nicaragua is not offensive juggernaut, they are capable of making teams pay for defensive mistakes.
"They're well-coached teams," said Bruce Arena, "As you can see throughout the Gold Cup, I think all of the groups are pretty closely contested. I think the players in the Central American and Caribbean countries are more experienced now."
"The competition has been close, and that's a real positive."
Nicaragua's big weakness is on the defensive side of the ball. Lapses in concentration on set pieces and ball watching have been the issues thus far. The USMNT can take advantage of the deficiencies on set pieces, something they have done well for a number of years against CONCACAF competition.
The USMNT will need to focus on keeping things a bit simpler in building the attack. Both Jordan Morris and Dom Dwyer can be dangerous assets in the attack, but without a patient build up, they may not get the opportunities needed. While the odds of the USMNT advancing point tremendously in their favor, putting in a solid 90-minute performance should be the goal.
"Saturday's very important. We want to continue to progress in this tournament," said Justin Morrow after training Friday, "To continue to improve our play which is very important, and winning the group is very important as well to make sure we have a good draw for the quarterfinals."
Morrow, like most of the USMNT Gold Cup roster, is playing for future considerations. The Gold Cup can be a terrific stage for the fringe players looking from the outside in to the USMNT roster, providing a chance to show off their abilities while gaining valuable experience against CONCACAF competition that stands in the way of World Cup qualification. Learning to play as a cohesive unit is key, and Nicaragua provides the opportunity to show progress.