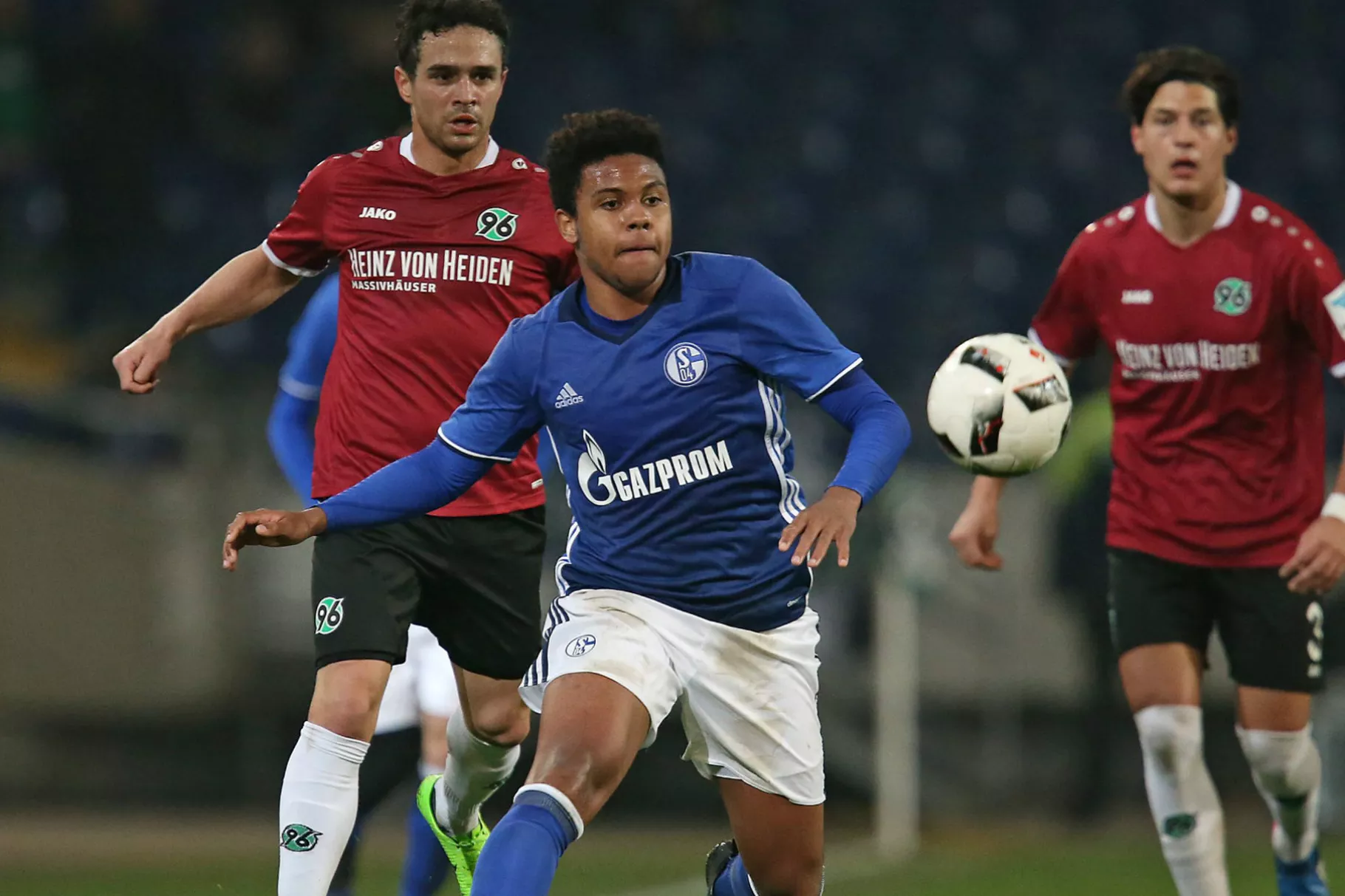 18-year-old Weston McKennie is impressing with Schalke's senior squad this summer.
After making his senior debut in Schalke's final Bundesliga match of last season, the U.S. youth international is looking to earn a permanent place with the club. McKennie is coming off a standout display against Besiktas on Thursday in China, where he added an assist in a 3-2 victory.
The midfielder has shown good energy with the senior squad, and looks ready for his first full season in the German top-flight. McKennie has received praise from both Schalke sporting director Christian Heidel and goalkeeper Ralf Fahrmann.
"The way Weston acts in the senior squad is impressive," Heidel told Der Westen.
"Weston already showed in our last league match at Ingolstadt that he has potential even though he wasn't on a lot of people's radar," Fahrmann said.
It won't be easy for McKennie as he aims to make the senior squad, but his work ethic has not changed. Under new head coach Domenico Tedesco, McKennie says he feels comfortable and has learned a lot.
"The coach believes in us. You can feel that," McKennie said. "He is very communicative and really talks to every player. He says what is working well and gives everyone something they can work to improve on. That helps me a lot."