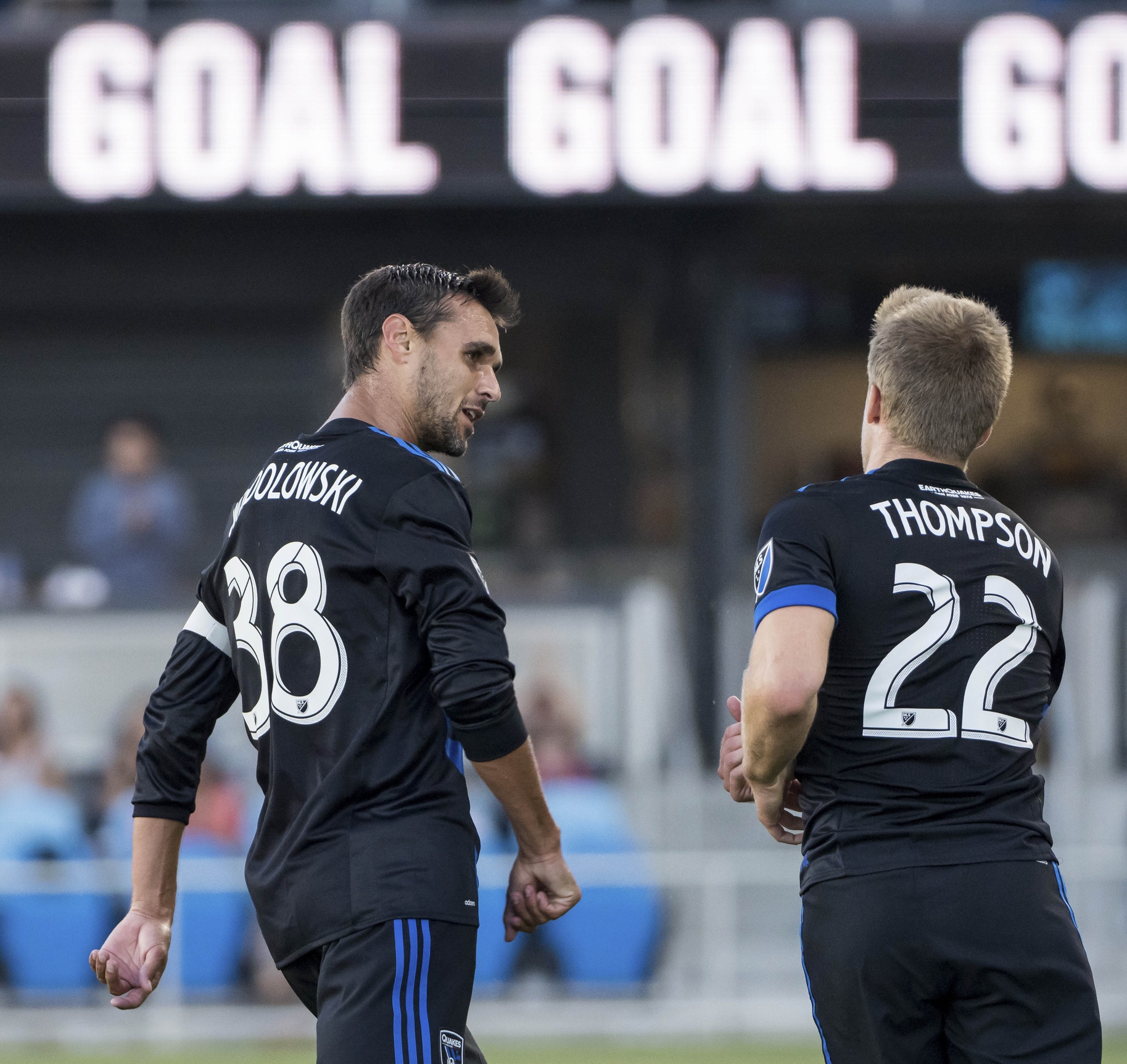 SAN JOSE, Calif. – Less than a week ago the San Jose Earthquakes organization was struck with crippling news. One of their own, defender Matheus Silva, found himself in a coma and on the verge of death after nearly drowning.
Seven days later, 22-year-old Silva miraculously finds himself stable and on the road to recovery. His No. 38 was surely not missed as it roamed Avaya Stadium's pitch Monday night on the Quakes captain Chris Wondolowski's back. An honoring gesture from the club's legend to one of his fellow members within the black and blue's locker room.
"Matheus means a lot to this team," Wondolowski said after their California Clasico victory. "He's such a genuinely happy person and good person."
The youthful defender joined the Quakes back in 2015 and since has left a lasting mark on his fellow teammates. The inspired play the Quakes showcased in their Open Cup victory exemplified the the club's compassion for Silva, especially Wondolowski, who deliver an emphatic performance in the midst of his planned tribute: recording a brace with one of the goals coming from an unusual weak-footed strike.
"It's really good to see your club captain be the leader on the field and get it done," Quakes coach Chris Leitch said. "Off the field, in the locker room, in the community, for the organization, you can't ask for anything more than what Chris Wondolowski brings.
"I think it was a hell of a tribute," Leitch added. "Obviously, you have something like this happen to a team, and it shakes you. That's for damn sure.
"We talked to the team about it, and anything that happens after this news is pretty much insignificant, but the guys have been extremely professional. The guys have been worried, but they have been sending Matheus supportive messages. He's been in our thoughts and prayers ever since, and will continue to be."
From once being the gloomiest and upmost striking situation any human, family and club can face. Silva's situation has taken a fairytale turn, and from what it sounds like, the Brazilian should once again find his feet on the luscious green. And on Monday, all 14,000 felt Silva's  spirit make an early cameo in that same number 38.