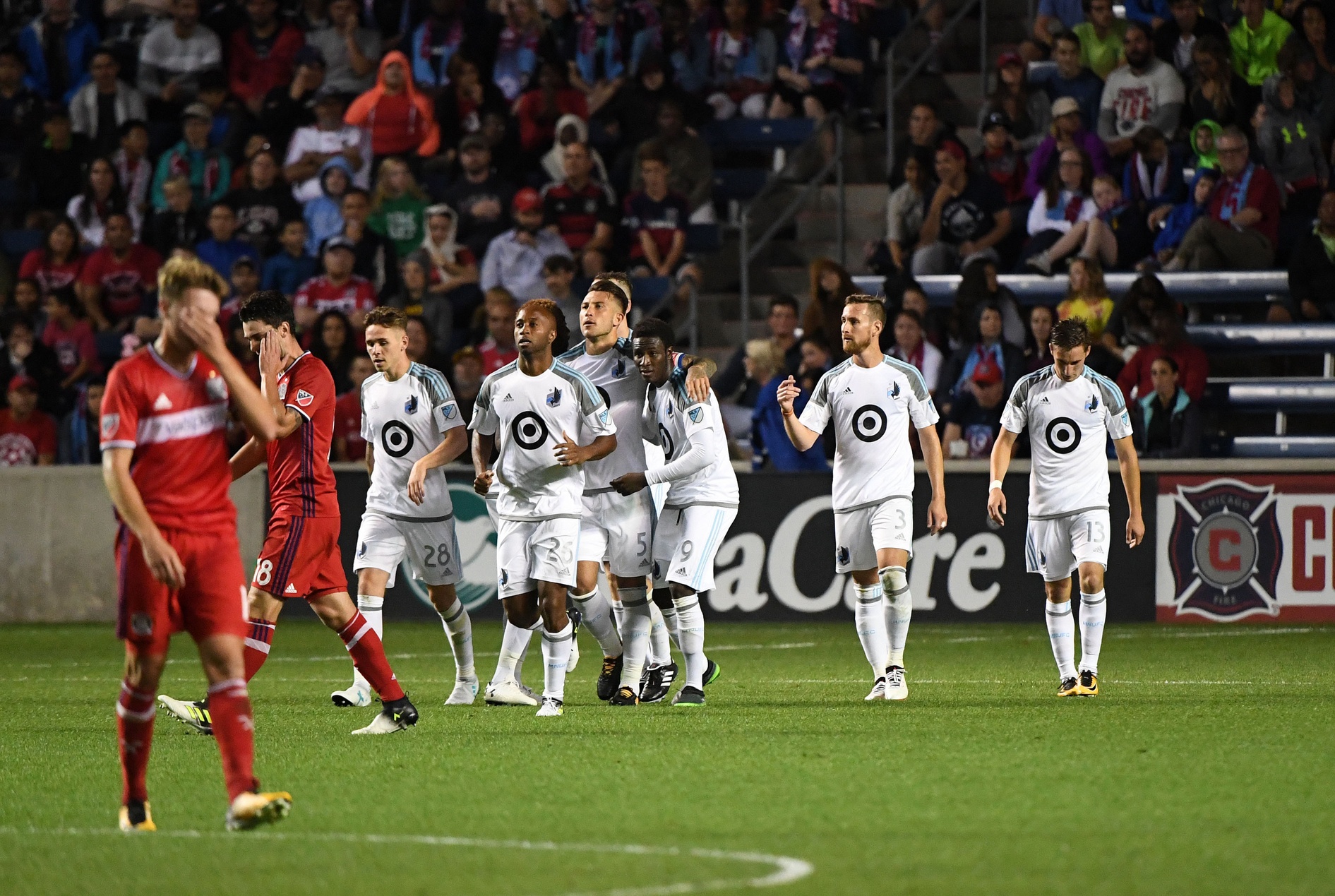 Minnesota United collected their first away win of the season, beating an out-of-form Chicago Fire, 2-1, at Toyota Park on Saturday.
The opener came courtesy of Abu Danladi, who netted both of the Loons' goals on the night with the first coming in the 35th minute. The rookie played the ball back and forth with Ethan Finlay in the penalty area, eventually resulting with Danladi scoring from close range.
Minnesota doubled their lead in first half stoppage time. This time, the assist came from Jerome Thiesson, who sent a cross into the penalty area to find Danladi, who again was close to goal.
The Fire managed to pull one back in the 77th minute, courtesy of David Accam. Bastian Schweinsteiger played a brilliant long ball to Accam at an angle in the penalty area. From there, he took the shot, sending the ball past goalkeeper Bobby Shuttleworth and into the bottom right corner of the goal.
Despite gaining momentum, Minnesota was able to close out the match, recording their first win since the end of July. The result marks the Fire's fourth consecutive loss.
Man of the Match
Abu Danladi grabbed his first career brace on the night, scoring both goals in his team's first away victory in its MLS history. The forward made the most of his starting role, pestering the defense all night.
Moment of the Match
The match was not short of excellent goals, with David Accam and Abu Danladi doing well in front of goal. Danladi's first, in particular, was an impressive team effort, particularly when he engaged with Ethan Finlay. The midfielder received a pass and dashed into the penalty area, sending the ball over the head of a defender as it landed perfectly at Danladi's feet. Danladi then saw Finlay closer to the touchline and passed back from him, only for him to pass it right back to Danladi as the forward got right in front of goal. After that, it was an easy finish for the forward.
Match to Forget
Matt Lampson did not have the most impressive of nights. He ended up being unreliable on the night, particularly on Abu Danladi's goals, as the forward was very close to goal on both of his tallies, and the goalkeeper hardly got in his way.