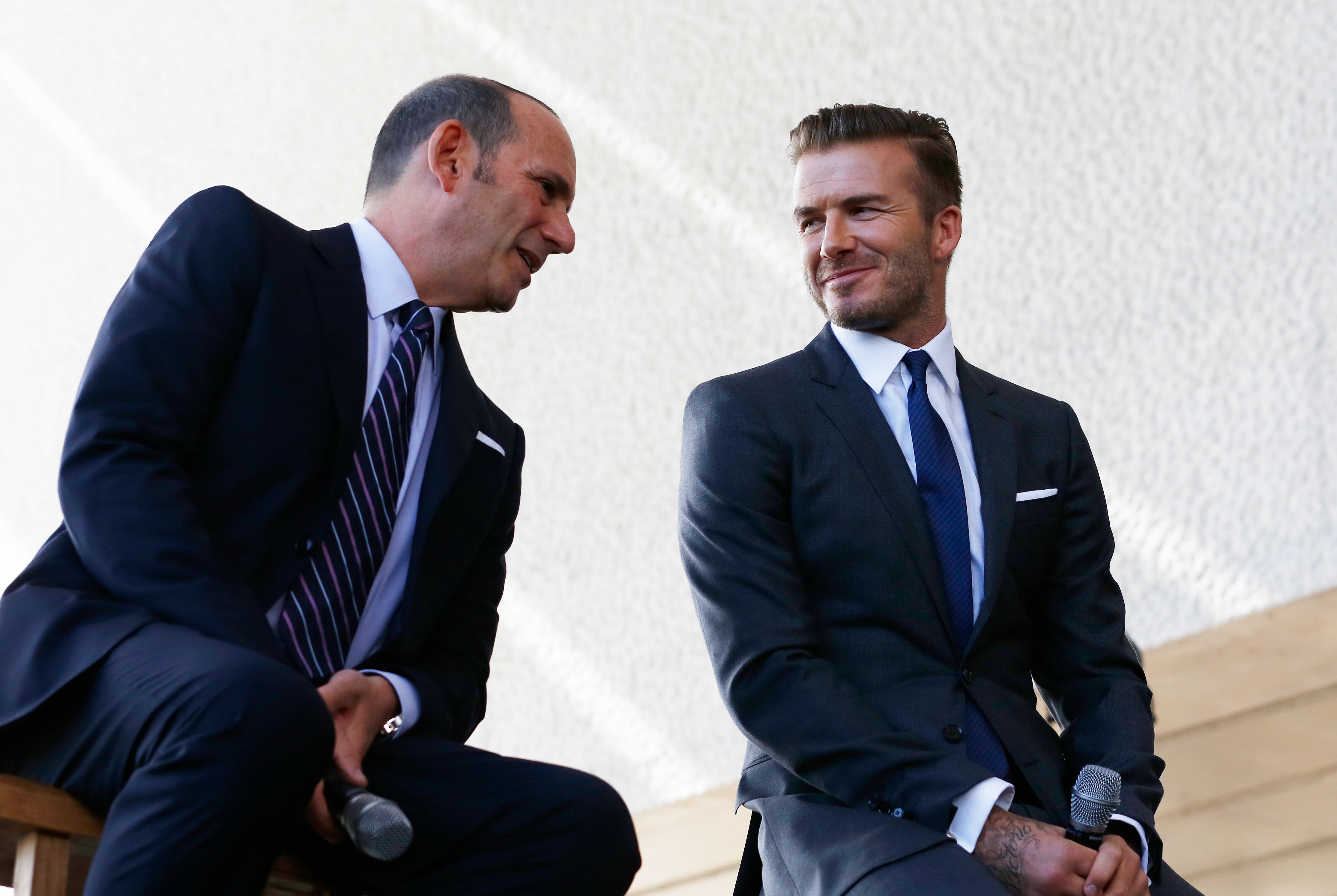 After several years of steps both forward and backwards, MLS Miami is getting closer to putting all of the pieces in place, according to MLS Commissioner Don Garber.
Speaking to ESPN, Garber said that he expects a vote on Miami to occur at Wednesday's MLS Board of Governors meeting. It's not guaranteed, Garber says, but the commissioner did say he's seen plenty of progress made over the past several months to indicate the bid is moving closer to success.
"We're at the finish line," Garber told ESPN. "We're not over the finish line yet. We've been working hard for a really long time. We feel like we've got everything where we need it to be.
"We're going to talk to our board about it," added Garber. "We're in a position to ask for a vote [on Miami], but at this point we're not sure whether we're actually going to take it at that point. We'll know a lot more on Wednesday."
Two months ago, David Beckham and co. purchased a a three-acre plot from Miami-Dade County for $9 million. The plot, combined with a previous plot purchased from a separate party, should be enough to build a stadium if the city is to approve zoning changes for the potential site. A recent lawsuit from wealthy local landowner Bruce Matheson seeks to block the county's sale, but Garber isn't concerned.
When, and if, Miami gets approved, the focus can turn towards other bids. Garber recently visited Nashville while Detroit grabbed headlines recently with further development around their own stadium plan. There have been steps backwards in St. Louis and San Diego but, by and large, Garber is pleased with how the expansion race has gone thus far.
"I read something the other day about whether or not we're disappointed by where we are. We couldn't be more excited about where we are," he said. "The news out of Detroit was very positive, clearly the groundbreaking in Sacramento was very, very positive, my trip to Nashville was off the charts. And there remain lots of different, great markets for us to go to. At some point, somebody is going to be really disappointed, and we're going to have to figure out how to manage that.
"We never thought we'd have 12 expansion prospects. When they came out, every single one of them was energized, and looking to be one of the next four. We will end up with way more teams when we get to the decision point than we're going to have slots for. There's going to be lots of maneuvering, and teams moving up and moving back."