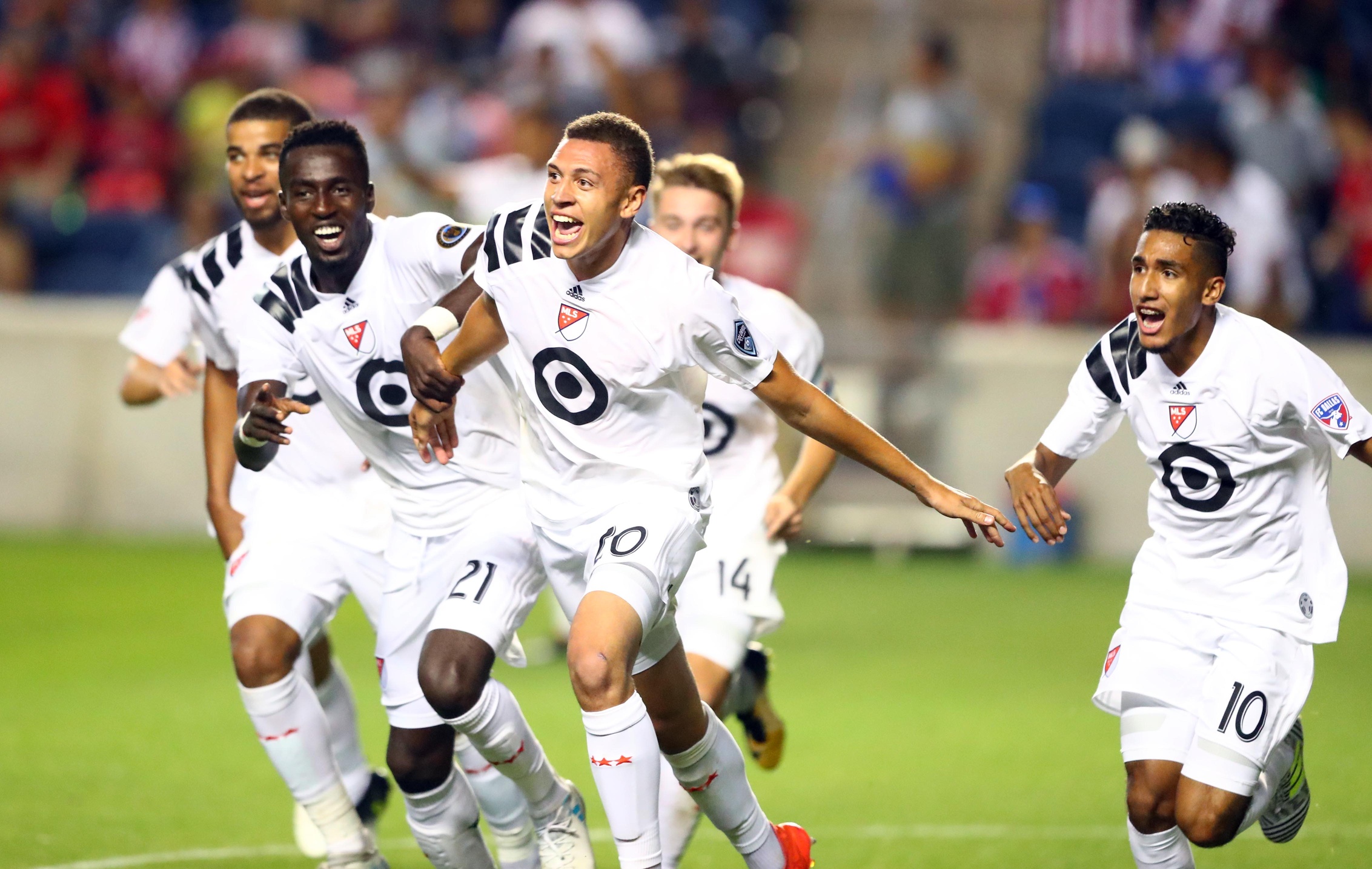 It took until the last possible minute, but an unlikely goalscorer did just enough to lead the MLS Homegrowns to a draw in Tuesday's annual showcase.
Kortne Ford scored a stoppage-time equalizer to earn the MLS Homegrown side a 2-2 draw with Chivas de Guadalajara Under-20s in the 2017 MLS Homegrown Game. The tie ends a two-year losing run for the MLS Homegrowns, who previously fell to the Mexico Under-20s and Club America Under-20s.
The Colorado Rapids defender got on the end of a Chris Goslin cross in stoppage time to score the equalizing finish. Ford, who was one of five MLS players to go the full 90, looped a headed shot up and over goalkeeper Juan Orozco, who was helplessly off his line as the Homegrowns sealed a late draw.
It took less than one minute for the MLS side to open the scoring through Chicago Fire forward Djordje Mihailovic. Following an errant backpass, Mihailovic pounced, darting through the defense before wiggling his way around the Chivas centerbacks. His shot trickled in just 55 seconds, giving the Homegrowns an early lead.
Chivas leveled the scoreline in the 27th minute through Jose de Jesus Godinez, but the Mexican side's best moment came 22 minutes into the second half. Following a headed clearance, Chivas' Ruben Dominguez unleashed on the half-volley, smashing a shot past Evan Louro to give Chivas the lead.
The lead lasted until the 93rd minute, and it would have been worse if not for Louro's heroics. The New York Red Bulls prospect made four saves throughout the second half, following up on two Jesse Gonzalez stops from the first 45.
In total, 18 of the 19 MLS Homegrowns called in played with Bradford Jamieson the lone player not to make an appearance.